New Launch! Bulk SMS Textart WooCommerce Connector
Nidhi Arora

5 years

140 views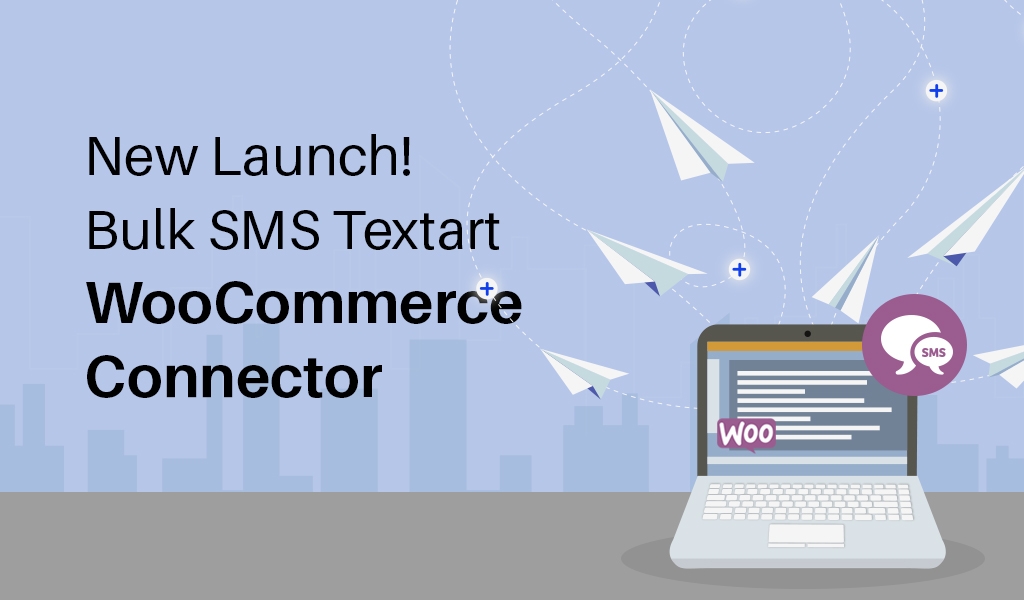 For the past few days, we've been developing behind the scenes on getting our new product ready today – the launch of our new WooCommerce plugin "Bulk SMS Textart WooCommerce Connector". Lastly, we launched Bulk SMS Textart Connector for Magento Extension, and now we are introducing the same facility for WooCommerce store owners. We are very excited to inform you that our newly developed WooCommerce plugin "Bulk SMS Textart WooCommerce Connector" is all set to fly.
This WooCommerce plugin is mainly created for WooCommerce store admin so that they can easily notify their customers about the order events & status by sending SMS's on their mobile phones. These order status and event mainly cover – Pending Payment Processing, On Hold, Completed, Cancelled, Refunded and Failed. Not only does the plugin support API settings, but also allows an admin to customize the SMS text up to 160 characters.
Bulk SMS Textart WooCommerce Connector plugin features enormous considerable services, that allow your WooCommerce store move proficiently along with high-level of customer satisfaction. The main highlights of our Bulk SMS Textart WooCommerce Connector plugin include:
• WooCommerce Orders Status Update SMS Alert
• Bulk Messaging System Support Textart.in
• Plugin with Single Page Settings Dashboard
• Allows admin to manage complete status Messages
• Message Support – Character Limit up to 160
• Easy to Enable/Disable Plugin via Backend
• Integrated with API Settings & much more
There are many more high-end, cost effective plugins to come. So, stay tuned for the release of our next WooCommerce plugin, and other eCommerce updates by subscribing to our newsletter!