Need Urgent Magento Help, Get our Custom Hourly Premium Support Now.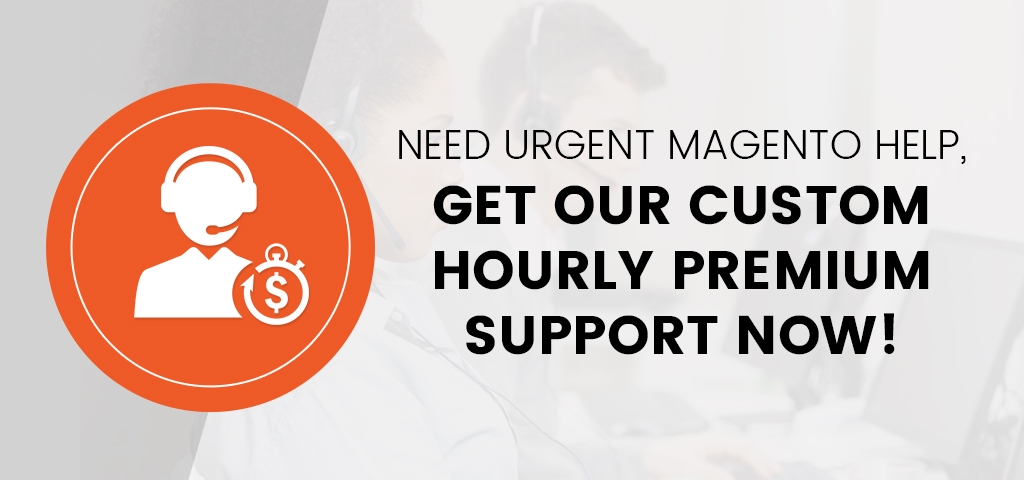 Envision Ecommerce owns a huge appetite to deliver something new and custom services as per our customers' requirements. Our new Magento Custom Hourly Premium Support service is one among them.
We understand that at times you don't need to hire a full time Certified Magento Guy but need the assistance for quick fixes. From installing Magento extensions, component adjustment or to have Magento certified developers for any of your configuration procedure, to Magento consultancy & customization services, Envision Ecommerce caters to all these custom needs. You can now avail hourly premium packages for the specific number of hours based on your hourly custom support requirements.
This Magento Custom Hourly Premium Support is served by our certified Magento developers who have a solid footing in Magento since its launch. Moreover, our premium hourly support is a fully-adjustable hour to hour support. Once after receiving a support request from our customer's end, Envision Ecommerce ensures you to contact you within 24 hours to discussing your Magento custom needs and offering you best custom support based on your need. We are based in India GMT+5:30 and work from Monday to Friday. We will ensure that you get the best out of this engagement.
So, what are you waiting for? Place a request today and avail our custom support services!
Download Blog