Importance of Installing Magento SUPEE Security Patches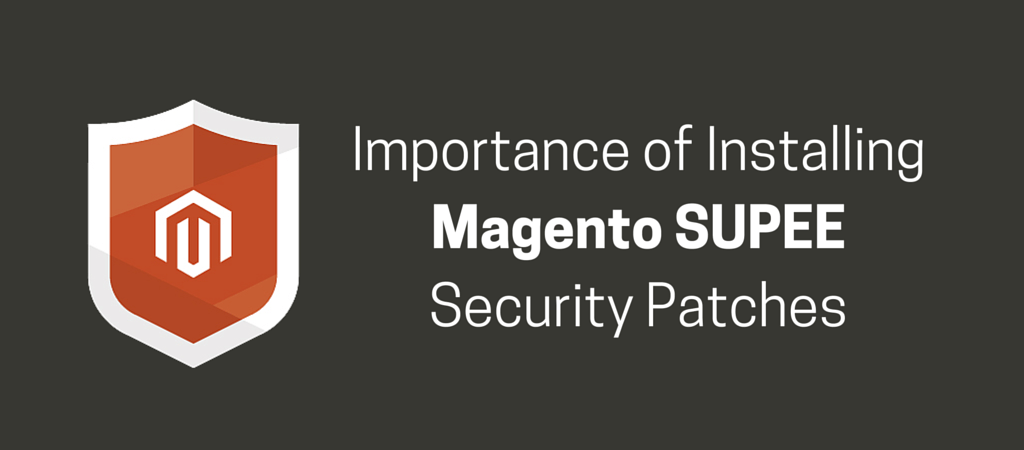 As Magento is one of the most prevailing eCommerce platforms, so it comes under greatest possible hackers attack. These attacks result in spamming customers, carrying out phishing campaigns and stealing of customers' personal data & other credit card details.
Even though Magento is already equipped with a good amount of built-in security related features, but these security features are not just enough to bulletproof the security of your Magento store. There is always more that can be completed to make your Magento store highly secure from hackers & other security breaches. Magento regularly releases new security patches to keep your e-store & its data safe. And it's vital to do timely installation of such Magento patches to attain security related benefits.
The benefits of installing Magento patches encompass the followings:
Resolving Security Vulnerabilities like Credit Card Hijack, Cacheleak vulnerability, Guru Inc Javascript Hack, etc
Bug Fixes within the Store
Security Hole Fixes
Enhancing the Ease-of-Execution of Magento Store
Producing a Safe Environment for Merchant
Surpass Hidden Security Threats
Upgrade Your Magento Store
Addresses Stores Stability Issues & Much More
As a focused eCommerce consultant, we have successfully covered the installation of the following patches:
SUPEE-7405, SUPEE-6788, SUPEE-6482, SUPEE-6285, SUPEE-5994, SUPEE-5344 – Shoplift Bug Patch and much more.
So, we also encourage you to go with Magento security patch installation and keep your Magento store & customers safe.
If you are confronting any related issue with your Magento patch installation, you can contact us as we have already installed Magento patches for over 80+ stores, and successfully done such security upgrades for many websites earlier. So, we are well aware to maintain your store security without a single minute of downtime.
Download Blog