Envision Launches Multiple Magento 2 Extensions At Once
Nidhi Arora

5 years

189 views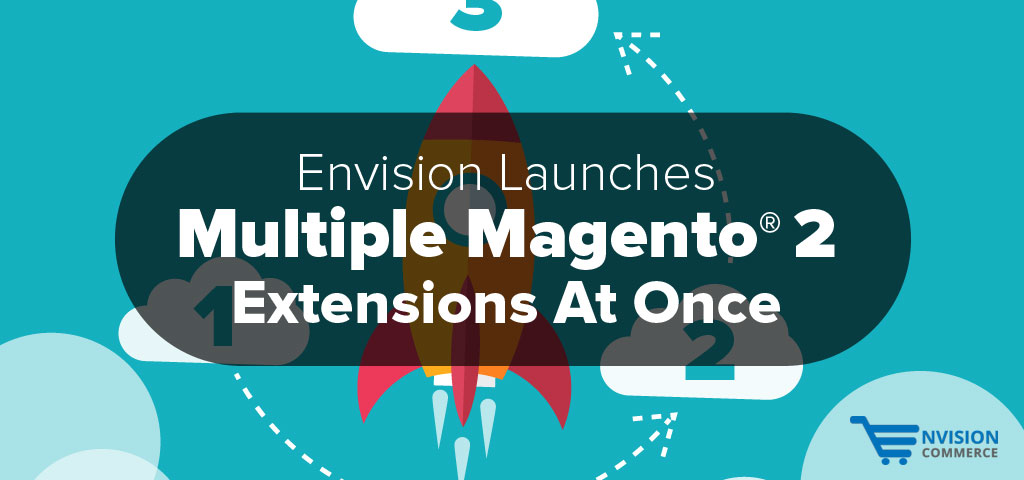 Envision Ecommerce is focused on gaining momentum towards the launching process of Magento 2 extensions (this year) more strongly than last year. That's why as per January 5th we are pleased to introduce a bundle of four new Magento 2 extensions. These extensions include:
Quick Comment on Checkout
Advance Product Sale Countdown
Quick Product Question and Answers
Advance Auto Suggest Search
Quick Comment on Checkout extension is specially designed for customers so that they can quickly leave comments at the point of checkout. This functionality was not a part of Magento 2 by default. This is the reason we bring such functionality for Magento 2 website admin via this extension. Not only it is easy-to-use and easy-to-install, but also works smoothly with Magento 2 order management workflow.
Key Features of Quick Comment on Checkout Extension:
Customers can quickly do order comment during checkout.
Allows store admin to view order comments on the order detail page in the admin panel.
Allows end users to view order comments on order detail page.
And much more…
Advance Product Sale Countdown extension is launched to help store owners to set a price countdown timer for specific products. It provides store owners a chance to attract more visitors towards their products and boost sales.
Key Features of Advance Product Sale Countdown:
It works like an eye-catching solution for customers as store owners can easily display a self-timer set for some specific product prices.
Store owners can display this countdown (in the form of days/hours/minutes) feature on both product catalog and product detail pages.
It allows store owners to display special deals or offers on product prices with end times.
It is compatible with multi-store configurations.
And much more…
Advance Auto Suggest Search extension is specially designed for the ease of customers to easily find out what they're looking for. It allows customers to search products by typing relevant text in the search box. The search box then displays most relevant search suggestions along with savvy autocomplete functionality. Thus, it allows customers to buy a desired product right from those search suggestions.
Some Key Features of Advance Auto Suggest Search Extension:
It is a time-saving formula for customers as they can quickly get relevant product search suggestions to make a purchase for the desired product.
It is easy to customize this extension for its autocomplete search functionality.
Store owners can easily set an autocomplete search delay and optimize server loads.
It also allows customers to view search results on the basis of product price, name and relevance.
And much more…
Quick Product Question and Answers extension is useful for customers to ask questions about a product before buying it. It enables store owners to answer those questions though the store admin panel. Technically, it is a Magento 2 extension that originates a two-way communication between possible customers and store owners. It gives store owners an opportunity to convert those questioners into buyers by honestly answering to their questions.
Key Features of Quick Product Question and Answers:
It allows customers to view or read previous customers' questions and admin's answers regarding the same product they're going to buy.
It allows store owners and customers to receive email alerts regarding questions and answers.
It facilitates a two-way communication between store owners and customers regarding a particular product.
And much more…
All these extensions are already under Magento Review and will be available on Magento Market place soon. Launching more eCommerce products geared towards customer & store admin benefits is our major motive for this year. To know more about our upcoming eCommerce products, stay connected with us!