Envision Ecommerce Launches New Magento Extension: Bulk SMS Textart Connector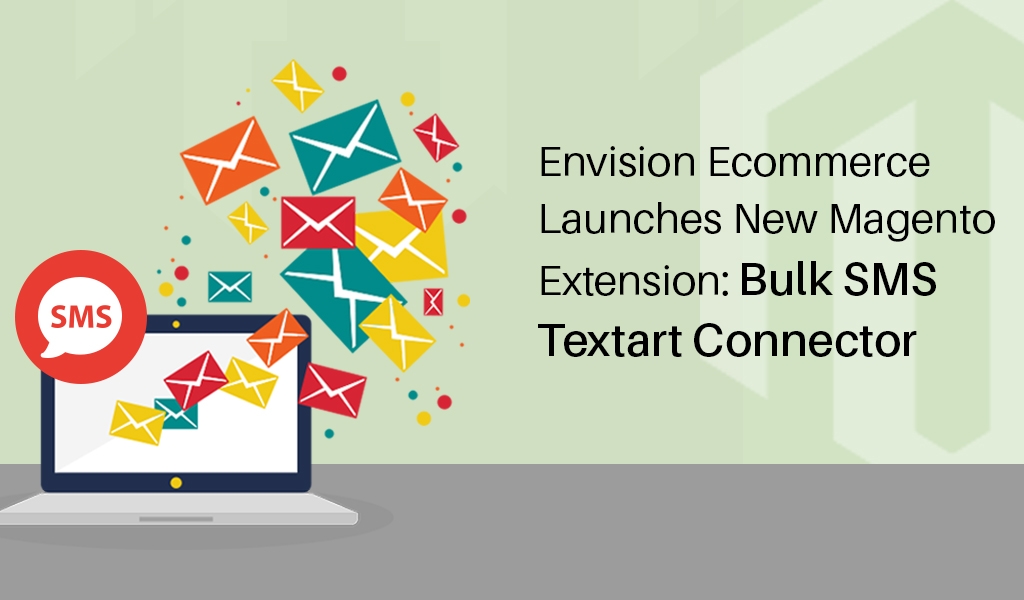 We are proud to announce that our ever-growing launching process introduces one more new Magento extension for utmost customer satisfaction results. Envision Ecommerce has come up with a unique and cost-effective Magento extension, i.e. Bulk SMS Textart Connector. The main aim of this extension is to notify customers about their purchases via mobile SMS. This extension will connect Magento to the Textart SMS API, which helps to provide information to shoppers effectively by automating SMS notifications.
Bulk SMS Textart Connector is an extremely informative and customizable Magento Extension. It allows Magento owners to manage the entire SMS integration process on their own, without any professional developer's help. Another superior feature of this extension is that the online shoppers will enjoy receiving notifications regarding placement/shipment/cancellation of their order via mobile SMS. The customers will also get notified during their resetting forgotten password through SMS only. Also, the SMS content, is all admin manageable, which supports an admin to easily send custom content or message he/she wants to send to their shoppers.
Bulk SMS Textart Connector extension is filled with a wide spectrum of features that enhance the store revenue and customer satisfaction experience. If you want to update your Magento store with this extension, you can contact us. Our highly qualified developers will please to serve you and your customers with the best possible results in mere times.
Download Blog