Get your Own Hybrid Ionic News App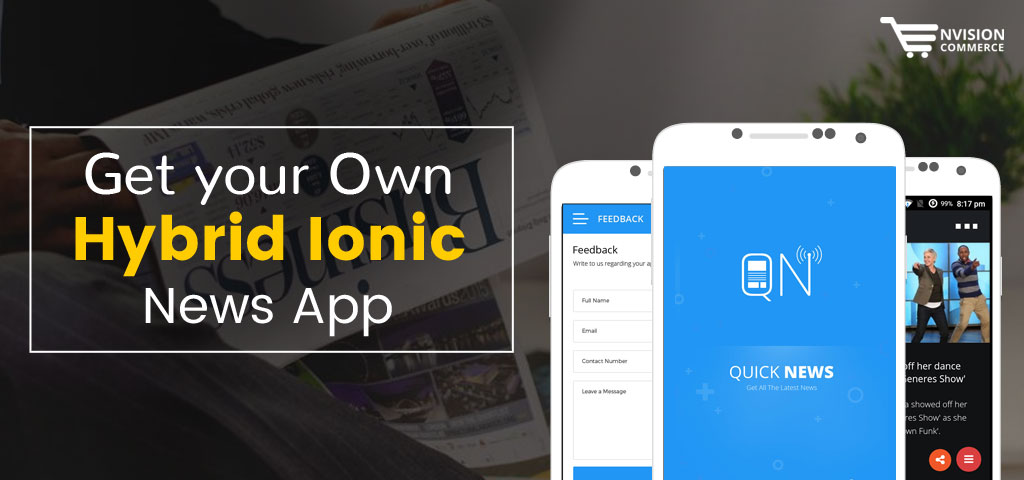 Envision Ecommerce is constantly striving to add more items to its kitty in Ionic. After creating White Label Institute and Gym App, we have come up with another marvel, "Hybrid Ionic News App".
Create your own news app using this robust scalable Ionic Source Code and backend. The app allows you to create a news app where the news is fetched using RSS feeds of multiple valid news source. The app also allows you to add your own news. Integrate flawlessly with WordPress to get a news app for your WordPress blog and website. The app supports Day and Night Mode. All this starting at just $399 onetime payment.
Sample app is already available on and very soon coming on Apple Play store.
A Lot More Than Just News!
It allows your users to read news, share the news with others on social channels such as Facebook, Google Plus, Twitter, Instagram and more. The app is coupled with day & night mode to make reading easy for day and night times.
With its  sync feature, it is easy for your user to catch up on next latest news which they might have missed due to their offline presence.
And That's Not It, At All – Upcoming New Features!
We at Envision Ecommerce have planned a lot more features around this. Features like Offline reading, Child Control, more themes to choose the design from, Push Notification are already planned for next version. Stay tuned for more!
Download Blog