6 Tips to Grow Your B2B eCommerce Startup in 2022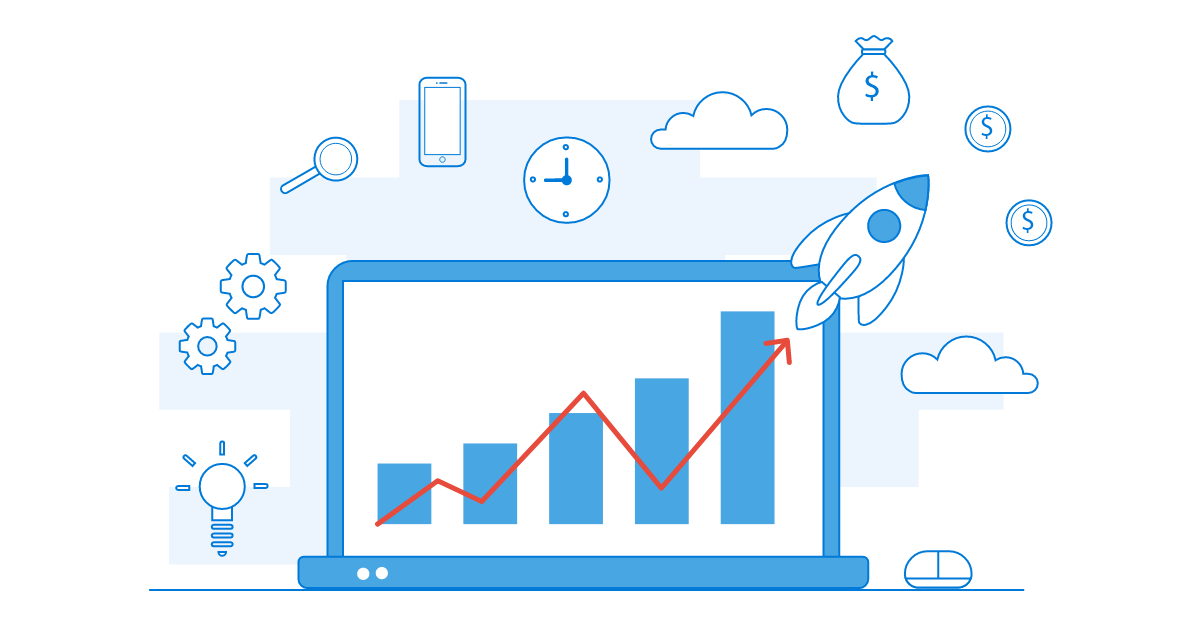 The pandemic caused a drastic change in the shopping preferences of consumers, resulting in increased growth opportunities for B2B eCommerce businesses. While offline sales dipped in 2020, eCommerce experienced a surge in consumers, sales, and revenues.
The global B2B eCommerce market is expected to grow at a CAGR of 18.7% from 2021 to 2028 and it was already valued at $6.64 trillion in 2020. As a result, several B2B businesses are now looking for ways to tackle changing consumer demands, supply chain disruptions, and an increased number of orders to maximize their profits and expand offerings.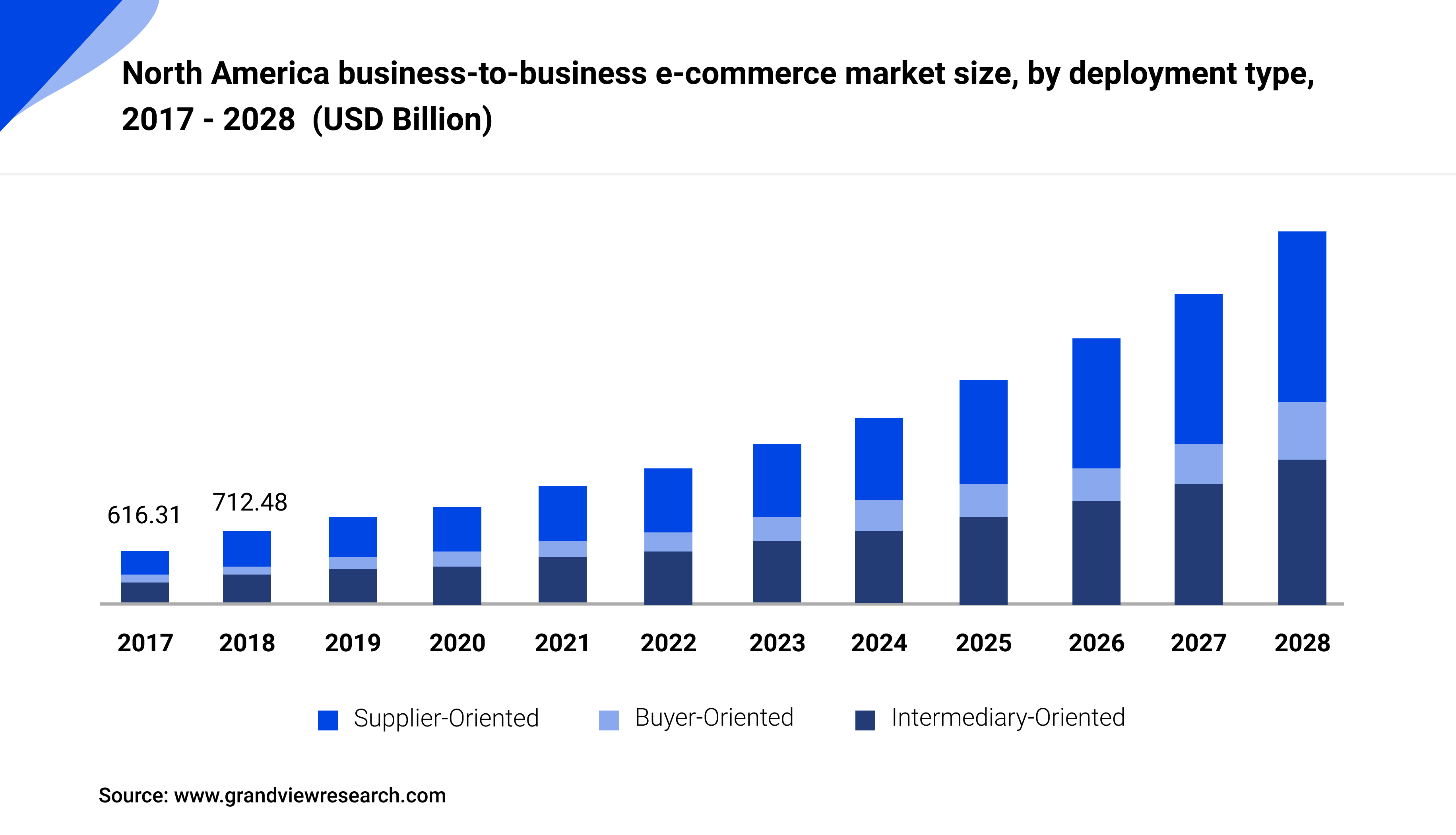 However, catering to B2B consumers is not as easy as a walk in the park. It comes with its own challenges and requires businesses to be agile at every step of the process to serve the demands fast. This article lists six tried and tested tips that can help B2B eCommerce businesses thrive in their industries by tackling the common challenges fast and efficiently.
So, read them all and implement according to the demands of your business.
How to Meet and Exceed the Needs of B2B eCommerce Buyers?
To scale an eCommerce startup, it is crucial to serve the customers seamlessly and optimize the business processes to achieve efficiency. Here are 10 key points to keep in mind when designing a perfect B2B experience that helps your B2B startup scale.
1. Improve Your Site Search Functionality
Site search is one of the features that make a B2C and B2B eCommerce website different. While a good search functionality is required in all eCommerce websites irrespective of the business model, B2B eCommerce stores need it to be much more robust. One of the reasons behind it is that B2B websites are content-heavy and rich in categories and products.
Thus, search features on such websites need to handle search queries efficiently and intelligently to provide relevant and accurate results. Also, according to a report by Accenture, 60% of B2B consumers point to site-search features as their topmost priority.
Thus, businesses should use integrations or platforms that help them provide a great customer experience by handling search queries easily and accurately. For example, AI-powered live search functionality by Adobe Commerce lets users search products using visuals as well as text and provides search-as-you-type results to deliver an unmatchable experience.
2. Keep it Simple
As you try to scale your operations, several aspects of your B2B business will become more complex. However, B2B buyers are looking for simplicity.
If your B2B eCommerce platform does not provide them with the right information without wasting their time and money, you are not going to scale any of your services. Several businesses fall into the trap of automating everything and end up adding complexities rather than convenience.
Remember, the objective of B2B is to build and nurture relationships, and to do this you can not automate everything. Human interactions are and will always be crucial to scaling businesses.
3. Optimize the Experience on Mobile
Not having a mobile presence or offering a bad customer experience on mobile can hurt not just your conversions but also traffic. Here are a few statistics that show why:
Around 50% of all B2B search queries were made through mobile in 2017 and this number has been rising since then.
Big brands in the B2B domain generate 40% of their total revenue through mobiles.
Google prioritizes websites in SERPs that offer a better user experience than the other.
Thus, if your business is a no-show on mobile, it isn't going to work for longer. If you think building a presence on mobile is too expensive, consider building a progressive web app. Find out here how a PWA can help your eCommerce business.
4. Utilize the Power of Content
Content is the king for B2B eCommerce businesses for many reasons. Let's shed some light on all of them:
It swiftly helps you push B2B customers towards purchasing by providing them with the information they are looking for
When you provide users with value-adding content, it builds brands authority and helps you establish a good reputation
If you do content creation strategically, it helps you rank at the top in SERPs and results in increased visibility.
Thus, your B2B website must have a repository of content that helps you target all these objectives. It should be clear, concise, and valuable for website visitors.
5. Provide Sufficient Product Data
B2B buyers are often not the decision-makers. Most of them visit your website or eCommerce platforms in search of information about your products or services to present the same to their superiors for making a decision.
Therefore, they require deep insights into everything from product details to the stock in your inventory. Earlier, B2B buyers just bought the products they needed but now they want to search your online product catalog for other products that they can purchase at a better price.
Thus, having detailed information about your products and services will make the buying process easier for B2B buyers, leading to more conversions, sales, and growth. All these things will then help you scale your startups.
6. Personalization is the Key
Personalizing the experience of buyers is not a new thing. Manufacturers, dealers, and suppliers have been doing it for decades by building strong relationships offline. These relations are an enabler of closing long-term deals with B2B buyers.
The only change is that now they will have to do it online. Because of the advent of technologies like AI and ML, businesses can now use the power of data to customize experiences and drive sales.
Wrapping Up
There are a number of things you can do to take your B2B eCommerce businesses to new heights. And it is not possible to cover everything in one piece of blog. Thus, if you are looking for consultation or help for scaling your eCommerce venture, get in touch with our experts.