How Live Search Functionality by Adobe Commerce Helps Improve CX?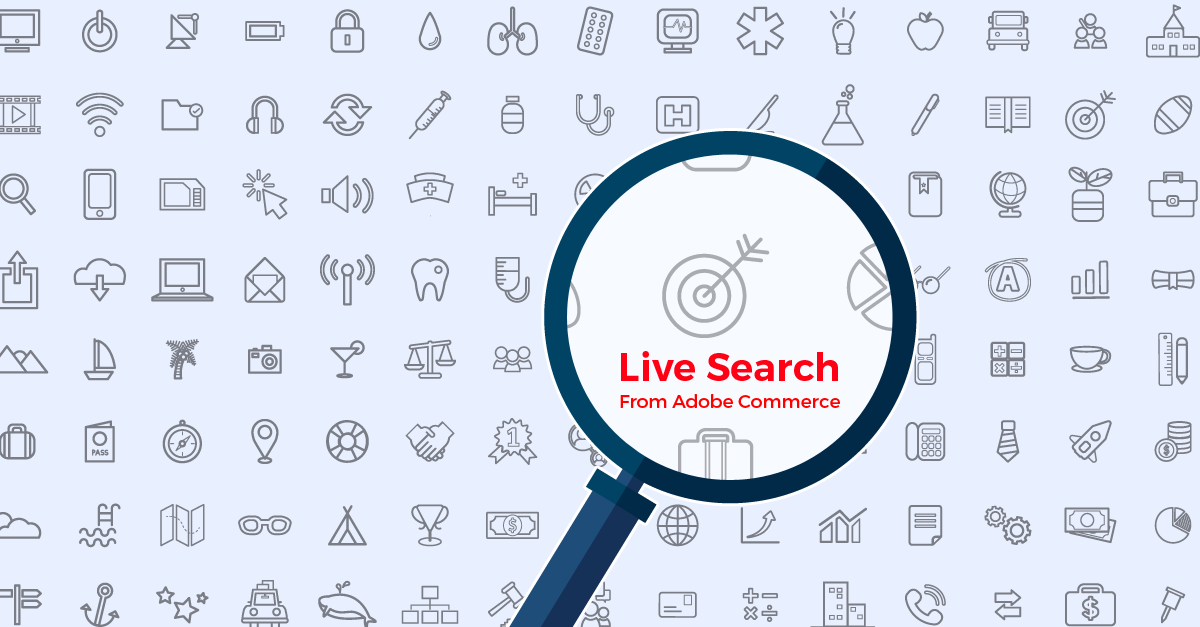 The customer experience management market is going to be worth $14.9 billion by 2025, as per reports. But, why is there so much fuss about CX in the eCommerce development industry?
Actually, there exist three reasons behind the same. An improved CX means:
Increased customer loyalty
Increased revenues
Improved cost savings
CX is defined as the quality of experience you deliver when your customers interact with your platform. The fact that the relationship between a brand and a customer depends a lot on the CX, is proven several times using surveys, reports, and statistics. A study by Oracle found that 86% of customers prefer to pay more for a better CX while 89% go to competitors if they encounter a poor CX.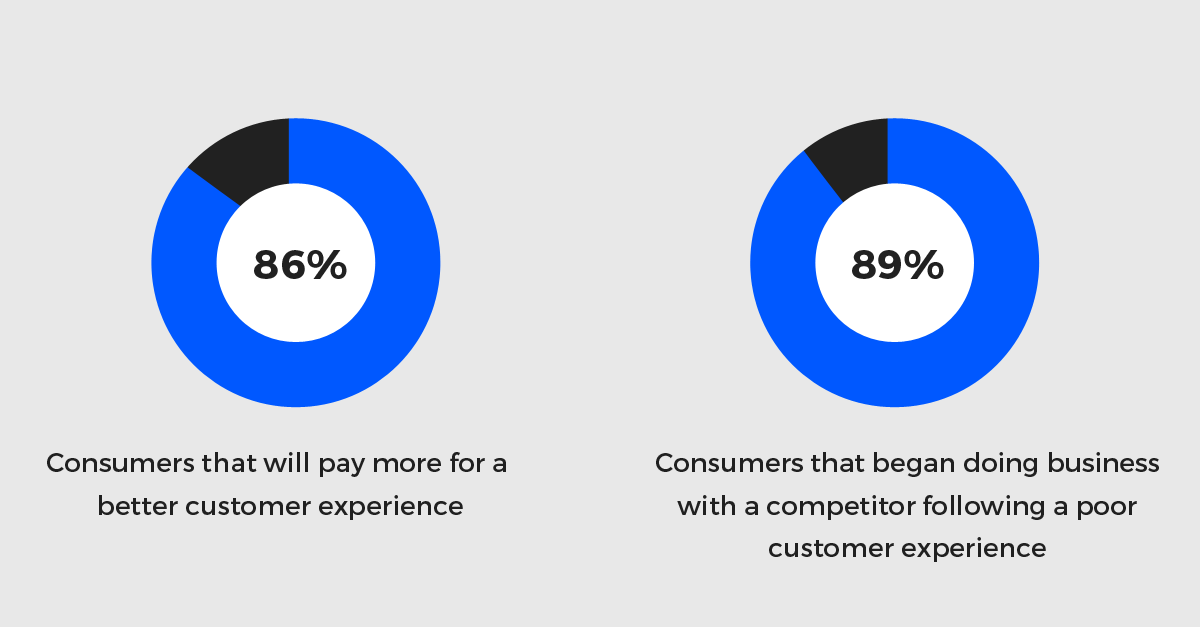 Now that we know why CX is a game-changer in the eCommerce industry, let's put some light on solutions that help improve it. AI-Powered Live Search is one of the latest features introduced by Adobe Commerce for enhancing the site search experience by many folds.
In this article, we will explain everything about this amazing feature of Adobe commerce to help you understand why it is one of the best features to use for improving conversions. So, let's get started.
What is the Live Search Feature?
Powered by Adobe Sensei, Live Search is a powerful feature available for Adobe Commerce customers to make the site search experience seamless. Along with the power of commerce data combined with Adobe Sensei, it lists highly matching search results for customers and that too without backend complexities.
It is an API-first headless service that makes the deployment easy with JavaScript SDK and Graph QL options. Adobe Commerce provides merchants the ability to develop these easy site search experiences with powerful tools like:
Merchandising rules: Let merchants boost, pin, bury, or hide products to optimize search results.
Category Browse: Let merchants use live search to help enable category browse rather than just taxonomy.
Intelligent Faceting: Automatically selects the right filters or facets for each query to increase conversion rates.
Synonym management: Let eCommerce store owners define relationships between search terms to fetch all the relevant and suitable suggestions.
Let's understand in detail how this feature works in favor of eCommerce store owners and help them improve customer experiences.
How Does Live Search Functionality Work?
For eCommerce store owners, providing users with the right search results without
introducing any technical capabilities or delays can prove to be a competitive advantage – Adobe.
Improving your eCommerce store's search capacities will not just improve customer experience but will also affect its conversion rates. Effective site search results can produce 2X conversions effectively as around 48% of website visitors go directly to a website's search bar when they visit the website to purchase something.
With AI and Machine Learning capabilities, it provides merchants with "searchandizing" capabilities using which they can create customized search results for targeting better conversions and sales. After implementing this feature, site search results will be fast and more efficient than before. Especially for creating B2B customer experiences, it will help retailers enhance the search experience with features like "search-as-you-type".
It also provides merchants with accurate reports based on users' queries so that they can align their strategies according to the mindset of users and improve sales. These queries also help merchants improve the product recommendation feature of the website, again leading to improved CX and sales. As the feature is backed by Machine Learning, the suggestions will become more accurate and personalized with time as the algorithm matures.
A study by Econsultancy states that along with being an important interaction point for customers, site search can increase a website's conversion rate by up to 50% if executed properly. Just like product recommendations, it is also based on product catalog metadata. So, if you are already using the product recommendation feature, it will be much easier for you to enable live search.



3 Business Benefits of Live Search Feature for Merchants
Let's deep dive into the details of how the Live Search feature by Adobe Commerce makes the life of merchants easy while doubling their conversions and sales:
1. Merchandising Rules Engine
It allows merchants to develop, publish, and test search rules without the help of eCommerce developers. These rules are based on which products shall display when a customer searches for particular terms based on factors such as popularity, trends, stock availability, and more.
For example, if merchants want to display particular items in search results that are more in inventory, they can set rules. These rules display available products first whenever a consumer enters related queries. Merchants can set rules like:
Boost Products: To display a particular product on the top of search results.
Pin Products: To pin products at the top of search results.
Bury Products: To display products lower on the search results to give exposure to other products.
Hide Products: To hide products, if they are not in stock or for any other reason.
Tracking the Customers' Journey
By tracking shoppers, the platform can analyze their behavior at each phase of the purchasing journey, from search to cart additions, and checkouts.
This data can assist merchants in figuring out which functions are making customers convert and which functions are acting as a hurdle. While Magento still provides various strategies for implementing the search functionalities, traditional ones are difficult to learn and have limited functions. Using these AI-based functionalities will let merchants improve CX by helping shoppers in their purchasing journey. It also helps users search by categories like brand, pricing, and others. Thus, they don't even need to type a keyword and their search becomes efficient and faster.
Improve Search with Synonyms
Many times eCommerce websites or merchants provide a complex catalog of items with search terms that are unknown for many users. This trend makes it hard for users to find and purchase products online. The ability of the live search feature to detect synonyms comes to the rescue here as well by defining one-way and two-way synonyms, as follow:
One-way Synonyms: This helps customers to navigate items in one direction.
Two-way Synonyms: It expands the search result for customers and lets them browse relevant items.
The live search feature itself expands the synonym groups to improve search, which becomes beneficial for customers as well as businesses.
Wrapping Up
Search functionality is of utmost importance for eCommerce websites as it assists customers in their buying journey and also gives merchants control over their products. As an Adobe Commerce silver partner, we get to try and implement these amazing features by Adobe all day long and that helps us build beautiful, robust, and profitable eCommerce websites for clients across the globe. For more information on Live Search Functionality by Adobe Commerce, you can get in touch with our experts here.

Download Blog