The Role of Headless in eCommerce Marketing and 6 Benefits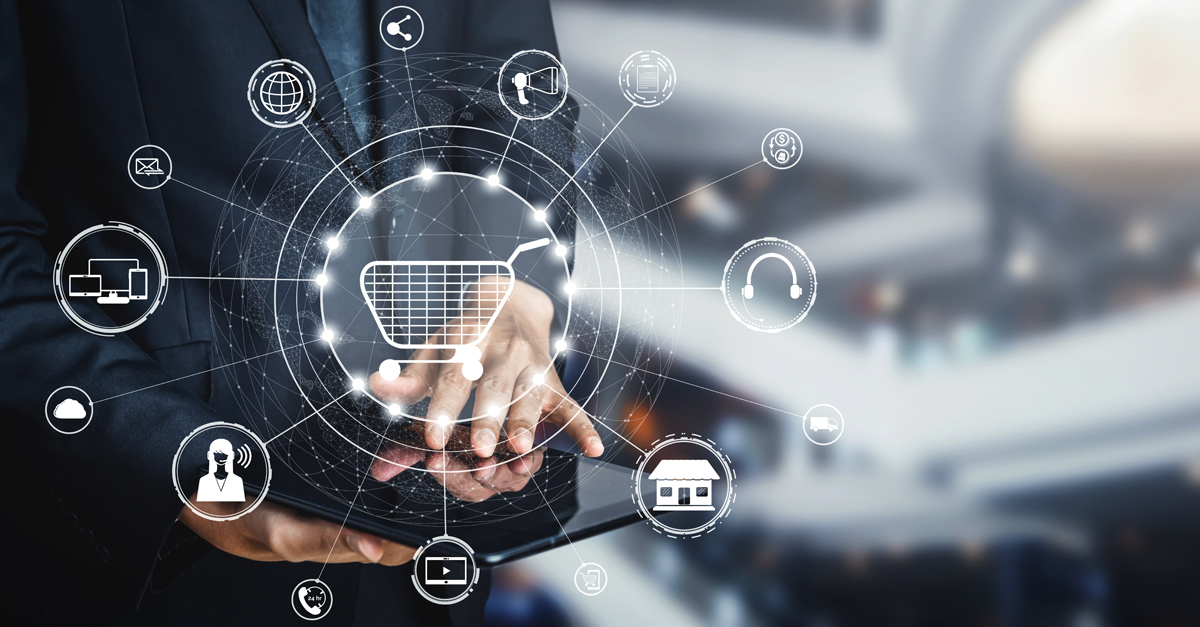 While running an eCommerce business, one of the biggest challenges is to maintain the balance between a marketing team that is agile and a development team that desires stability and security in operations. 
So, how can you build an eCommerce business that is dynamic yet secure and stable?
That's where the headless approach comes into play. Many times eCommerce marketers restrict their ideas and hold their operations just because they know that their eCommerce platform and development team will not support the same. 
As a result, they miss out on a lot of opportunities. The headless approach eliminates this hurdle by decoupling the frontend and backend of an eCommerce system and giving marketers the flexibility to evolve as per the changing needs of consumers. 
In this article, we will talk in detail about why headless means liberation for eCommerce marketers and how it can help double revenues. So, let's get started.
The Headless Approach and eCommerce Marketing: A Win-Win
1. Deliver a Truly Omnichannel Experience
According to research by Harvard Business Review, 73% (out of the total people interviewed) used multiple channels to find and buy products online. That's why eCommerce retailers must present everywhere and offer a consistent and omnichannel experience.
Headless commerce is a technology that allows you to work on optimizing the experience across these channels individually. It allows marketers to re-analyze the purpose of each channel fast and optimize the experience on it accordingly.
It decouples the frontend from the backend of an application and that means you can deliver content (marketing videos, product information, etc.) to any channel you desire seamlessly.
2. Flexible Marketing
Using a headless approach, you can make changes to your frontend and backend exactly when you want, without disturbing the entire system. That means it provides your marketing teams the flexibility to convey their message to whoever they desire and whenever they want using their preferred channel.
It empowers your marketing team to connect with the right audience and deliver marketing materials fast enough to leverage customer trends. 
A headless approach also helps you do A/B testing faster and in a profitable way since marketing strategies can be implemented fast and tested across several fronts ends.
3. Quickly Launch New Products
A headless commerce platform can be updated easily and new changes can be launched as soon as you desire. 
For example, let's say you own a clothing eCommerce store and some of your customers are online. But, at the same time, you want to launch a new collection of clothes without disrupting the experience of your online customers.
Using a headless system, you can plug in the product data for this new range (including sizing, prices, and other product information) and then push changes to the front end you desire. Your customers will get to see the newly-launched products and you will not disrupt their experience.
This is a win-win, especially for brands selling directly to consumers. All the development work can be done at the backend and then pushed to the channel you desire – without any disruption.
4. Offer Personalized Customer Experience
The success of an eCommerce business doesn't lie exclusively on how fast they evolve. In fact, it depends on how well they can adjust their strategies to their customer's preferences.
Headless Commerce makes eCommerce personalization simpler for organizations in more ways than one. For example, businesses expanding to new areas can easily integrate payment methods preferred in that location without having to re-platform their business or disrupting the operations of existing payment options. Or, without having to wait for their present eCommerce platform to add new gateways.
Additionally, with your backend framework connected to various devices and channels, you can give your purchasers more customized suggestions based on buys and searches they've made on different platforms. 
You can take their experience to the next level by not just suggesting products that other people are buying but what they are looking for and are interested in.
Utilizing backend information, you can modify frontend features and offers to satisfy a repeat customer's preferences in a better way.
5. Use Integrations Seamlessly
Using the seamless integration feature of headless commerce, you can easily leverage any or all channels, touchpoints, and systems that help you move one step closer to your target audience.
The headless approach helps you stay in touch with your consumers – no matter where they are. You can maintain this connection through email, smart devices, social media, mobile apps, websites, or any other third-party application. All you need is to use APIs to send data to any device and then cater to your audience with unique features to improve their CX for every touchpoint.
Because your backend and frontend are decoupled, your eCommerce marketing teams do not have to wait for months to make unnecessary backend changes in order to customize the content and UI of your system to stay updated with the latest trends and technologies.
6. Increased Conversion Rates
Adding a sense of excitement to your eCommerce operations can lower your shopping cart abandonment rate and increase customer conversions. 
This is the goal of headless. It aims to hand the flexibility and personalization aspect of eCommerce to marketers so that they can create this excitement often and without having to rely on developers. Using headless systems, they can do so in many ways including giving individualized product promotions, building interactive experiences for website visitors, and offering out-of-the-box product recommendations. 
All of these elements lead to better conversion rates across all shopping channels.
Wrapping Up
eCommerce is an ever-evolving industry. Thus, brands need to stay updated with the latest trends and technologies that help them evolve fast according to their changing customers' needs and competition. For 2022, headless is one such technology that can help retailers stay one step ahead of their competitors.
It surely has complexities but with the right team of experts, you can manage headless implementation easily and profitably. So, what are you waiting for?

Download Blog