8 Smart Ways to Reduce Shopping Cart Abandonment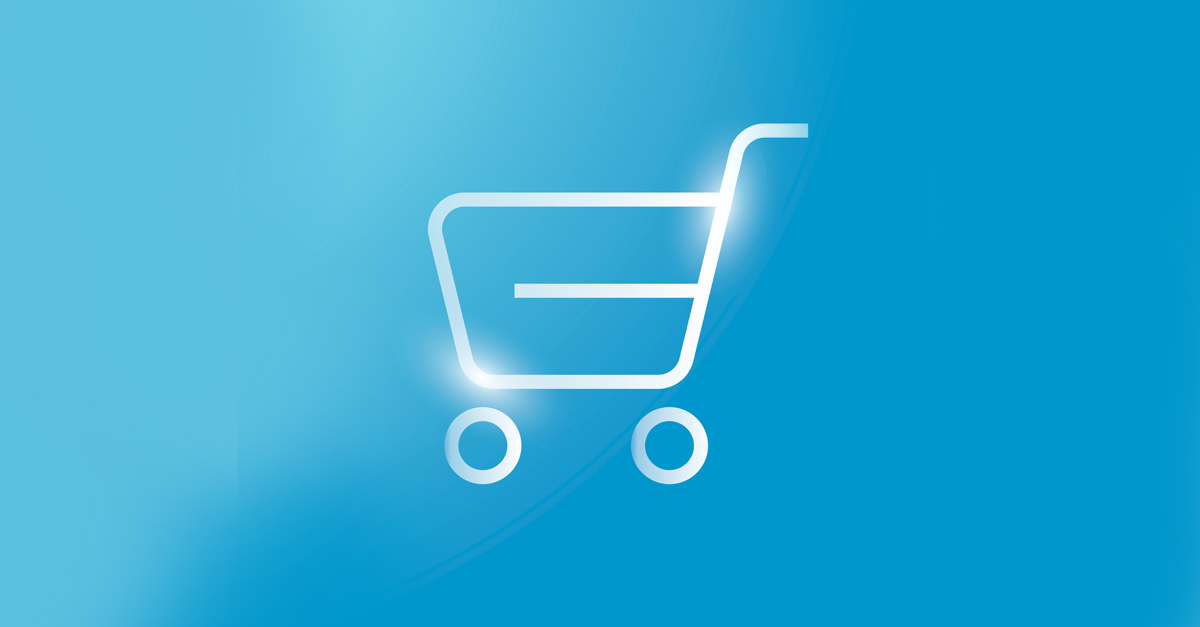 Imagine you develop a website, invest your time and money in bringing leads, serve them with best-in-class experiences, and then they leave at the last step which is checkout. Would there be anything worse for an online business?
That is the reason why shopping cart abandonment is called one of the biggest problems of online retailers. It is truly disappointing! Thus, it is essential to focus on solving this problem before it arises for your online business. But, how is that possible?
In this article, we will discuss seven ways using which retailers can avoid customer churn and increase conversions on their online stores. So, let's get started.
Why Do Customers Leave Shopping Carts: 8 Ways to Solve the Problem
Before we check out the ways to reduce shopping cart abandonment, let's see why customers abandon carts in the first place. According to a survey by Baymard, here are some of the reasons behind the same: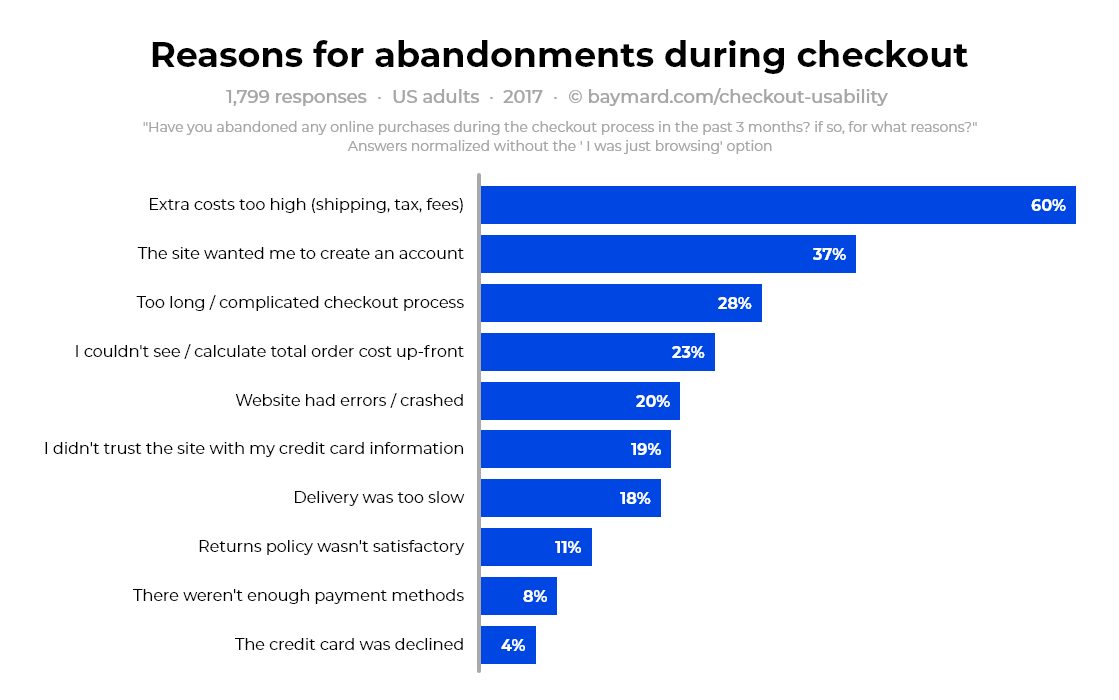 Let's now see some smart ways to solve these problems and eliminate all the hurdles:
1. Establish Trust in Your Brand
One of the main reasons why online customers abandon carts is because they do not trust the brand. Especially, when it comes to giving their personal or financial information, customers hesitate and leave the cart right away if they do not find the website trustworthy.
Remember, when asking a customer to fill in their financial data, for example, credit card information, you are asking them to trust your brand with it. Thus, you must give them the reasons to trust the transaction by including trust signs such as security logos in your checkout process. For example, SSL certificates show that you care for the security of your customers, and thus their data is safe with you.
2. Avoid Surprises in the Checkout Process
Several eCommerce websites have a skeptical checkout process which often leads to cart abandonment. For example, a "10% off" coupon at the page just before the final checkout or a form to fill asking for unnecessary details.
These are called hurdles that delay the checkout process and should be eliminated in every eCommerce experience. Instead, the process of checkout should be clear and well-defined. To do this, retailers must have a progress indicator on the Checkout page which shows customers how much work is left.
Online shoppers are time-savvy and a long check-out process can compel them to leave the cart in between. Thus, make the checkout fast and easy. Here is an example of what a good and bad progress indicator looks like: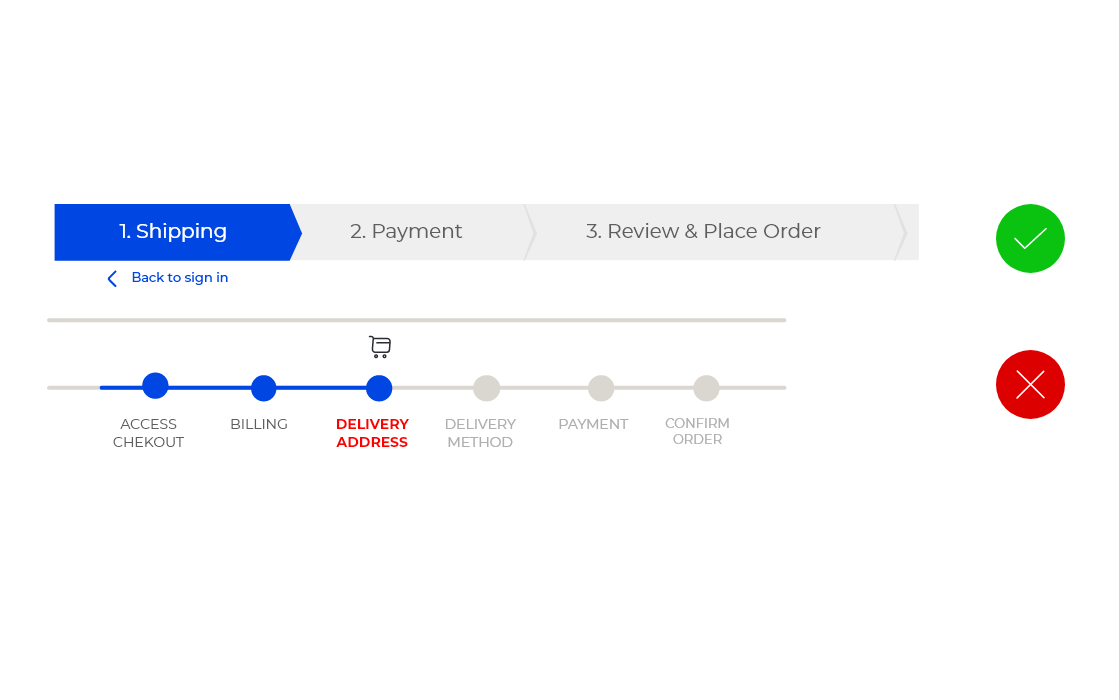 3. Provide Multiple Payment Options
When designing a checkout process for your eCommerce website, it is crucial to eliminate as many hurdles as possible. You need to create a shopping experience that is seamless, satisfying, and hassle-free for your consumers.
But, the lack of payment options available can be a big hurdle in improving website conversions. Online consumers are very specific about the payment methods that they use and they do not want to change these quite often. Providing more payment options that are popular in your target country eliminates another reason why customers would abandon carts.
4. Add Guest Checkout Option
Compelling consumers to fill long registration forms before completing a purchase is another huge hurdle in the customer journey. To reduce the cart abandonment rate, you should not force consumers to build an account by filling long registration forms.
The longer you stretch the process, the difficult it will be for you to increase conversions. However, adding the guest checkout option will expedite the buying process. And you can always ask users to complete their profile later, after the purchase. Here is a checklist to build user-friendly eCommerce websites that will help you attract and convert them fast.
5. Utilize Social Proof
By adding social proof to your website, you can fascinate consumers to trust and spend money on your products. This is a smart method to optimize your shopping cart abandonment rate and it costs you nothing.
You can use online tools to embed social talks on your online store and it works wonders. It helps retailers boost their conversions by up to 15%.
6. Communicate with Customers
Give your customer the satisfaction of being heard by providing them either the option of live chat or artificial intelligence-based assistance. Also, keep them assured about their doubt clearance regarding payment method, the refund policy, and the product quality.
7. Make the Refund and Exchange Policy Clear and Visible
When it comes to the refund and exchange policy on an eCommerce website, the customers want to know it all. However, they will never like reading thousands of words on policy pages.
That's why it is crucial to sum up these policies in one or two lines and refer to detailed pages for those who want to read in detail. Here is an example of content copy type that you should utilize on your website checkout pages to make things clear: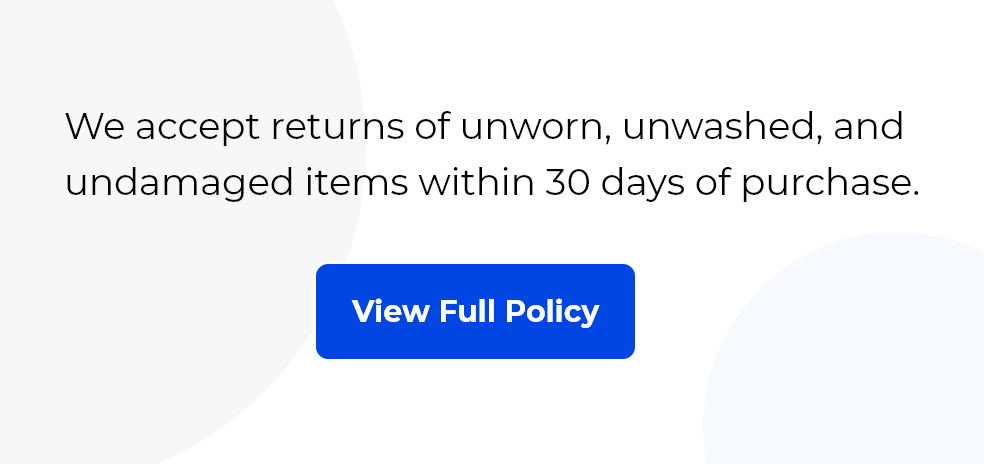 8. Show User Ratings and Reviews
There is a direct relationship between the number of positive reviews on products and customer conversion rate. Before buying a product online, people need to be sure that the product is useful and worth buying.
When they see proof of others using the products and liking the experience, their trust in the product increases, which triggers the purchase. Thus, implement as many social proofs as possible to establish that trust. It can be in the form of user ratings or reviews, testimonials, images of people using the product, or social media posts.
Wrapping Up
Shopping cart abandonment is one of the biggest problems in the eCommerce industry. However, there are ways to tackle it effectively and increase your conversion rates. If you are in search of help to boost your eCommerce conversion rate using smart tactics, get in touch with eCommerce experts at Envision eCommerce.