An 8-Point Checklist to Build Amazing eCommerce Websites in 2021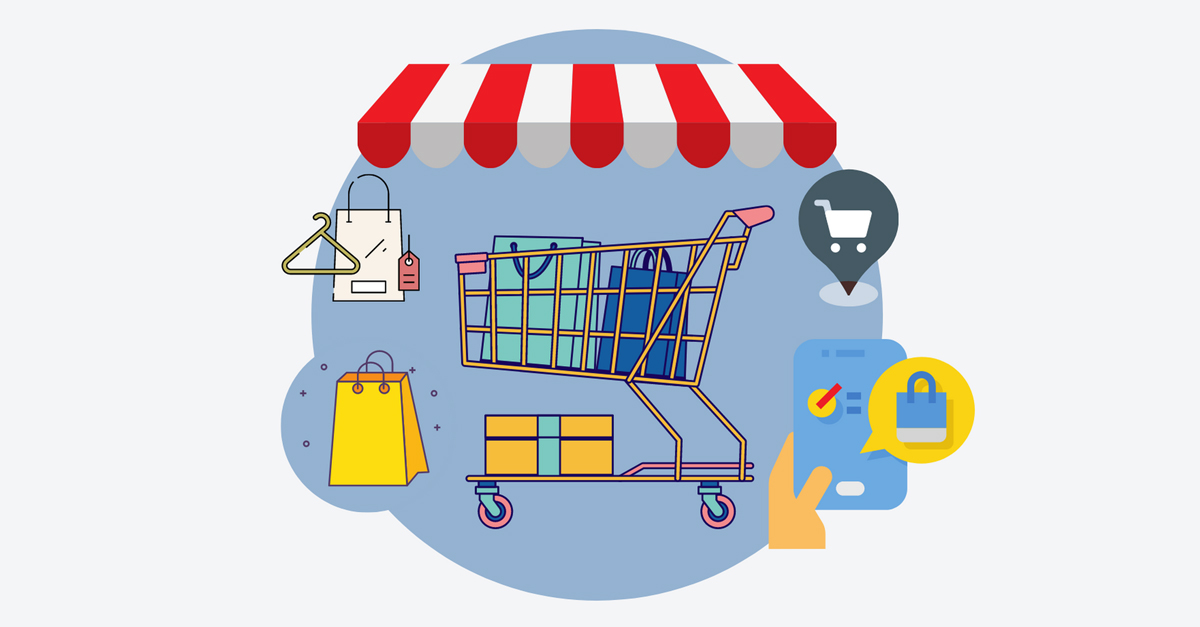 The web isn't just a new market where businesses can sell whatever they want and increase their sales. To succeed, particularly in the eCommerce development industry, businesses must make significant shifts to get exposure and shelf space.
They need to develop attractive and flawless websites to make it easier for people to shop and spend their hard-earned money. Here are some factors every eCommerce website owner shall keep in mind to attract customers and provide them a hassle-free shopping experience.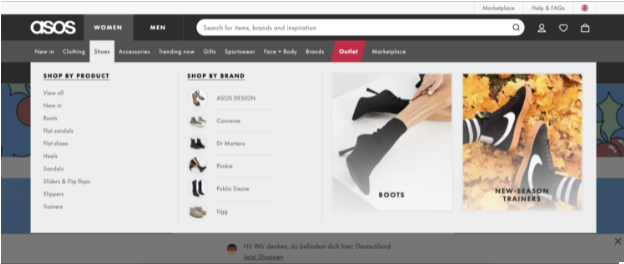 1. The Holy Grail of eCommerce: A Great UX
If you create a great customer experience, people talk about it to each other, and word of mouth is a very powerful marketing tactic. Obviously, the success of an eCommerce platform depends on several factors, including:
The quality of the products being offered
The quality of the content used to present the products
The look and feel of the eCommerce platform used to sell the products
Thus, a great UX is a combination of several factors on which business experts and web designers need to work collaboratively to craft something amazing for all, including the target users and other stakeholders. Let's now see things you need to keep in mind while developing an eCommerce store that delivers impeccable user experience:
Simplified Navigation
A great UX is reflected in an eCommerce website's navigation. Can users find your products easily or are you giving them a hard time looking for products they are excited to buy? Remember, modern users don't spend much time trying to find the products on an eCommerce website.
And, with the plenty of options available, they can easily leave a complicated website and go somewhere else. Thus, it is crucial to have a logical and easy-to-access navigation structure on your website. Here are a few tips on the same
Make your main categories prominent
List new arrivals in a separate category
Include a search bar
Hassle-free Checkout Process
The best eCommerce websites have a simplified checkout process – including just one or two clicks. If an online checkout process isn't fast enough, the chances of losing customers are very high. Moreover, checkout and cart abandonment can lead to upto 70% loss in sales and revenue.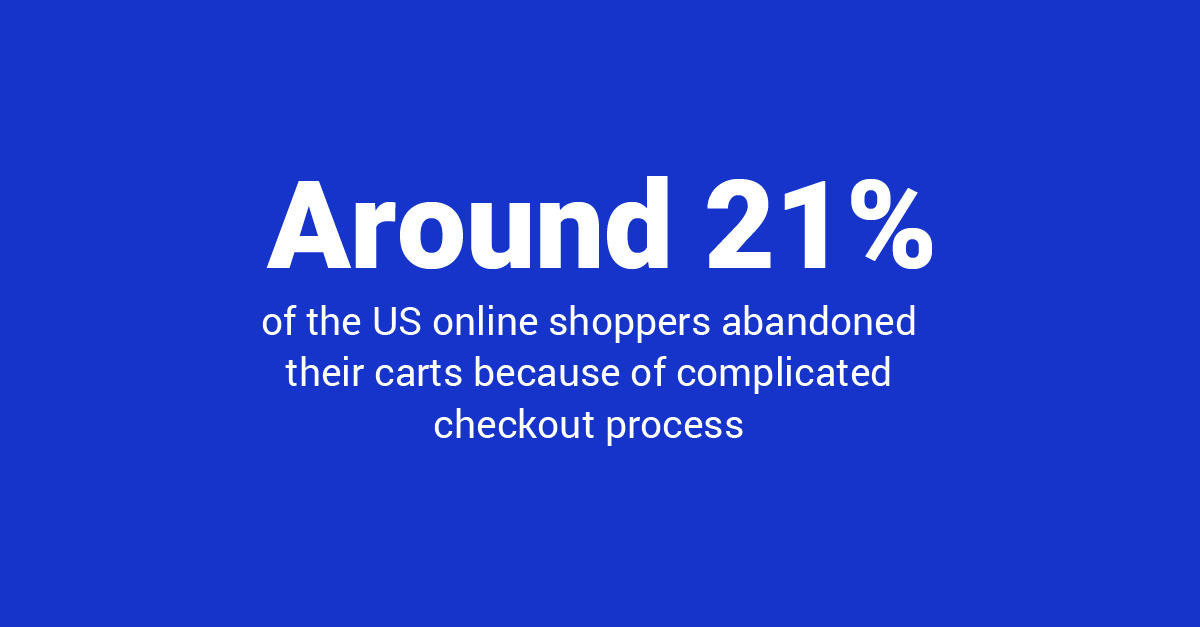 To provide a great UX, you should think of lessening the users' number of clicks on their journey to checkout. You can do this by asking them just for the required information like name, payment method, and shipping address.
High-Resolution Photos & Video
With a plethora of options available online, nobody would buy a poorly presented product. We are not living in the world anymore where people used to buy after seeing a few points of luring product description, one stock image, and a price tag.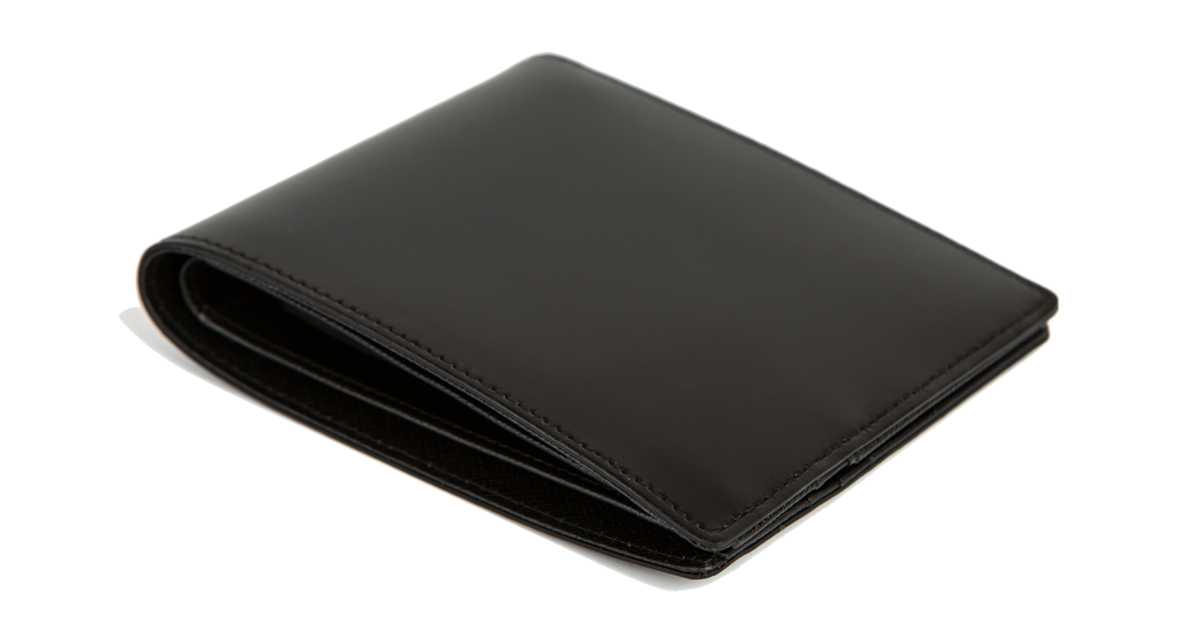 Nowadays, people want to see and analyze the product from different angles before they invest in buying the same. Thus, store owners that provide high-quality images and videos of products throughout their websites win over the others and attract more customers.
These high-definition pictures not just satisfy the user's desire but also reflect the brand's personality and features of the product being advertised. Thus, as an eCommerce store owner, you must invest in product photoshoots to see an improvement in your conversion rates and profit margins. You can use the same photographs for product promotion as well.
Personalization
Developing a superior eCommerce website in 2021 means personalizing UX at every point of the user journey. It isn't just about selling a product to customers but eCommerce business shall try to make everlasting relationships with customers by providing them a personalized experience. They can do so by:
Providing them personalized discount offers
Wishing them festivals along with discounts on popular items
Tracking their history and providing personalized product recommendations
Asking about their experience and working on the feedback
Along with the above-mentioned factors, website load times, ratings and reviews, payments and delivery methods are other factors you should consider to ensure a great user experience. The right blend of all these features can help you develop amazing eCommerce stores in 2021.



2. Creative Animations to Keep Users Hooked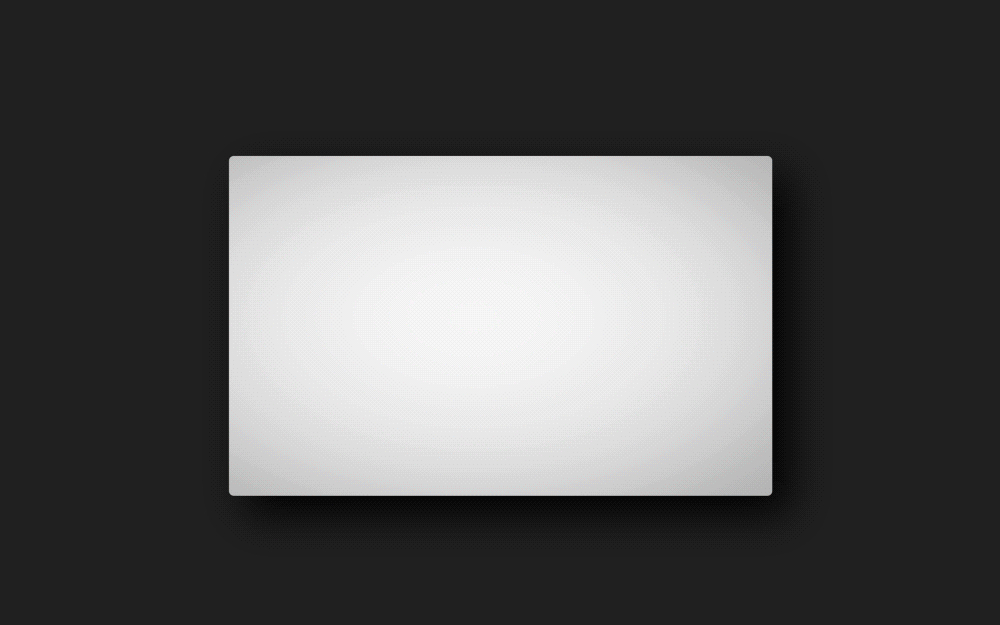 Another important point to remember while building eCommerce websites in 2021 is the need to keep users hooked. Once a customer lands on your eCommerce page, it is your responsibility to keep him engaged and turn into a buyer.
Each year, new technological trends influence how eCommerce websites should look and brands leave no stone unturned in developing an eye-catching website that delivers sales. In 2021, it is time to create designs and animations that look subtle but create an engaging UX.
The nifty page transitions hold the power to keep users hooked on the website pages which means more time spent on the website. Though many times they look cosmetic, a talented eCommerce designer can develop some practical use for them just like in the video shown above.
3. Speed – Because Google (And Your Users) Demand It!
With the need for speed increasing every day in the eCommerce world, it is crucial that your website loads fast and provides amazing performance. The speed of your website can affect your customer retention rate, sales, profits, and even search engine rankings. Moreover, it also affects the website's customer experience. Let's see how: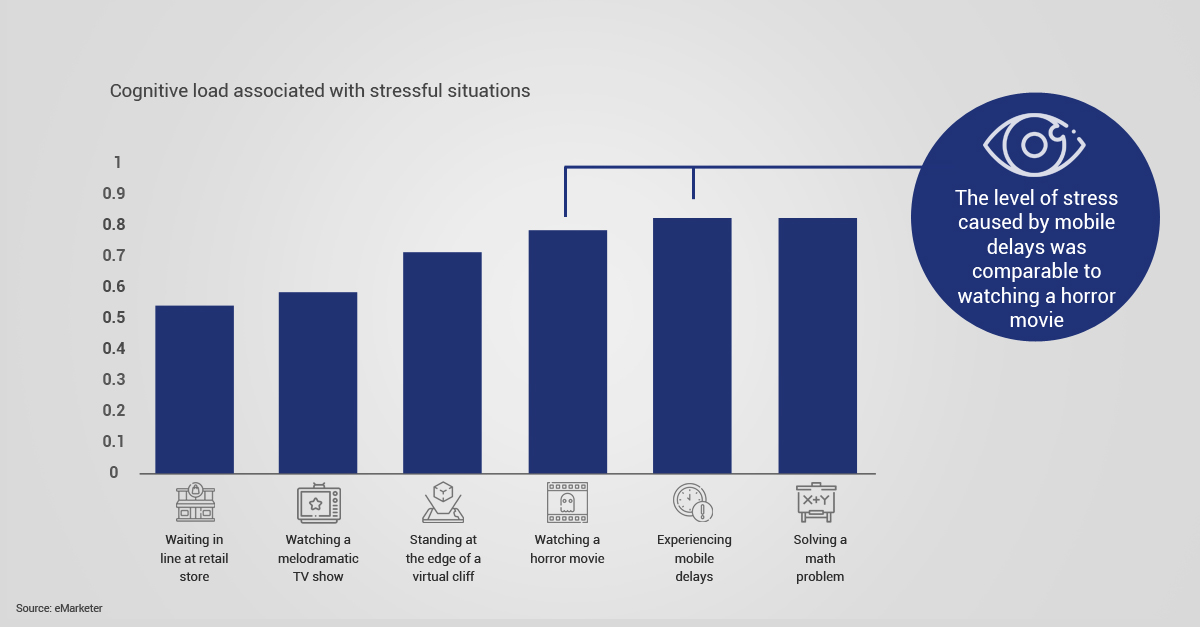 As per research by Ericsson, the stress level of customers increases by 33% if the content of a website doesn't load properly in 6 seconds or less. It is a stress level that is almost equal to the stress we get while watching a horror movie or taking a math test.
The customers of your online store want what they are looking for fast or they will go somewhere else. Moreover, website loading speed is something that even Google gives preference to while calculating rankings.
There are a number of steps you can take to increase your website's loading time. You can reduce the size of images on your web page or use a cutting-edge eCommerce development platform like Adobe Commerce which automatically helps your site load fast.
Reducing the number of third-party plugins used on your site and allowing caching can also help you develop high-performing websites. Keep in mind, every customer has its value, and loss of even one can result in decreased revenue and sales. That's why make sure your website pages load quickly and don't have a high bounce rate.
4. Product Recommendation Engine
This is a feature that can take the experience of your eCommerce website to a whole new level. A recommendation engine will help you provide a personalized experience to your users, resulting in increased sales and revenues.
These engines work using pure calculated science and recommend products to customers that they may like depending on their search and other preferences. This functionality helps businesses boost their order sizes and also creates a pleasant shopping experience for users.
It makes them keep scrolling from one product page to another in the hunt for more products to buy. For example, Amazon uses different combinations of product recommendations to keep users hooked.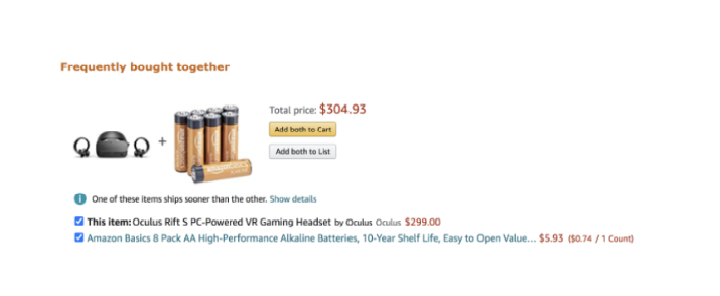 5. Headless Commerce
In 2021, Headless is all that you need for managing your eCommerce websites successfully. The headless approach basically splits the frontend and backend of a website so that you can provide a personalized experience to your customers across all touchpoints.
It is almost impossible to achieve with a monolithic or traditional website architecture where backend and frontend are heavily tied together. This approach allows eCommerce store owners to manage all of their orders and inventory from a single platform making operations seamless and sales easy. Headless is important for business in 2021, because of the following reasons:
It can cut down the cost and resources required to manage multiple eCommerce channels.
Using this approach, businesses and retailers can cost-effectively reach new channels and markets.
It lets you make changes to the front end quickly without disturbing the eCommerce logic.
It allows businesses to provide a more customized and personalized experience.
The solutions developed using headless work faster and are easy to maintain.
6. Effective Data Collection and Usage
According to Forbes, 92% of organizations are using data to get important marketing insights. The powerful use of data by companies will continue in 2021 as one of the most important features as it can provide you with insights on:
Lead generation tactics
Sales trends
Marketing strategies of competitors
Besides accumulated data from analytics, the use of big data by online businesses is increasing. It is a huge collection of data analyzed to make informed business decisions, improve engagement, marketing strategies, and customer service strategies.
Gathering and viably analyzing data can also help you map out your users' journey – a breakdown of how a user interacted with the product. Using data like this will help with building a website that facilitates the pain points of your customers.
7. Mobile-First Experience
The number of people using mobile phones to shop is rising every year.
Additionally, with the estimation of Mobile Commerce sales reaching an all-time high in the years to come, it is crucial for business owners to provide a seamless experience on mobile. In the long run, it will help them cater to a wide audience and grow their business.
The online shopping websites that aren't providing a great mobile experience are performing worse in search engine results. Google prefers websites that are mobile-friendly and ranks them on top of search engine result pages, resulting in less exposure and visibility for websites that aren't mobile-friendly.
Therefore, you must focus on building responsive websites that automatically adapt to the screen size and provide the same UX on every device. Websites that are built-in Shopify or Magento are automatically mobile-responsive, however, if you use a custom-build template, just check whether it works seamlessly on tablets or mobile phones.
8. Top-Notch Security
While building an eCommerce website, security should always be your first priority.
It is going to save a lot of user information, from financial to personal, and can be a lucrative target for malicious attacks. Thus, it is of utmost importance that you take all the crucial steps to ensure user privacy. Your website must use SSL certificates, a firewall, and two-factor authentication to add an extra layer of security. It is best to stay protected and these precautions will also increase your user's trust in your services.
Wrapping Up
When talking about eCommerce platforms, it is features and designs that always create a difference. If you build an eCommerce website that provides all the essential features along with a seamless user experience, you can get an edge over the competitors and it would be easier for you to increase your conversion rates. On top of that, if you market these features using a strategic approach, the sky's the limit for your business.

Download Blog