ParkSafe App Crosses 1000+ Downloads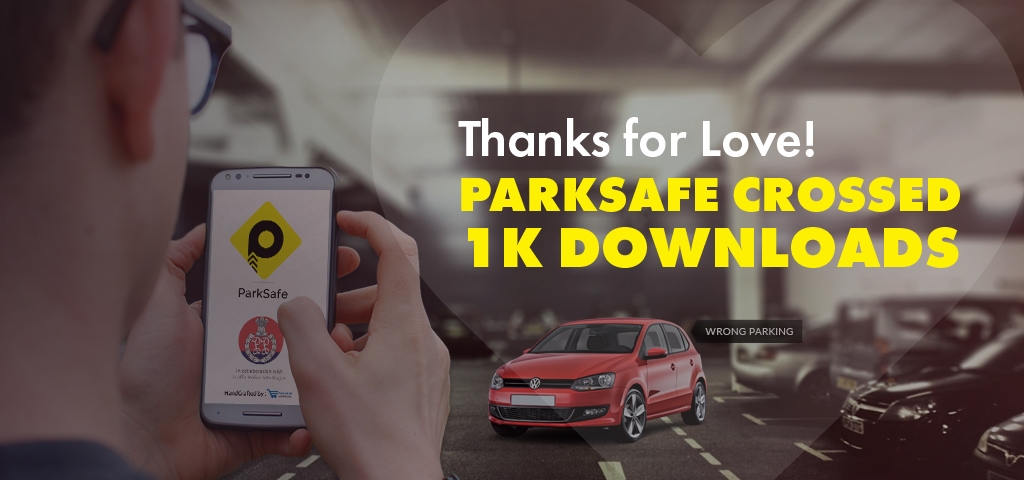 We are thrilled to announce that our new innovation, i.e. ParkSafe app has hit the 1000+ downloads. So, we would like to thank each one of you for your valuable support and feedback. This would definitely not have been possible without you!
We are extremely happy to see that how people from Tricity are taking full advantage of our app to eliminate all their parking issues without fighting or hurting each other's vehicles. Moreover, several media like FM radio stations, Newspapers, Magazine from Tricity have helped our app to reach such a comprehensive audience along with worthy outcomes!
To make your driving route even more hassle-free, we at Envision Ecommerce are continuously working on the app enhancements, although recently we have added some excited features like Real Time Traffic Alerts, Multiple Vehicles' Registrations, Search Car Owner by Registration Number, and Mailing Temporary Tags just after registering vehicles. So stay tuned!
Thank you again for all your support! Yes, and don't forget to share your story with us about how ParkSafe has helped you during your parking inconveniences. We would love to hear from you! Have a Safe and Happy Day 🙂
Download Blog