Envision eCommerce Featured as a Top Magento Development Company by TopDevelopers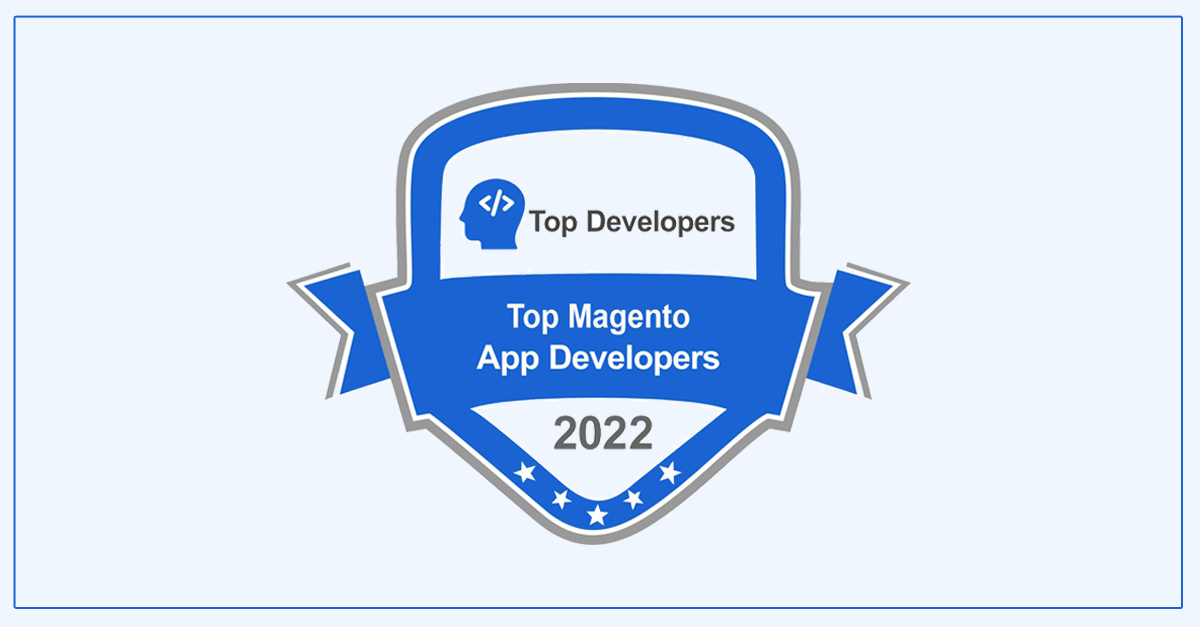 We are proud to announce that Envision eCommerce has been named as the top Magento development company by TopDevelopers – one of the best research portals that identify, research, evaluate and rank web and mobile app development companies keeping several factors in mind to help clients across the world find the best technology partner.
Our team is delighted after the news got published and we can not thank the researchers at TopDevelopers enough for recognizing our efforts and listing us among top Magento Developers.
Envision eCommerce is a top-notch Magento development firm with Magento and Adobe Commerce certified developers and designers who understand the nitty-gritty of the eCommerce industry and function efficiently to help businesses drive success.
Since our inception, we have been helping B2C and B2B eCommerce organizations develop seamless and feature-rich platforms using cutting-edge technologies, integrations, and web development standards. That's the reason we manage to get industry recognition from time to time, which in turn motivates us to do even better and thrive in the digital world.
However, this is our first award of 2022, and that makes it even more special for us. In 2021, we got listed by SuperbCompanies and Top Firms in their lists of "Top Magento Development Companies" for clients across the globe.
For the year 2022, our team's resolutions are:
To serve clients from all across the world with utmost dedication and quality solutions
To make our mark even darker in the B2C, B2B, C2C, and D2C commerce world
To win many more awards and accolades that help us establish trust
We hope this year proves profitable for all our clients, employees, and partners. Once again, a big thanks to the team at TopDevelopers for this recognition.
About TopDevelopers
TopDevelopers is a well-known and trusted directory that is indulged in searching, analyzing, and ranking software development companies depending on several factors. Using cutting-edge technologies, they analyze data to find out organizations that serve their clients with utmost dedication and industry expertise. We thank them for listing us and giving us the honor to be a part of one of their lists. Thank You, team!