SuperbCompanies Listed Envision eCommerce Amongst Top Magento Development Companies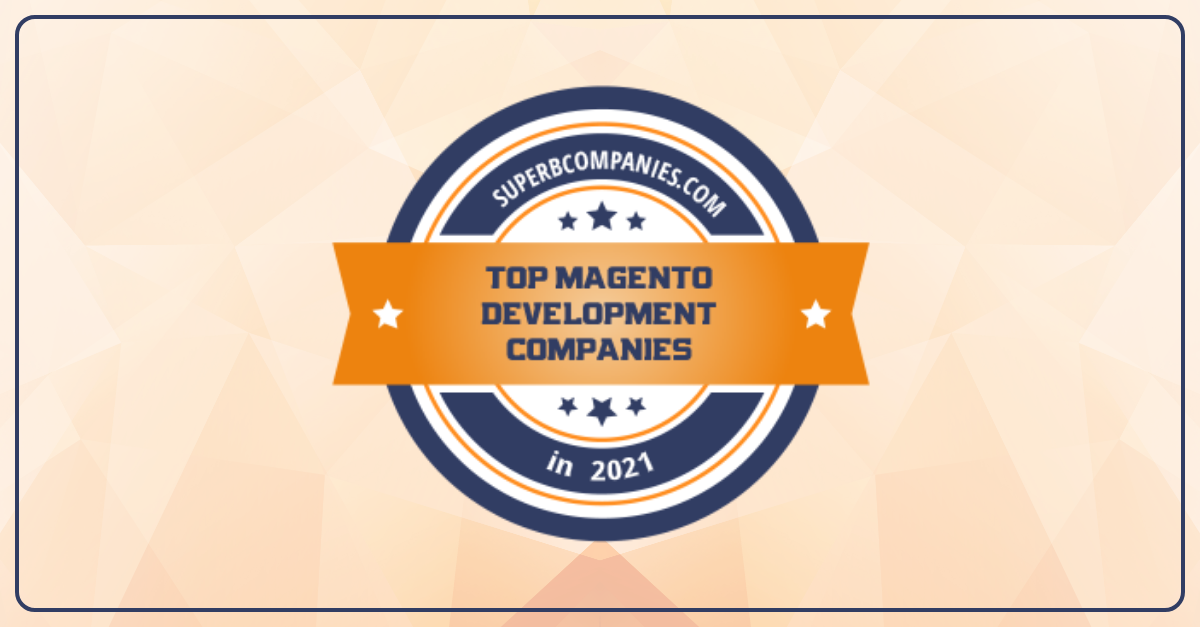 Led by trust, quality, and strong values, Envision eCommerce is a well-established eCommerce development company offering full-stack Magento business development services. So far, we have helped 300+ small and large-sized businesses in developing, marketing, and scaling their eCommerce operations successfully and this number is continuously growing.
Due to our strong values, technical expertise, and will to serve our clients with the best-in-class Magento development services, we have added another feather in our cap. In its 2021 evaluation of leading Magento development organizations around the world, SuperbCompanies, a well-known research portal providing rankings to IT companies, named Envision eCommerce as one of the top Magento development companies.
Out of hundreds of organizations selected based on different factors like work quality, client feedback, and services offered, Envision eCommerce emerged as a leader and managed to secure a place in the list of Top Magento Organizations around the world. We give all the credit of this industry recognition to:
Our dedicated team of Adobe Commerce and Magento-certified developers
Our happy clients who never fail to spread the word about our services
Our partners who help us develop industry-leading solutions
Our employees, clients, and partners are our assets and they help us outperform and exceed our clients' expectations always. This recognition comes on the heels of TopFirms, another trusted directory of IT firms, that listed us in the list of Top Ecommerce Development Companies in the USA, a few days ago.
Thanking the Team at SuperbCompanies
We thank the team at SuperbCompanies for recognizing us as leaders in the eCommerce space. Such appreciation by the industry leaders multiplies our enthusiasm to perform better by many folds and we are so grateful to their team for every good word assigned to us. We also pledge that from now on we will walk forward on the road of helping eCommerce businesses with more zeal and enthusiasm.
Our goal is to help online businesses with best-in-class tools and technologies that help them create wonders and we will always strive to achieve more of it. Thank You for igniting the fire!
About SuperbCompanies
SuperbCompanies is a research portal that ranks IT companies providing software solutions for businesses around the world. They collect and analyze data from thousands of companies every day with the help of their experts and curate lists that help entrepreneurs find the right partner for their technological needs.
To get featured in SuperbCompanies, IT companies need to have a strong portfolio of happy clients and proof of why they are the best in the industry. We thank them again for talking to our past clients and listing us in one of their lists. Thank You!

Download Blog