Envision eCommerce Made It to the List of Top Ecommerce Development Companies in the USA by Top Firms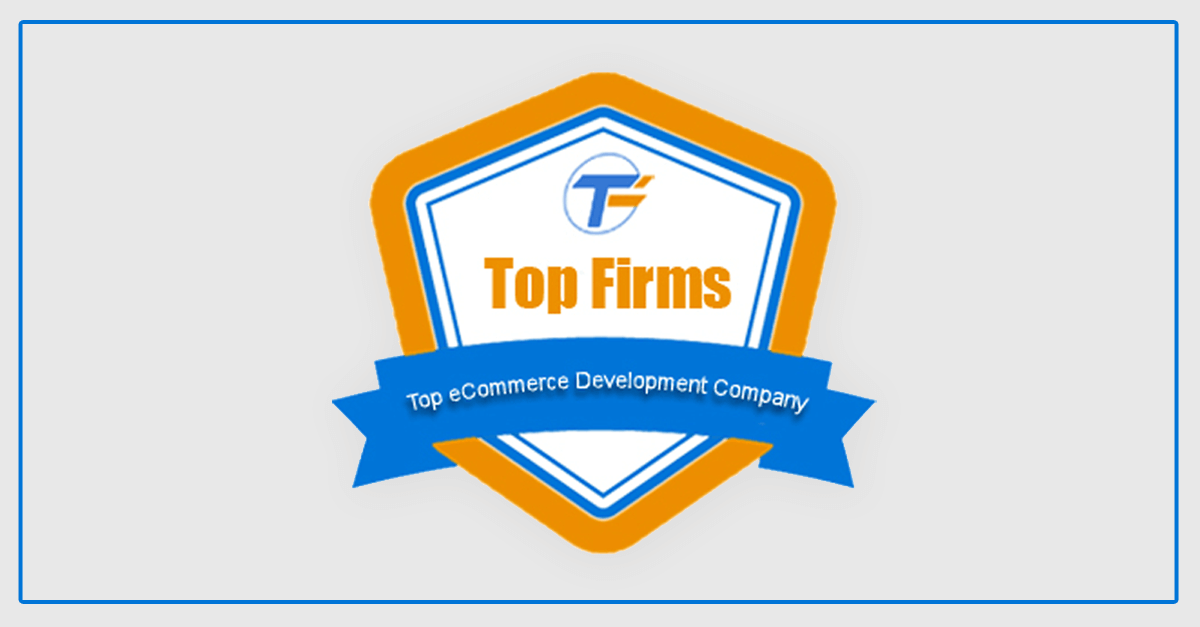 Since 2015, we have helped hundreds of startup and enterprise-level organizations launch robust and high-performing eCommerce solutions. And we are glad that our industry has always recognized our efforts. This month, we got listed as one of the top eCommerce Development Companies in the USA by Top firms.
The team at Top Firms researched for months to curate this list in order to help eCommerce business owners and CEOs find the right tech partners for their business ventures. They analyzed online reviews, interviewed past clients, used AI-powered to analyze the data, and then made this list of top eCommerce development companies in the USA.
The team at Envision eCommerce is thrilled and content to share this good news with all our employees, clients, and partners that our efforts are paying off.
Receiving these acknowledgments and conquering new horizons has always been of great importance for our team. We stand strong with our clients and that is what makes our team one of the finest in the industry.
Three values that define Envision eCommerce are:
Client satisfaction is our top priority and we stand strong with our clients to help them achieve their dreams. From ideation to launch and maintenance, our priorities remain the same – doing whatever it takes to scale the product.
We strive to build the world's finest eCommerce development team by hiring the right people having great values. When these people are given the right resources, they create wonders for our clients.
We believe in transparency among all our stakeholders and our team follows agile best practices for every project. Envision eCommerce believes in seamless communication and collaboration.
Our values and our will to leave a mark on the industry by building solutions that create an impact is what drives our enthusiasm. It leads us to these prestigious awards and recognitions.
Thanking the Team at Top Firms!
We thank the team at Top Firms for considering us and providing us with this honor. Envision eCommerce is grateful for every recognition and good word assigned to us and we take a pledge to continue providing dedicated and top-notch eCommerce and Magento development services to our clients around the globe.
Our team's only objective is to deliver even more groundbreaking eCommerce solutions that fulfill dreams and help the community in more ways than one. Thank You!
About Top Firms
TopFirms is a trusted directory of IT firms that help businesses find the right tech partners by doing comprehensive and strong industry research. Their team uses AI-powered tools to dig the data and find the companies providing top-notch IT services.
Are you wondering, what does it take to be featured? Just a perfect team who is proficient in providing IT services and great work ethic. We thank them again for this recognition!