8 Do's and the Don'ts of eCommerce Website Migration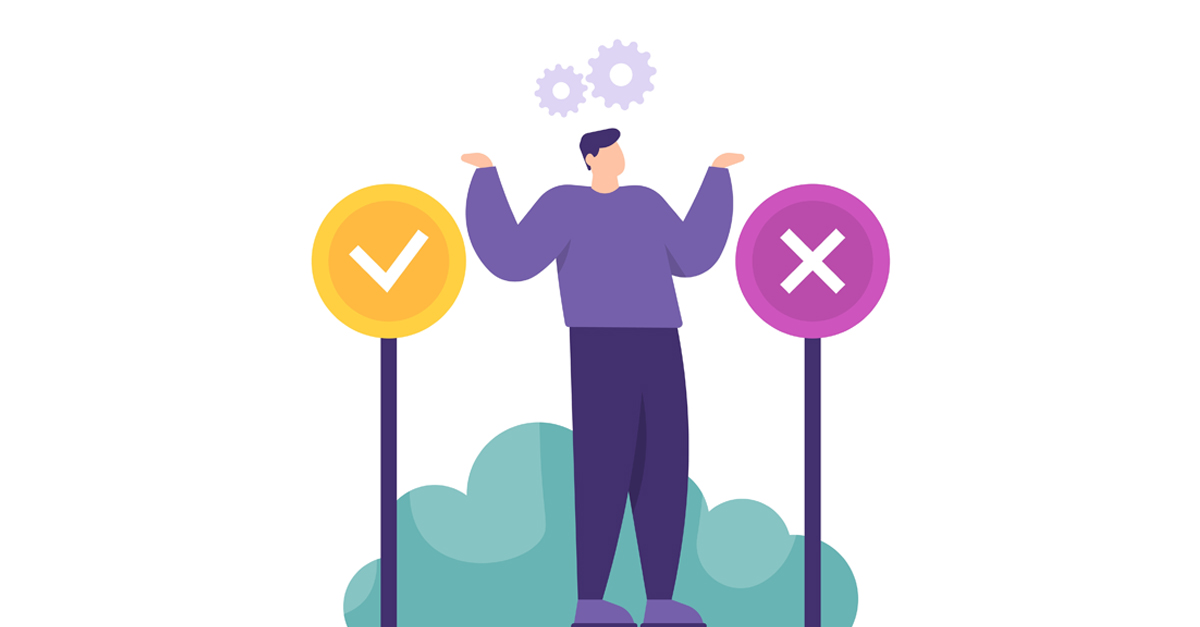 So, are you planning to migrate your eCommerce website? Relax!
It is not as difficult as you might have thought. In fact, migrating an online store to a new design, platform, or theme can pump up your organic traffic and boost your business growth faster than you think.
No doubt, the process can be stressful at times, but if you proceed with proper planning and research, you will get positive results only. 8 out of 10 eCommerce businesses re-platform after a few years to upscale their online business and get more benefits. So, you are not alone.
To help you avoid stress amid the migration process, our team at Envision eCommerce can help you ensure 100% successful migration swiftly with proper updates and no data loss. So, if you are looking for professional help right away, request a callback and enjoy world-class eCommerce migration services.
In this guide, we will talk about some tips that will help you proceed forward confidently and positively. So, let's get started.
1. Do Create an SEO Roadmap
eCommerce SEO is a very important aspect that you can not ignore. So, before you plan the migration, make sure it does not affect the ranking of your website and save yourself from losing a lot of customers.
You can hire an SEO expert to conduct an analysis and tell you if there is any problem your website may face as per the migration plan. The professional eCommerce SEO expert will help you make a plan to transfer all your valuable content, images, metadata, and redirection. So, make sure to hire an SEO specialist before planning migration.
2. Do Not Ignore Security
It is your responsibility to ensure data safety on your website to avoid problems that come with a data and security breach. A single data breach or security loss can harm your business reputation and sales largely. So, make sure you put essential practices in place to prevent security threats during the migration process.

3. Do Check All the Options Available
When you migrate from one eCommerce platform to another, you do it by changing several things in your online store in order to give it a new look and feel. So, make sure you do not restrict yourself to old designs, themes, extensions, plugins, and eCommerce website development platforms.

Instead, be open to new solutions and explore how they can help you with transforming your business. For example, if you are presently on Shopify and plan to expand your business internationally, find out how other platforms can help you do it more seamlessly. Research about the options and be open to exploring new technologies.
Also Read: Why is Magento Better than Shopify for eCommerce Business Growth?
4. Do Not Try to Do it Yourself
Website migration is not an easy process. It requires assistance from professionals, and you should not try to do it all by yourself.

Re-platforming an eCommerce website needs a lot of experience in coding, security, development, and the last thing you will want is breaking something you can not fix later. So, save yourself from all the hassles and mistakes by hiring an eCommerce website migration expert. 
5. Do Use This Opportunity to Cut the Clutter
Re-platforming provides you an opportunity to give your eCommerce business a new form. Thus, use it to the fullest. Do not carry all your data and content to the new website. Instead, use it as an opportunity to remove content that doesn't help your users navigate through your offerings seamlessly.

In addition, optimize content that enhances your customers' experience by updating copy, reviewing keywords, optimizing meta tags, and more.
6. Do Not Forget to Invest in Operational Testing
While re-platforming, a lot of businesses invest too much in correcting the front-end experience, visual designs, features, search capabilities, checkout process, and other things with which customers interact. However, at times, they forget to invest in operational testing, which is equally critical. For example, how will you fulfill orders if your new eCommerce system doesn't help in performing functions like warehouse order processes and finance operations like inventory management?

So, it is critical that you invest in end-to-end testing to make sure your reformed system helps you manage everything seamlessly.
7. Do Execute Migration at the Right Time
There is a right time for everything! Your business will also have bustling and slow periods during the year. So, take into consideration the time of the year when your website experiences the least traffic. Although eCommerce migration experts ensure 100% uptime, it is better to avoid risks. For example, you should not be scheduling migration during the holiday season when traffic is at its peak on almost all eCommerce websites.

Check out these tips on how you should plan for the eCommerce Holiday Season. 
8. Do Not Switch Your Domain
If you already have built good authority with your domain, changing it could have devastating effects on your website traffic. Thus, even if you are planning to change the website URL, consult with an eCommerce SEO agency and make sure you make the right decision.

Several entrepreneurs lost their website traffic after changing their domain, and this is the last thing you will ever want to happen with your business. So, be very careful!
Wrapping Up
So, this was all about what you should do and avoid while re-platforming your eCommerce website. eCommerce website migration can be a game-changer for your business. But, if done without proper planning, it can leave your business devastated, and you disheartened. So, do not let this happen. Consult our eCommerce website migration experts for more information!
Download Blog