Holiday Season 2021: What Do Consumers Expect and How Retailers Should Plan?
Every year, the holiday season is a time to celebrate and bring home new appliances, accessories, technology, and much more. However, in 2021, things are going to be even more exciting. At present, the world is almost bidding farewell to the pandemic, thankfully, and we all are set to celebrate hard with our loved ones.
What could be a better opportunity for online retailers to fulfill their revenue goals than this time? Moreover, if we talk about numbers, they already look promising. Global eCommerce sales are expected to grow from $4.28 trillion in 2020 to $5.4 trillion in 2021. But, for retailers, the key to making the most of this time is planning.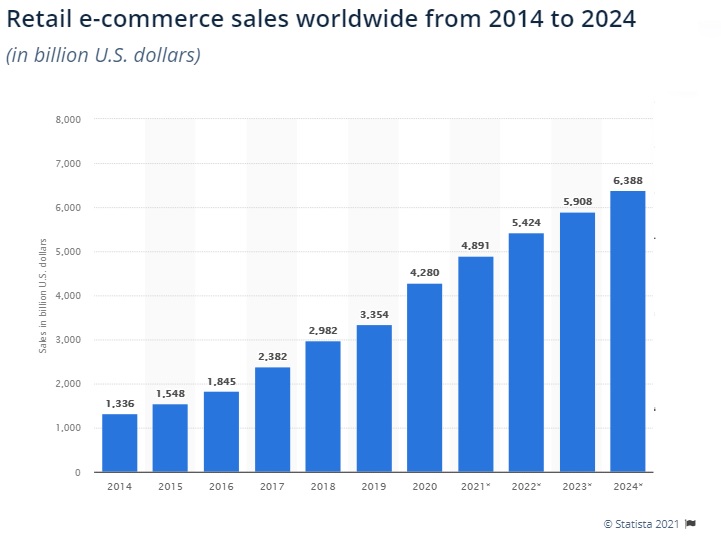 If you invest your time and money in making a proper strategy that aligns with your business goals, you can drive home millions during this celebratory time. This article lists all you need to know about Holiday Season 2021, what you should expect, and some tips that will help you attract and convert your website visitors into buyers. So, without further ado, let's get started.
What Do Consumers Expect During Holiday Season 2021?
People around the world are excited for the holiday season 2021. According to a survey by Sitecore, 34% of eCommerce buyers plan to start holiday shopping around Labor Day in 2021 and 53% of marketers plan to launch campaigns earlier to target this excited chunk of consumers. Seeing these statistics, retailers are now looking for ways to mitigate supply chain challenges.
Here are some insights on what digital consumers expect from retailers in the holiday season 2021: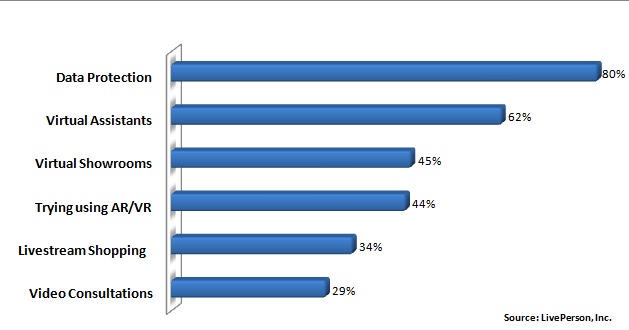 While you may be happy with the increasing eCommerce sales forecast this year, the increasing expectations of consumers should not decrease your morale and will to generate revenue during the last two months of the year. No doubt that the competition is immense. But, if you go to the war zone armed and implement a killer strategy, you can win it all and bring home more money.
Let's now see how you can prepare and get ready to hit the million-dollar revenue mark for your online store. We curated some of the best tips and tricks for you.
7 Tips for Retailers to Plan for Festive Season 2021
If eCommerce consumers are starting to shop early this year, we recommend retailers to work ahead of them. Before, we discuss some tips and tricks, here are some bare minimum essentials you need to keep a check on to ensure everything works seamlessly:
Make sure your store comply with Google's core web vital update
Try to build a storefront that scales as per needs to ensure 100% uptime
Make sure you have an eCommerce support team to handle unexpected errors
Implement security patches and upgrade your store
Make sure you have access to customer data to make informed business decisions
While these are just the bare minimum essential to make the most of what comes to your store automatically, you also need to make some additional efforts in order to compel eCommerce shoppers to consider your offerings. Here are some tips that can help you do the same:
1. Invest in Marketing (But, in a Sensible Manner!)
Every year, retailers spend millions of dollars to attract website visitors. However, marketing is not only about spending money designing irrelevant campaigns. Keep in mind that everybody is trying to acquire as many customers as possible to record maximum conversion. Thus, if you really want results, your marketing needs to be thoughtful and specific.
Instead of making a presence everywhere, focus on one or two platforms that you think your target audience uses the most. Targeting all possible ad channels will just divide your impact and you will end up spending more money. During the festive season, eCommerce Marketing requires a lot of resources. So, if you have limited resources, use them well. For example,
Invest in email marketing if you already have an email list of your buyers
If you have great copywriters who can write steller ad copies, invest in Google or Facebook Ads
If you target Millennials or Gen Z, invest in Instagram ads and build your profile
Invest in SEO and build an organic presence if you want to acquire customers organically.
2. Virtual Assistants
By implementing a virtual messaging strategy powered by machine learning and automation, you will see an increase in conversion rates by providing your users a physical store-like experience across all your digital channels. AI-powered chatbots and your own customer service representatives can work together beautifully to help eCommerce consumers make a purchase. It will surely prove a win-win for all!
3. Integrate BOPIS and Curbside Pick-Up
Last year, when the world was brought to a standstill by the pandemic, retailers made full use of features like curbside pick-up and BOPIS during the festive season. As per a report by Statista, in 2021, click & collect will be worth $64 billion from $10 billion in 2020.
At present, while COVID is not at its peak like last year, consumers are still preferring social distancing over going to a crowded store. So, make sure you allow them to order online and collect from stores for a better customer experience.
4. Develop a Unified Inventory
If your eCommerce business is on multiple channels and you have different storage locations, you must have real-time visibility of shopping data to predict regional consumer preferences and transfer SKUs near to your end customers.
During the festive season, delivery needs to be optimized to achieve customer satisfaction. Thus, you need to make sure that you are fulfilling orders from the facility closest to your buyers. This will help you save time as well as a cost during the last mile.
5. Embrace Mobile Commerce
According to a study by Business insider, Mcommerce will account for more than 30% of all online sales this year. Also, we all know that mobile apps can convert more customers than mobile websites by providing better performance and flexibility. That means mobile commerce should be at the heart of your online selling strategy during the festive season 2021.
Make sure everything from your product catalog, marketing, and customer care support is accessible on mobile and in a seamless way.
6. Upgrade Payment Options
During the festive season, shoppers are very specific about the payment options. Thus, if you only have one or two options to pay, consider adding some more. Especially the ones that are popular in your target country and location. For example, if you only accept credit or debit cards, integrate PayPal, Google Pay, or Stripe.
7. Ensure 100% Security
Online store security is one of the significant factors during the festive eCommerce shopping season. Ensure your eCommerce platform is updated to the most recent version and has no missing security patches. You do not need any security holes in your eCommerce store during the most active shopping period of the year. In case there is a security break, it hampers the data protection and brand reputation, and you could lose your customer's trust forever.
The Crux: How Envision eCommerce Can Help?
Are you looking for help or eCommerce store management services? Our experts got you covered! By providing enterprise-level security, 100% uptime, and 24/7 critical support services, our team can enable online retailers to provide a seamless CX during the holiday season. Connect with us today and let's bring maximum profits home!
Download Blog