7 Features for Your eCommerce Mobile App to Make it a Success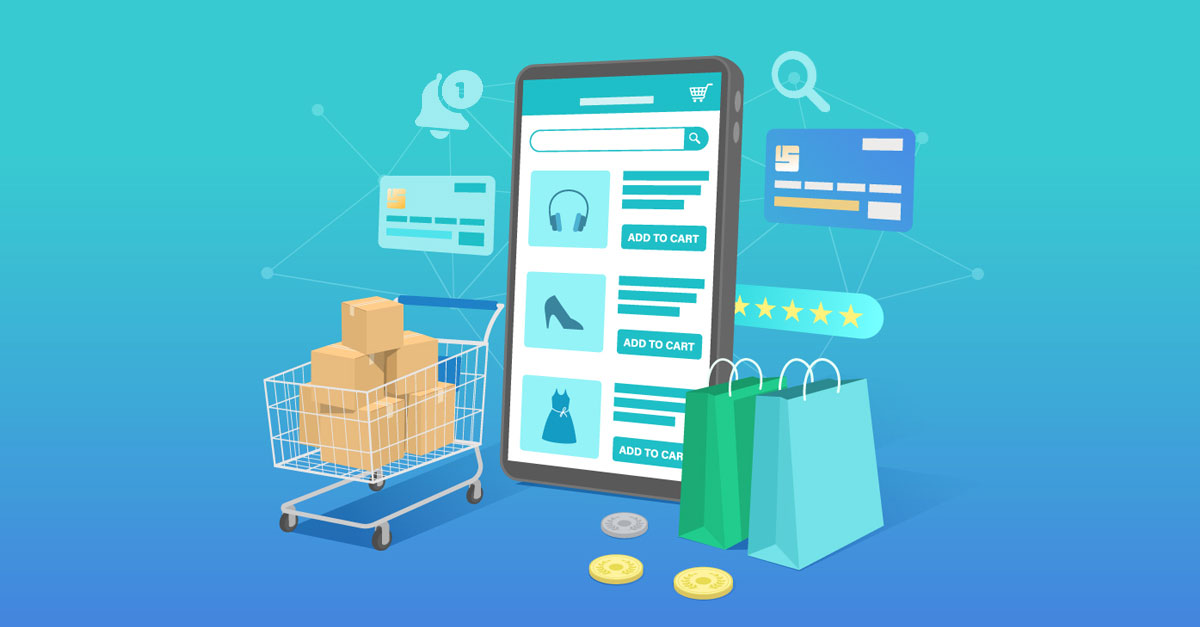 Today, when more than half of the world's population owns a mobile phone, it is crucial for every business to have a mobile application. Without being present and accessible on mobile, your business can not thrive in this modern digital world. 
In addition, mobile would account for more than 50% of all eCommerce sales in the coming years, which is a number you can not ignore as an online retailer.
A mobile app helps brands develop meaningful relationships with their customers while adding convenience to their experience. Especially, when it comes to an eCommerce business, mobile applications are a necessity.  
With people browsing on mobile and buying on desktop, you can not miss out on the chance to serve them wherever they are. And, if you do so, you are going to lose a lot on the table.
While we talked about the benefits of having an eCommerce mobile app in our previous article, we will talk about the must-have features of this amazing sales magnet in this one. 
So, let's get started.
7 Must-Have Features for an eCommerce Mobile Application
1. Easy App Onboarding
The first thing that you need to focus on while developing a mobile application is its onboarding process. You need to make sure that your app onboarding process is as seamless as possible. Your registration forms must be simple or must give your customer an option to register using their social media accounts like Facebook. An easy registration process guarantees more users, a higher conversion rate, and more sales.
Just focus on not asking for many details at this step. Ask whatever is necessary and let your customers browse your products or services. You can ask for their personal details later on so that they don't leave your app seeing long registration forms.
2. An Amazing User Experience
Remember, there is no shortage of businesses online and that is the reason why users won't think twice before leaving your mobile application and website. So, make sure you set up an amazing mobile UX to make everything seamless for your customers. 
Here are some quick tips to set up a great UX for your eCommerce mobile application:
Make sure your application loads fast 

Set up an easy and intuitive app navigation

Use minimal designs for easy user interaction

Keep your icons and text simple and understandable

Your app design should be responsive

Use colors that resemble your brand and its look and feel

Do not use fancy fonts or animations

Make your mobile app accessible to all
3. Product Filtering, Sorting, and Search
The goal of an eCommerce mobile app is to make tasks easy for users. But, mobile screen size is smaller and the same is the case with the attention span of users. They can't focus on a smaller screen for a long time. Thus, it is important to provide them with what they are looking for as fast as possible. 
Make sure that each product on your website has a category and a subcategory. For example, suppose you have an online fashion store and a user wants to purchase a pair of jeans, trousers, and joggers. So, there should be a category specified on your app with the name say "Bottom wear" so that a user can browse all of these items in one category and not have to look here and there. 
Have a look at how Lavish Alice, a leading online fashion store, divides products into different categories for providing a seamless browsing experience
4. Seamless Checkout
People use mobile apps instead of websites because they are fast and more convenient. For customers, it is great if they can shop what they need in just 2-3 taps without providing too much information. It helps businesses as well. An easy and seamless checkout process will help you lessen your shopping cart abandonment rate while improving sales. 
But, you have to work hard to set up such a checkout process where there is less friction. You need to invest in A/B testing to check out where users can feel stuck in the process and how you can eliminate the friction. Also, you will have to add payment methods popular in your targeted area to make sure that users find it convenient to pay.
5. Wishlist Option
These days a wishlist button holds great importance in eCommerce websites and mobile apps. So make sure you add it so that your users won't have a hard time finding products they shortlisted earlier. Your mobile application will likely have a large number of products and it will be difficult to track down the same product if you do not give your users an option to save it.
However, with the wishlist feature, your users can save any of the products to buy them later. Numerous eCommerce apps also inform customers when there is a discount or special offer on the product from their wishlist via push notification, which brings us to our next must-have feature.
6. Push Notifications
Every retailer's goal behind developing an eCommerce mobile application would be to increase sales and revenue. And this feature contributes directly to that. Using push messages, you can stay in touch with your consumers 24/7 to encourage them for making a purchase or getting engaged with your business at least.
Push notifications are a direct way to approach customers and can use them to send new product updates, discounts, offers, personalized messages, and so on to generate interest in your products and increase customer engagement.
7. App Reviews
To win your consumers' trust and build brand authority, you must give them a reason to believe in your products or services. Your previous customers' reviews can act as an amazing one. These reviews will also work as an amazing marketing tool. These reviews will encourage more customers to use your products and can lead to increased revenue.
Wrapping Up
So, these were some of the amazing features that you can not miss adding to your eCommerce mobile app. Now, if you want to take advantage of the mCommerce domain to improve your bottom line, get started right away!
We, at Envision eCommerce, provide eCommerce mobile app or PWA development services to our clients to help them grow and achieve their growth targets. Talk to one of our eCommerce experts about your app idea and business expansion on mobile.