Top 5 eCommerce Marketing Automation Tactics to Increase Sales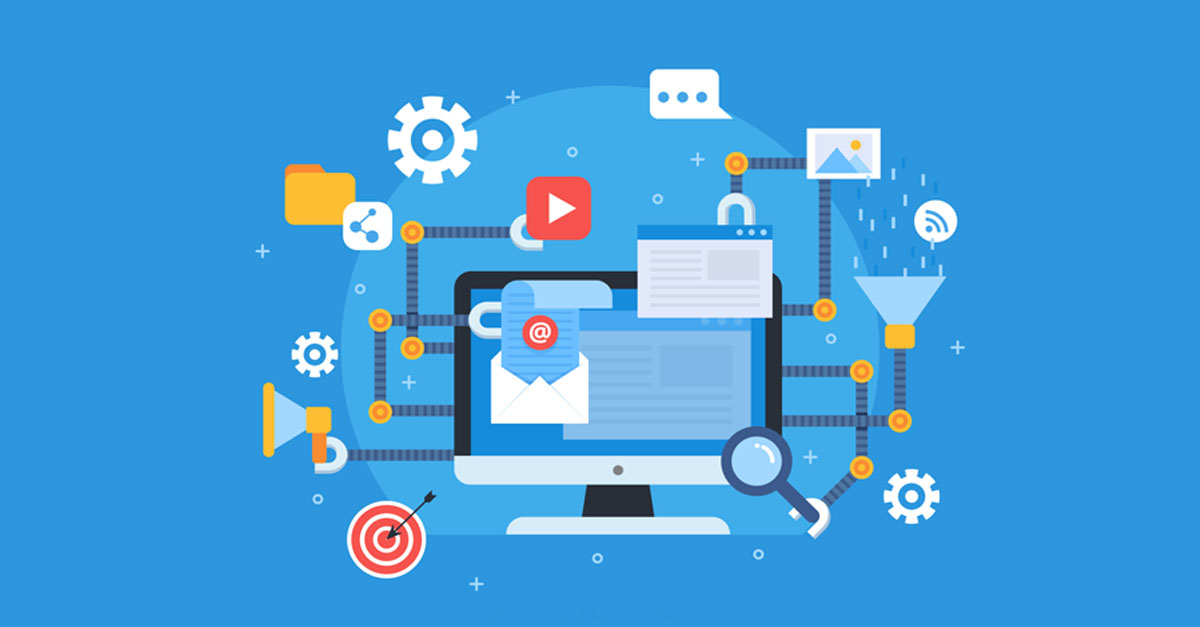 If sales and marketing lie at the heart of an eCommerce business, automation is the air it needs to survive. The right eCommerce marketing automation techniques can turn your online store into a sales juggernaut and nothing can contribute to the growth of your eCommerce business more than this.
So if you are an eCommerce marketer, CTO, or CEO, you need to focus on introducing automation to market your business effectively and smartly while spending less money and time. This blog lists five basic eCommerce marketing automation techniques to help you get started. So, read on to drive leads in abundance and turn them into loyal customers faster.
What is eCommerce Marketing Automation?
At present, eCommerce is a vast field with millions of people shopping online. Now, brands use eCommerce marketing automation practices to reach out to the masses and provide them the problems to their solutions in one go, automatically.
In other words, marketing automation is the process of executing processes, tasks, and campaigns automatically. Brands do this using automation software to avail numerous benefits it provides, including:
Elimination of human errors

Cart recovery

Increased customer retention

Personalized customer experience

Saved time and resources

Optimized revenue
Businesses can implement eCommerce marketing automation in various ways to improve sales and revenue. In the next section, we will check out the same. 
Also Read: What is eCommerce Automation: Benefits, Challenges, and the Way Forward
5 eCommerce Marketing Automation Techniques for More Profits
If you leverage the right marketing automation techniques to scale your eCommerce business, you will be able to do it 5X faster. Here's how:
1) Use a CRM Tool
The way you interact with your business customers can make or break your brand. A CRM tool can help you manage interactions with customers by empowering you with sales-focused techniques. It is one such tool where you can find all the information about your customers regarding your channels they interacted with and what they are looking for. For eCommerce marketing specialists, it can be a pool of information that they can utilize to implement effective marketing campaigns to drive sales.
A CRM Software can manage data on cloud using which you can predict your customers' behavior by looking at their past request and purchase history. The goal of a CRM software is to not let you miss any lead while at the same time helping you provide a seamless customer experience.
Some of the best CRM tools for eCommerce businesses are:
Zoho CRM

Marketo

Hubspot CRM

Lucrativ

Active Campaign

Salesforce Pardot
If you want to make your customer happier, leverage a CRM tool that helps them feel like someone is listening to their needs and trying their best to solve them. Hire eCommerce marketing automation specialists at Envision eCommerce for faster implementation and growth!
2) Chatbots for Better Social Media Experience
If you want to scale your online business faster, you can not ignore the potential of social media. Presently, more 56.8% of the world's population utilize social media and this number is expected to increase in the near future.
Whenever people feel like knowing more about a brand or making an inquiry about a certain product, they turn to their social media channels and start consuming their content or even message and expect a reply instantly. 
But, as a brand manager, you must know how tedious it is to manage every interaction on social media manually. You can not reply to everyone 24/7 on all social media channels and ignoring these queries may mean turning your consumer off and sending them to your competitors. 
That's where Chatbots come into play. Having the potential to reduce your customer service cost by upto 35%, they can help you cater to every query fast. 
This marketing automation technique can help you save millions of dollars by reducing operational cost and driving leads to your store. It will also help you turn your eCommerce business into a brand by increasing brand awareness.
3) Email Marketing Automation
Emails are a savior for eCommerce brands as they can help you solve many problems at once. By sending personalized emails to your consumers at different times, you can up-spell your products and help your consumers navigate your offerings in the most profitable manner. 
Emails are a direct channel for brands using which they can interact with their consumers and build relationships to turn them into loyal brand customers. You can use Mailchimp to automate your eCommerce marketing campaigns and it can give your brand a considerable boost. 
Using it, you can automate welcome emails, seasonal campaigns, content promotion, festive season offers, and so much more. However, you should only send well-targeted email to maintain customers' interest in your brand. 
4) Cross-Selling and Up-Selling
Along with social channels and email, you can also set up marketing automation on your website. One way to do this is by showing your consumers complimentary products on your website pages. You can integrate your eCommerce platform with your CRM data to provide customers relevant suggestions in order to increase your average order value. This in turn will help you improve sales and revenue.
For example, you can integrate AI-based Product Recommendation Engine with your website to provide your customers with relevant suggestions on what they should buy. It will help you improve their customer experience while at the same time increasing your sales.
5) Customer Segmentation and Personalization
Using marketing automation, you can segment your customers according to several attributes to provide them a personalized experience without making much effort. This helps you eliminate guesswork and streamline your engagement with customers by only approving relevant offers to target customers. 
Wrapping Up
When used in the right manner, the above-mentioned marketing automation techniques can help you increase sales and maximize ROI faster than you could ever imagine. While these were just the basic ones, you can make your marketing automation more advanced by contacting our eCommerce digital marketing experts! So, hurry up and get in touch!