What is eCommerce Automation: Benefits, Challenges, and the Way Forward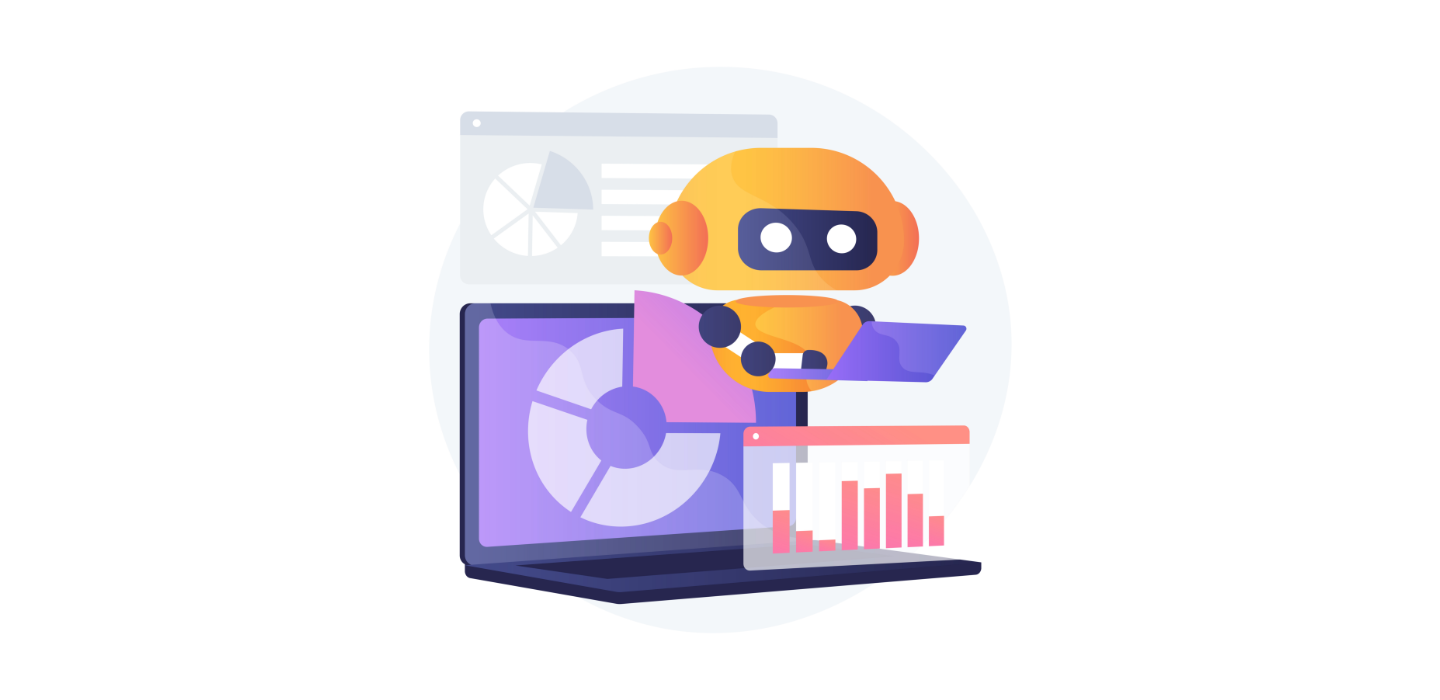 Building, running, and scaling an eCommerce business requires a lot of work. From inventory management to order fulfillment, marketing, sales, and many other tasks – you have to keep a lot going and with 100% precision and accuracy.
In such a scenario, it is impossible to execute every task manually. And if you try to do so, you will miss the big picture – scaling your business to new heights – while putting all your energy into these small tasks.
That's when eCommerce Automation can act as a silver bullet. In this article, we will talk about what it is and how it can help solve many eCommerce business challenges. So, let's dig in.
What is eCommerce Automation?
The process of automation in eCommerce requires the use of technology to help businesses grow and increase productivity. By automating several processes in eCommerce, businesses can save manpower, cut down costs, and deliver customized experiences without breaking the bank.
In other words, it is like a task happening automatically without human intervention using online systems and software. To cite a few examples, here are some pointers that precisely define automation in eCommerce:
A customer having items in the cart receives an email that triggers their will to complete the purchase.
A chatbot greets a customer who visits your website at three in the morning when no one from your team is working
A B2B buyer sees personalized suggestions and custom prices depending on his business relationship with your organization.
This list can go on. There are immense benefits of automation in eCommerce and businesses just need to figure out the right way to implement it. Let's see how an eCommerce business can benefit from automation.
5 eCommerce Challenges and How Automation Can Solve Them
eCommerce businesses have to tackle several problems when scaling their businesses and managing inventory. As the business grows, the demand, complexity, and operations increase and technologies or systems they are presently using become outdated or unable to manage processes.
Let's look at some of the challenges that eCommerce businesses can solve using automation:
Challenge 1: Marketing
According to a report by Statista, eCommerce spending on marketing in the USA reached $12.5 billion in 2019 and is expected to cross $38 billion by 2024. The fact is that more manual processes mean more expense in eCommerce marketing.
But, it is also essential to market your products in the right manner to drive sales and conversion. So, what's the solution? Let's find out.
The Solution
By introducing automation in eCommerce marketing, brands can not just save time but also focus on being more creative and agile to streamline others aspects of the business. Marketing automation can help eCommerce brands in many tasks, including:
Sending emails: You can automate your email marketing campaigns to keep customers hooked and drive sales.
Identify high-value website visitors: You can find customers that hold high value for your business and then nurture them with personalized messages.
Customer segmentation: You can segment your target audience depending on the device they use, order history, location, and other factors.
Challenge 2: Inventory Management
The cash flow of an eCommerce business revolves around inventory and its proper management. Every business owner's primary goal in the online retail sector is to convert website visitors into buyers by providing him with products he wants to shop.
If you can not do that because you are out of stock, you risk losing not just potential revenue but also the trust of customers in the efficiency of your services. Another problem arises when you have too many items in inventory that are not in demand. For each such item, you have tied up capital that can not be used elsewhere.
The Solution
The solution to this problem lies in automating the inventory management process. By keeping several systems like WMS, EPR, procurements, and others integrated with your CRM and eCommerce platform, you can have real-time data of products in your inventory. The automation in inventory management will also help you stock products according to the demand.
Challenge 3: Customer Service and Satisfaction
Keeping customers happy is one of the primary goals of every eCommerce business. According to reports, acquiring new customers is five times more expensive than retaining and converting the old ones.
But, with so many products, customers, and orders to manage, it is a true challenge to be available for every customer of your store 24/7 and provide them personalized experiences. Especially in peak seasons, it becomes cumbersome for retailers to embrace the crowd coming.
But, eCommerce automation comes to your rescue here as well!
The Solution
It is expected that 85% of interactions with customers will be automated in the near future.
Customer service automation in a nutshell is like having a support agent by your side who works 24/7, can effectively capture user feedback, or provide them help with products they are looking for. Wouldn't it be great? You can add this level of automation by simply integrating a Chatbot with your eCommerce platform.
Challenge 4: Maintaining Data Accuracy Due to Human Errors
The operations of an eCommerce business depend on several systems like fulfillment systems, CRM, ERP, and the eCommerce platform they are using. All these systems help businesses manage everything from marketing to order processing and sales. But, when data flows incorrectly to and from these systems due to human errors, the end-users start receiving wrong delivery information, inventory levels, and untraceable orders.
Human error is the biggest cause of mistakes in eCommerce including inaccurate data transfer and budgeting.
The Solution
Using integrations, you can automate the data transfer between these systems to maintain uniformity and consistency. When you have accurate data at every point of your business process, it makes your operations efficient and smooth.
When you assign the task of handling data to a computer program, you can ensure that it will be done in a consistent and appropriate manner. Using automation, you just need to set up processes once and the software will take care of it for you. On the other hand, while doing all these things manually, you would have to keep a track of every procedure by yourself and there will always be the possibility of human error.
Challenge 5: Order Management
Affordable and timely fulfillment plays an important role in running an eCommerce business successfully. The speed at which customers receive their orders from an eCommerce website directly impacts the store's future growth and reputation.
But, when you have to process hundreds of orders in a day, it becomes difficult to manage every order efficiently.
The Solution
There is nothing more harmful than shipping the wrong order or overlooking order details in an eCommerce business. To avoid this situation, it is essential to make sure your orders are processed with precision. That's where businesses can use automated delivery software to process deliveries of large numbers of orders cost-effectively and fast.
These tools can help you reduce the amount of effort your team puts in managing orders and that too without compromising with the quality.
Wrapping Up
As a business grows, it becomes crucial to automate certain tasks to low overheads and increase staff efficiency. With the right automation tools, businesses can increase their conversions, sales, and team productivity by up to 50%. If you are also looking for ways to automate your eCommerce business processes, get in touch with automation experts at Envision eCommerce.

Download Blog