How eCommerce Businesses Can Save Money on Inventory Management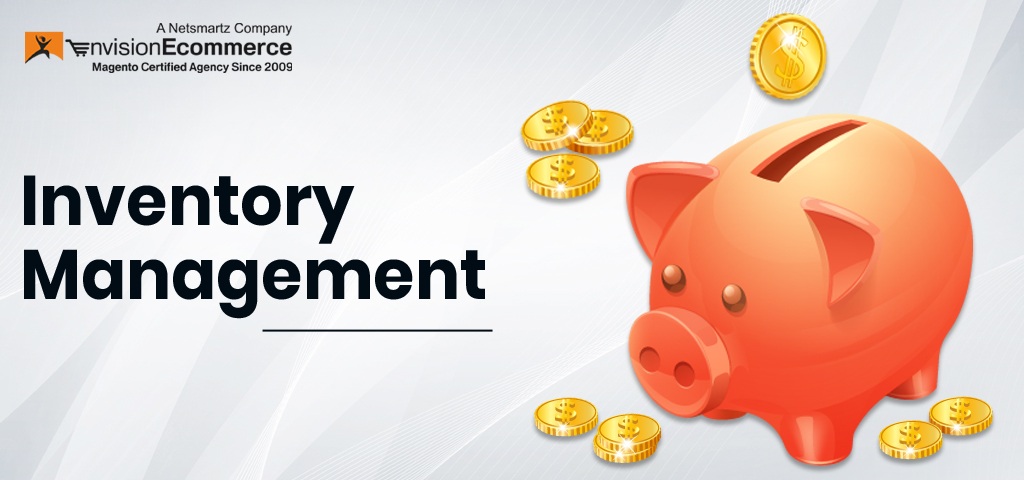 Inventory management is a process of keeping track of a company's goods in such a way that it meets the market demand but has a reduced cost of holding the inventory. Inventory means goods in any of the 3 states – finished goods, work-in-progress, and raw material. Managing these goods is a crucial element for any business. An inventory management system assists businesses in identifying the time it takes to replenish products or procure more raw materials for manufacturing while earning the maximum profit possible.
The booming e-commerce industry requires businesses to maintain sufficient levels of inventory in order to meet ever-changing demands. But, it is also important for these businesses to identify the what, where, and how of their market demand in order to fetch the maximum profit. It is important to note that if effective inventory management is not implemented, a business can lose a lot of money on missed sales or must invest money in the excessive stocking of inventory.
Good read: Understanding E-commerce Order Fulfillment
When it comes to eCommerce businesses, efficient inventory management can help prevent such losses and in achieving a more profitable e-commerce business. The big question is – how can you achieve efficiency in inventory management? Read the tips below:
Identify and Set the Stock Limits
Keeping stock is important, and identifying its limit is profitable. With customers placing orders and you run out of stock, you are losing profit and giving it to your competitors. Whereas, stocking more than the demand requires means that you are putting yourself on the risk of losses due to your stock becoming outdated, changes in seasonal demands, the overhead of extra storage space than required, and stock getting damaged.
An inventory control system helps you set an average minimum limit that keeps you updated on when to start buying more stock in order to keep a grip on your demand and supply chain. This also helps you save a lot of money otherwise wasted in storing excess stock as warehouse holders charge on the basis of the space you occupy.
Implement FIFO (First In First Out)
A more judicious way is to keep track of your sales and selling the old ones first. This reduces the chances of having expired products, especially in the case of perishable commodities and food items. Sometimes, due to a change in design or technology, you are left with outdated products. Try selling such products first as the older products are more susceptible to wear and tear and can cause a potential loss.
In order to implement FIFO, you must place the goods in the warehouse in the order of their arrival with the oldest ones at the end and the newest ones in the beginning. A smart inventory control system will always assist you in keeping track of all the inventory and its movement according to the FIFO rule.
Prioritize and Forecast the Demand
This is a smarter and more efficient inventory management technique that helps you categorize your products as highest, intermediate, and least priority based on their demand.
Highest Priority Goods: These are the products that are hot sellers and fetch you the maximum profit.
Intermediate Priority Goods: These are the items that are not in much demand, but still move well, and require you to invest in storing them.
Least Priority Goods: The products in this category are no longer in demand in quantity and are just adding to the bulk of your inventory storage space.
This gives you a clear picture of which products are more in demand and will generate more profit for you. This prioritization helps you to identify the changing trends and the future of your demand and supply chain.
Implement a Centralized Inventory Control System
With many automated inventory control systems available today, handling inventory has become easier. Centralized inventory control software does everything from prioritizing to analyzing and updating you with the current status and future prospects of your business. They save a lot of money that is otherwise wasted due to lack of proper inventory management system and analyzing techniques.
Good read: Enhance Your Store Conversions with These Tactics
The Inference
Inventory management system yield more return on investment (RoI) if implemented properly. In today's increasing e-commerce demand and supply chain, it is important to understand how to save money by implementing software that works efficiently towards the success of your business.