5 Ways to Convert an eCommerce Business into a Brand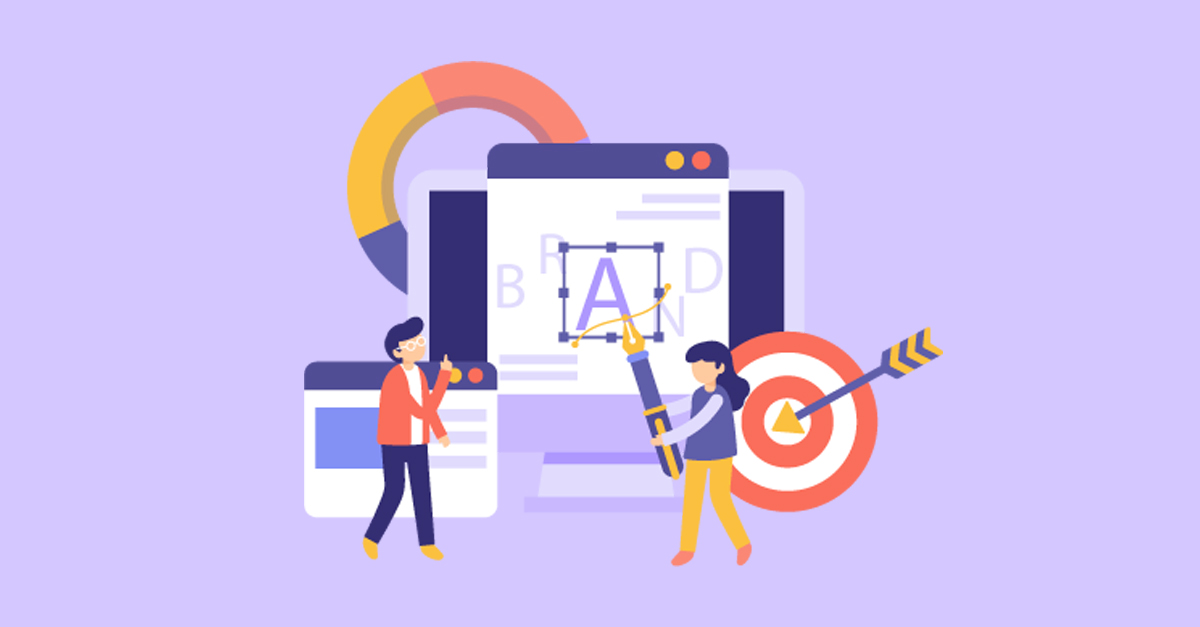 In this modern digital world, everyone is building a business. As per reports, there are now more than 12 Million eCommerce businesses in the world, and more than 57 thousand new websites are still being developed daily.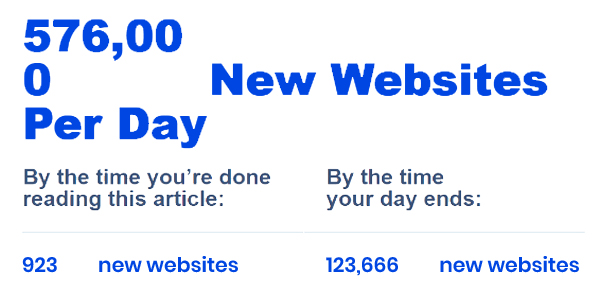 However, there are only quite a few that customers remember.
Successful businesses are the ones that emerge as a brand in the development process and are recognizable. Now, what is a brand?
"A brand is not what you tell the world. It is something your consumers perceive and tell each other."
A brand is not just a name, logo, or tagline, it is the way people think about the offerings and the business' reputation. It is the impression that you leave on anyone who interacts with your business – directly or indirectly. Think about the following scenarios:
How do you feel when you think about buying an Apple product?

Would you buy your Shoes from Amazon or any other new XYZ website?

What makes you excited about Gucci clothes?
That's branding. A way to make your offering stand out on the web is by beating the competition and securing the top position in the mind of your consumers. If done right, branding can be the most powerful asset for an organization.
In this article, we will talk about building an eCommerce brand in detail and will also share a few tips and tricks to help you build one. So, if you are an eCommerce business owner or someone who is planning to invest in building an eCommerce business anytime in the future, read very carefully. Let's now deep dive into the world of eCommerce branding.
How to Convert Your eCommerce Business Into a Brand?

1. Create a Memorable Experience
The best way to build a brand out of your eCommerce business is to create an experience that is memorable, seamless, and trustworthy. During the pandemic, several brands have moved to sell an experience instead of just a product.
If you form a strong connection between your customers and products, it will be a win-win for your business from all sides. These connections encourage future purchases and increase customer satisfaction while dealing with a business.
To cite an example, Apple is one such brand that nurtures this type of relationship with its consumers. One of the main reasons why Apple is so successful is because its customers believe that their lives will be improved by using Apple products.
The business provides inclusive yet powerful products. Their only focus is on creating an experience that makes lives easier while making consumers feel the part of a community that is elite, sleek, and stylish.
Apart from that, an eCommerce business must also focus on providing a seamless online experience to consumers so that they remember it forever. The experience your platform provides depends on many things, including:
Easy site navigation so that they can find whatever they are looking for easily
High definition images and videos of products to showcase them fully
Personalized product recommendations to add value to their experience
Fast and robust website speed and performance
And many other factors. If you want to delight and impress your store customer with experience, here are 3 Tried and Tested Ways to Invest in eCommerce Customer Experience.
2. Focus on Your Brand Visuals
As we all know, the human brain remembers things better in pictures instead of text. Thus, to turn your business into a brand, you must focus on making your brand visuals memorable. For example, your logo design, which acts as the face of your brand.
Think about what comes to your mind when you hear Nike? Of course, clothes, shoes, and other items. But, what else?
It is their logo. Shaped as a wing of a Greek goddess of victory, it symbolizes movement, speed, motivation, and power – an important part of sports culture.
Nike's logo is a great example of how a visual can turn a business into a trustworthy brand. It is simple, memorable, relates to the brand's offerings, and establishes trust. These are the most important things you need to turn your business into a brand.
Here are some other examples of brands that anyone can recognize after just seeing their logos: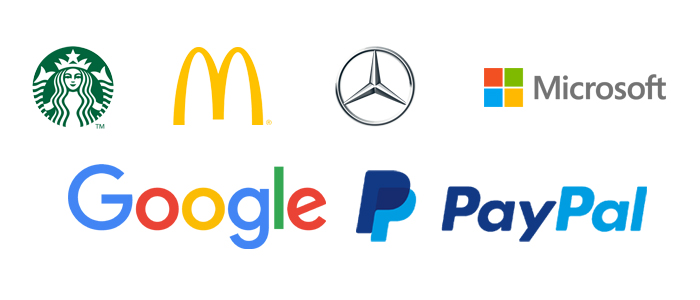 While designing a logo of your brand, make sure you leverage enticing colors, take inspiration from your brand story, and create something unique that is memorable.
3. Be Creative with Your Tagline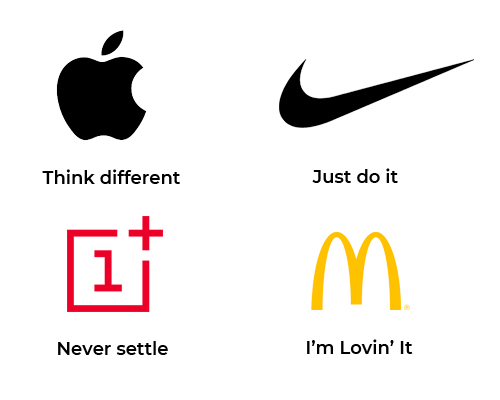 These are some of the brands that nailed their taglines. A tagline communicates the goal of your business precisely in just a few words and is a very important part of branding.
So, what should your tagline be like?
Short, crisp, unique, and on point – these are important traits of a tagline that has the potential to go viral. Some of the things that you need to keep in mind while finalizing your brand tagline are:
It should be appealing to your target audience
Your tagline must be catchy and memorable
It should clearly convey your brand's goal
In case you want to take your branding to the next level, make sure you hire the best eCommerce marketing experts who have the knowledge of your industry and are creative enough to nurture branding.
Also, be consistent. Once you think you found a tagline that resonated with your brand, stick to it and do not change it every now and then. Use every channel to spread that tagline and make sure you promote it well.
4. Tell Your Brand Story
Every brand has a story. For example, the founder of Amazon, Jeff Bezos, used to sell burgers at Mcdonald's before he established Amazon. The world knows about his struggles and how he nurtured a business that is the world's largest eCommerce brand today.
People find such stories intriguing. So, tell how you established your business and start developing a personal and emotional connection with your audience.
Also, a story can make customers empathize with your business. When they will come to know how hard you worked for building your business, they will start trusting.
And trust is the most important factor in branding.
5. Use Your Content to Build Authority
Your content is the voice of your business. If you provide valuable content to your users, it is a great way to tell the world that you know the nitty-gritty of your industry. 
On top of it, content is also a great way to generate leads and convert them into loyal buyers. Brands having strong marketing and content strategy in place generate 70% more revenues than the ones who do not utilize this weapon at all.
Good content helps you generate traffic, improve engagement, create brand awareness, and helps you nurture leads effectively.
Wrapping Up
Due to intense competition in the eCommerce market, developing and nurturing a business is a tedious task. But, branding is a weapon that you can use to stand out in the market and create a difference. 
This crucial but hard to tackle the aspect of eCommerce has the potential to take your business to new heights. So, what are you waiting for? Use it well and grow your business into a brand. Try eCommerce Marketing Service by experts at Envision eCommerce to do it fast and generate better results.