What is eCommerce Hosting: Definition and How to Choose a Provider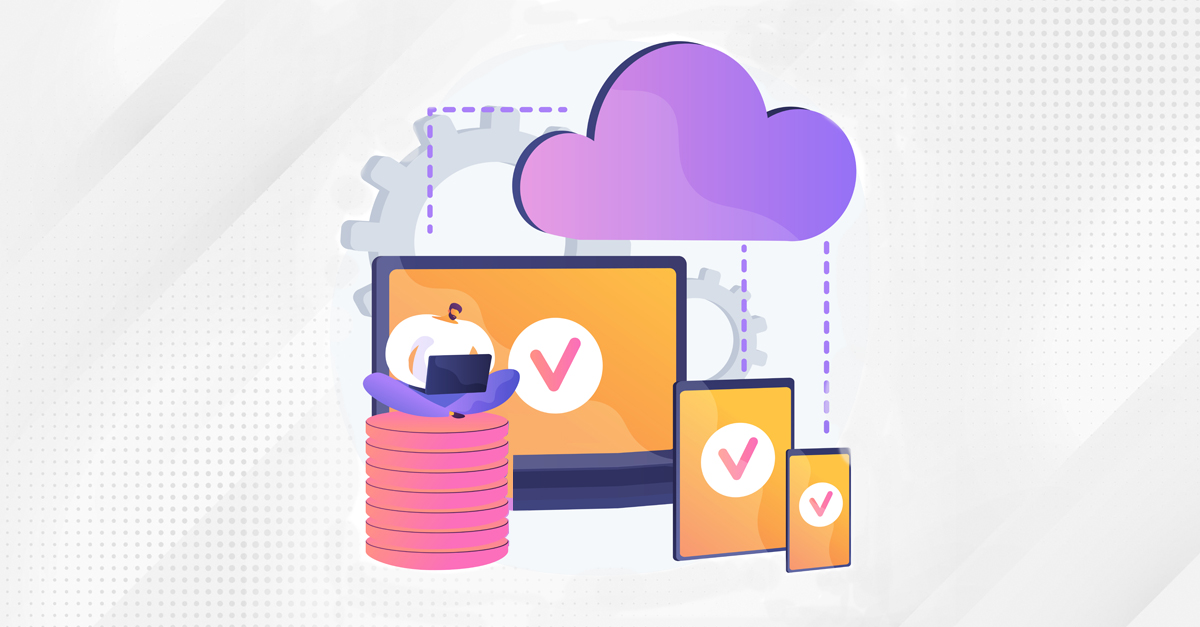 If you plan to sell products online, you need to have a strong presence on the web.
But, due to the immense competition in the eCommerce industry, establishing your ground can be a tedious task. You don't just have to compete with your next-door sellers but also with the likes of Amazon and Walmart.
That's why you must pay heed to every aspect when developing your online platform –  from your eCommerce website designs to marketing strategies, and more.
In this article, we will be discussing in detail one of the most crucial parts of launching an eCommerce business and that is hosting. Since speed and security has always been an important factor of the online world, hosting is something you can not take lightly if you want to avoid hassles later on and scale your business fast.
So, let's find out how hosting can impact the speed and safety of your website and what you need to do to run an online business successfully.
What is eCommerce Hosting?
To get your website published on the world wide web so that your customers can see it, you require a web host. The process of hosting provides you with this server where your website can reside to be accessible for people on the internet. 
There are several types of hosting and all of them provide different functions and hardware. The three main types of hosting in eCommerce are: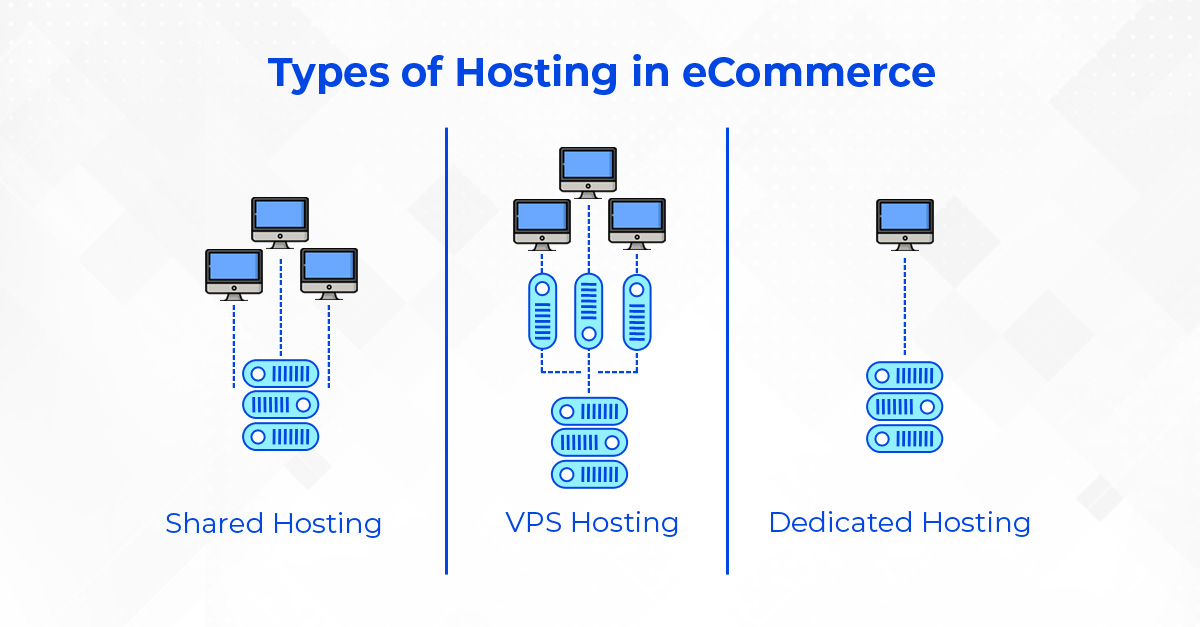 Shared hosting: With this type of hosting, you share server space with other websites and that often results in slow page speed and average website performance. It is also the cheapest option for hosting an eCommerce website.
Dedicated hosting: If you choose dedicated hosting, your website will have its own server, resulting in amazing performance and speed. But, it is an expensive option that small businesses can usually not afford. 
VPS: In this type of hosting, your website shares a server with other websites but its resources are isolated. All in all, it eliminates the shortcoming of shared hosting in a cost-effective manner. 
When you are done with selecting what type of hosting you need to purchase, one more important decision that you need to make is whether your business requires a managed or unmanaged hosting provider. Here is how these are defined in the eCommerce world:
Unmanaged hosting: When you plan to purchase unmanaged hosting, you just get an empty server to host your website. However, your team needs to take care of everything else – from server setup to configuration, and more.
Managed hosting: In this case, everything is covered. From initial setup to security, support, and everything else is managed by the team of your hosting provider. A managed hosting provider will ensure your store never experiences any downtime and always stays up and running.
Most of the businesses in the eCommerce sector, go for unmanaged hosting and set up their own team for management or hire managed eCommerce support services to have better control over the processes and resources. Hiring a Managed Support Provider will help you in many ways, resulting in saved money, time, and other resources.
4 Things to Consider Before Selecting a Hosting Provider
Your decision to choose a hosting provider for your eCommerce website should be an informed one. Here are some important things that you should focus on before you make any decision:
a) Performance
As an eCommerce retailer, your first priority should be your website speed and performance. You need to provide a website offering blazing-fast performance in order to acquire and retain customers.
According to research, 57% of consumers will leave your website right away if it takes more than three seconds to load. That's a big loss.
So, you will have to do some research before you make a decision on which hosting provider you shall select. Here are some of the qualities to look for:
Your hosting plan must have a CDN. It can improve your website load time by up to 50%, no matter where your target audience resides.

It should also include uptime and performance monitoring so that whenever your site goes down you should be notified. 

Always select a server that has enough resources for you unless you want to pay high overage fees.
b) Security
Security is one of the biggest eCommerce business challenges for retailers. Websites are being attacked daily and hackers are trying a new method every day to steal your confidential customer information.
That is the reason it is mandatory to put security in focus when choosing a hosting provider. You should go with the one that offers a secure infrastructure up-to-date with the latest security protocols and security patches. In terms of ensuring security, you must be looking for a solution that has:
PCI compliance

SSL certificates

DDoS protection
c) Pricing
Money is the bloodline for every business. 
However, oftentimes businesses tend to choose the cheapest option available when it comes to hosting, and in the long run, they end up spending more money than expected.
The cheapest options are not much secure and reliable when it comes to eCommerce website hosting. Moreover, they usually require you to buy add-ons to manage the process efficiently, which will cost you the money you saved while still not providing you an extensive list of benefits. Thus, always choose a hosting provider depending on the features you need and not based on their pricing policies.
d) Support
To deliver an amazing eCommerce experience, you will need strong, 24/7 proactive support from your hosting provider. 
Such a team will continually check your eCommerce store for any issues, and resolve them before you're even mindful of them. Just with continuous and proactive support, from an exceptionally experienced team, would you be able to securely scale your business.
Wrapping Up
Selecting a web hosting plan or provider is essential because speed, security, and support are common issues that eCommerce businesses face. Even big giants can not eliminate these issues altogether and the consequences of all these are immense. So, it is better to take an informed decision in the initial stages to avoid hassles later on.