Adobe Commerce Store Management: 5 Ways to Save Time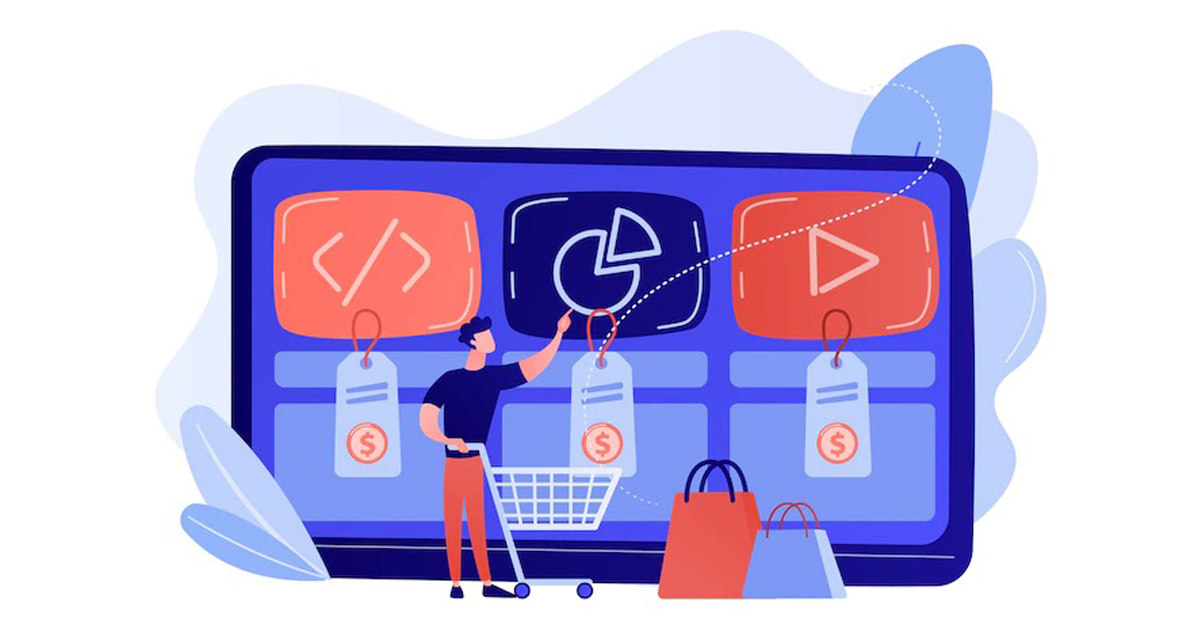 Adobe Commerce is one of the most popular eCommerce development platforms available. Its world-class features allow businesses to grow and scale their operations fast. However, it is also true that this platform can sometimes get overwhelming if not managed properly.
That's why it is mandatory to manage everything from scratch so that you do not face problems later on and save time and money. If Adobe Commerce also powers your business and you are finding ways to handle your eCommerce operations seamlessly by managing this platform efficiently, this blog is for you. So, read on!
1. Consider CRM Integration
A Customer Relationship Management tool is a tool that helps you manage interactions with your existing and potential customers. By helping you collect, monitor, and sync customer data, a Customer Relationship Management tool can help you save time while increasing customer satisfaction.
An efficient CRM tool can help you in more ways than one, for example:
You can manage all marketing, sales, and customer support activities with a single, easy-to-use CRM platform. A CRM helps you establish a workflow for several teams to follow, and you can also lessen the time you spend on manual tasks.
Using an efficient CRM tool makes keeping track of your inventory seamless, which is essential for better demand and supply planning.
It helps you with the lead qualification process to improve your conversion rate and provide a personalized experience to people planning to use your service or buy your products.
The main benefit of using a CRM tool along with your Adobe Commerce store is that it helps you save time. You can invest in informed targeting as a CRM can help you create customer segments, check customer wish lists or purchase history, and sort out all the data in a manageable format.
Check out 5 best Adobe Commerce or Magento CRM integrations here.
2. Choose and Manage Store Extensions Carefully
Adobe Commerce is mainly known for the scalability and flexibility that it provides. You can extend your Adobe Commerce store's functionality by integrating a ready-made extension or developing your own custom module. While it is easy to integrate an extension with your store, you need to do some research to choose the right one.
Also, you will need to maintain and take care of several things after integrating a module to ensure it works as desired, for example:
You may need your own layer of customization to ensure the proper working of the extension. So, make sure you think about how you use it to the fullest and do the needful.
An extension may work as you desire today, but your business needs might change tomorrow. So, instead of finding and integrating a new extension, you should keep modifying the old one as per changing business needs.
One of the important things you need to take care of is ongoing maintenance and support given by the module provider. You will never know when they will stop working or if the module will become irrelevant. That's the reality of software updates, but it should not impact your business.
The vendor may release a new extension version with bug fixes or additional features. So, you should also keep a check on this from time to time to enjoy its benefits to the fullest.
Also Read: 7 Ways to Use Artificial Intelligence for Increasing Your Adobe Commerce Store's Sales
3. Select the Right Hosting
While Adobe Commerce is a highly attractive and scalable platform, its backend work can get complex and hard to manage.
So, if you want your store to offer top-notch performance, you must choose your hosting provider as per your business needs. Also, avoid shared hosting by all means, as it can significantly slow down your store performance.
You can look for a VPS (Virtual Private Network) or dedicated server environment. The most popular hosts for Adobe Commerce are Hostinger, Bluehost, and DreamHost. But make sure you check pricing plans and other details carefully before selecting a website host.
4. Use Inventory And Order Management Software
In the eCommerce industry, you must get your products to consumers quickly once the order is placed. To make this possible, you need to make sure that your inventory has enough stock and that you have real-time information about product availability.
This will take hours of updating and tracking if you do it manually. And, if your products come from several locations, the task is more complicated than you can imagine. However, if you have an online automated system that takes these tedious tasks out of your hands, you can put your efforts elsewhere while ensuring an accurate and smooth tracking system.
You can use inventory management software (IMS) to get real-time updates about your inventory and streamline your orders. In addition, if you use an order management system with your Adobe Commerce Store, managing orders can be very easy. These software provides a centralized system that will automate tasks and streamline operations for you, leading to a profitable business and happy customers.
5. Hire Adobe Commerce Managed Services
If you plan to do Adobe Commerce store management alone, you may feel frustrated or too occupied in the long run. Thus, to help you manage everything mentioned above with utmost precision, consider hiring Adobe Commerce or Magento-managed services by Envision eCommerce.
These services aim to maintain the quality and stability of an online store so that it provides great performance and customer experience. We at Envision eCommerce provide support services for Adobe Commerce or Magento-based businesses to ensure proper working. Our team will do all the below-mentioned things for your store:
Bug diagnosis and fixes
Performance enhancements
Third-party integrations
Server monitoring and scaling
Version upgrades and security patches
Code improvements
Extension installations & configuration
And everything you will ever need to manage your operations and increase sales. So, don't wait anymore and give us a call to discuss further. We also offer flexible pricing models that you can not ignore.
Wrapping Up
There is no doubt in saying that managing an Adobe Commerce store is a tedious process. But, if you have the right people and processes by your side, running an eCommerce business can be smooth and profitable. So, what are you waiting for? Let's help you run an online store using all Adobe Commerce's benefits seamlessly!