7 Ways to Use Artificial Intelligence for Increasing Your Adobe Commerce Store's Sales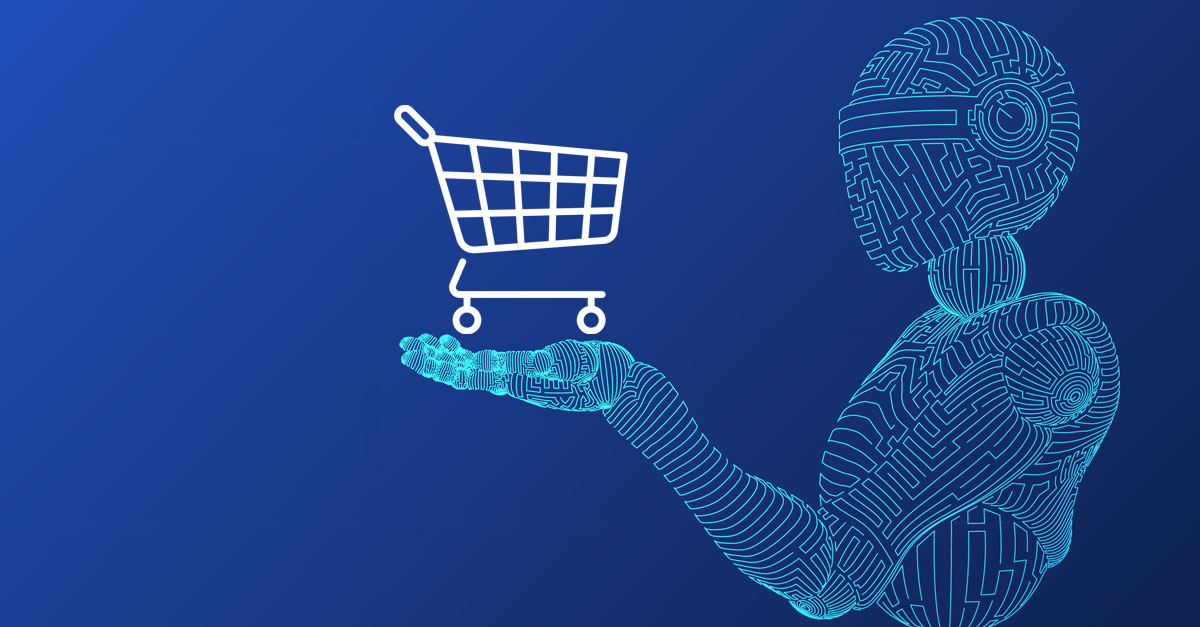 By embracing Artificial Intelligence, eCommerce businesses are thriving in the market. It is a technology that challenges the creative powers of a human being and lets businesses achieve what they thought was impossible.
With the right practices and coding techniques, AI learns faster about your consumers' behavior and helps you make better business decisions. And when it is combined with a powerful platform like Adobe Commerce, it can do wonders for your eCommerce business.
This blog lists several ways you can use AI techniques in your Magento or Adobe Commerce store to take your business to new heights. So read on!
AI in Adobe Commerce: How Can It Help Your eCommerce Business?
1. Chatbots
Chatbots are essential for the profitable working of an online store. AI chatbots use a process called NLP (Natural Language Processing) to initiate human-like conversations. Some of the benefits of AI chatbots in eCommerce are:
Lead Generation: AI chatbots can help you drive user engagement, collect data, and turn website visitors into qualified leads. It will help you filter people who are actually interested in buying your products from a pool of traffic.
Customer Support: You can set up 24/7 AI support to provide customer service to your store visitors. These AI-powered chatbots are more efficient, effective, and economical than human representatives.
Business Intelligence: Chatbots can help you build BI by collecting data and building user personas accordingly. Using those personas, you can set up highly-targeted marketing campaigns to boost sales and profits.
However, you must look for AI chatbots with all must-have features like NLP/FAQs, Payments in chat, hybrid chat platform, API Webhook, and Menu in chat. Here are some of the best examples: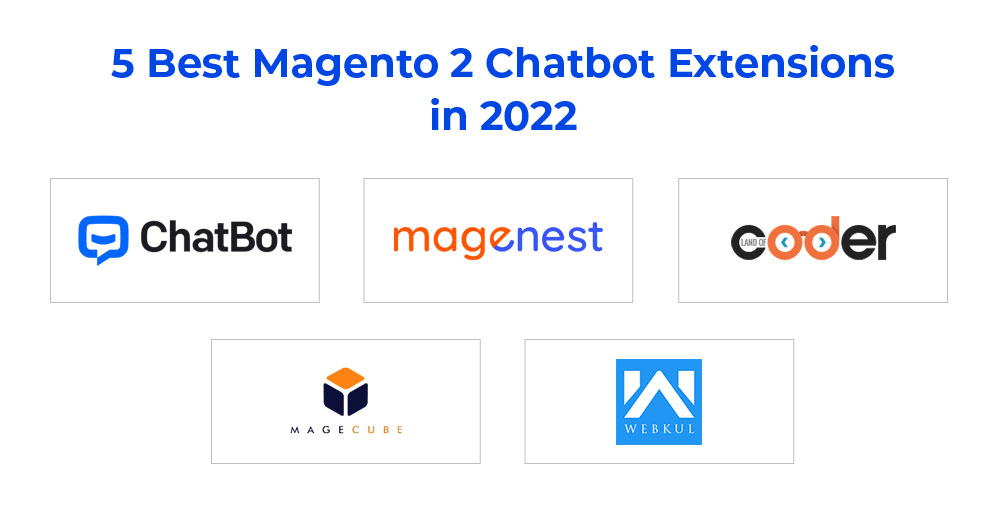 2. Product Recommendations
Recommending relevant and highly-desired products to consumers is the best way to increase your store conversions and boost sales. Thankfully, the product recommendation feature is built-in in Adobe Commerce.
It is powered by Adobe Sensei, which uses robust AI and ML algorithms to perform deep analysis of collected customer data to provide relevant suggestions to consumers. You can create, manage, and deploy product recommendations directly from the admin panel in Adobe Commerce. It allows you to:
Select from nine different intelligent recommendation types depending on several areas like item-based, shopper-based, popularity-based, similarity-based, and trending
Utilize behavioral data to make recommendations more personalized throughout the shoppers' journey
Analyze key metrics related to each recommendation to find out the results of your effort.
Also Read: Top 5 Magento Store Development Trends for 2022
3. More Accurate eCommerce Website Search
One of the most frustrating things that can happen to an eCommerce website visitor is not being able to find the desired products. This happens because the search in many eCommerce platforms is based on manual tags. As a result, customers are not able to find the product until they type its exact name.
AI can simplify and automate this process. Using NLP, it learns about consumers' behavior and categories of different words that people often use in the real world to search for products. For example, if you sell a product called "carbonated beverage" AI can help you show this product even when customers search for "soda" or any other relevant term.
It can also update product tags with relevant natural language equivalents, resulting in a seamless consumer search experience. Adobe Commerce's AI-Powered Live Search is known to help retailers improve conversion rates by around 40% by assisting them in improving the search experience.
4. Simplified and Streamlined Merchandising
Attracting consumers to your products in the competitive eCommerce market is hard. You must perfect product placement, branding, engaging copy, images, and countless innovative ways to present your products. If you do all this manually, it will consume a lot of your time and effort. Or, you will need to hire different creative teams or agencies.
That's where AI can help. It could automatically search a product database for required changes and update your site without requiring human intervention. In addition, it can even track how different images and copies perform together to display the best version and combination on your website.
Furthermore, AI can automate content creation as well. It can help you write copy material and test what goes well with your different target groups to maximize conversions and sales. While this type of automated merchandising is not available in Adobe Commerce without extensive custom development, it will surely be in the coming years.
5. Intelligent Order Fulfillment
Fulfillment is another crucial part of the eCommerce experience. Successful order fulfillment in eCommerce involves:
Finding products in the warehouse.
Loading them for transportation.
Delivering them to customers' doorsteps on time.
Now, that's not an easy task.
In addition, effective fulfillment needs managing data flows between several systems like your eCommerce platform, OMS, ERP, CRM, and others. But, thankfully, AI can make fulfillment more efficient and smarter. Along with Machine Learning, AI could analyze trends like late deliveries and optimize the fulfillment process for minimum time and effort.
Artificial Intelligence can also use climatic conditions and other data to predict fulfillment issues that may arise in the future. You can then avoid those routes, weather-affected areas, and other methods that can cause late deliveries. AI in Adobe Commerce can make fulfillment easier and more effective for eCommerce businesses.
6. Inventory Management
Inventory lies at the heart of an eCommerce business. Thus, it is crucial that you manage your inventory perfectly to deliver products on time.
Effective inventory management requires demand prediction, maintaining stocks, and proper management of products in the warehouse. AI-powered inventory management can analyze several elements according to the website's sales trend to help you make informed decisions.
AI-powered inventory management can help you:
Stock products that are in-demand
Avoid over-stocking
Avoid running out of stock
Automate restocking
This way, you can save warehouse space, spend money on required products only, and never let your customers feel disappointed because of no products available.
7. Effective Marketing
Retargeted advertising is the methodology to target consumers who have earlier shown interest in your services or products.
Artificial intelligence finds insights about those visitors and makes predictions for your marketing teams. Using this data, you can improve your ad campaigns and launch highly effective eCommerce marketing campaigns.
Wrapping Up
Adobe Commerce is the most popular eCommerce platform these days. It redefined the way retailers operate their businesses and hustle for success using intelligent features. And AI is a technology that has always been a blessing for the eCommerce industry. If you combine these two amazing things, you can achieve wonders for your eCommerce business. Contact experts at Envision eCommerce for more details.