Top 5 Magento Store Development Trends for 2022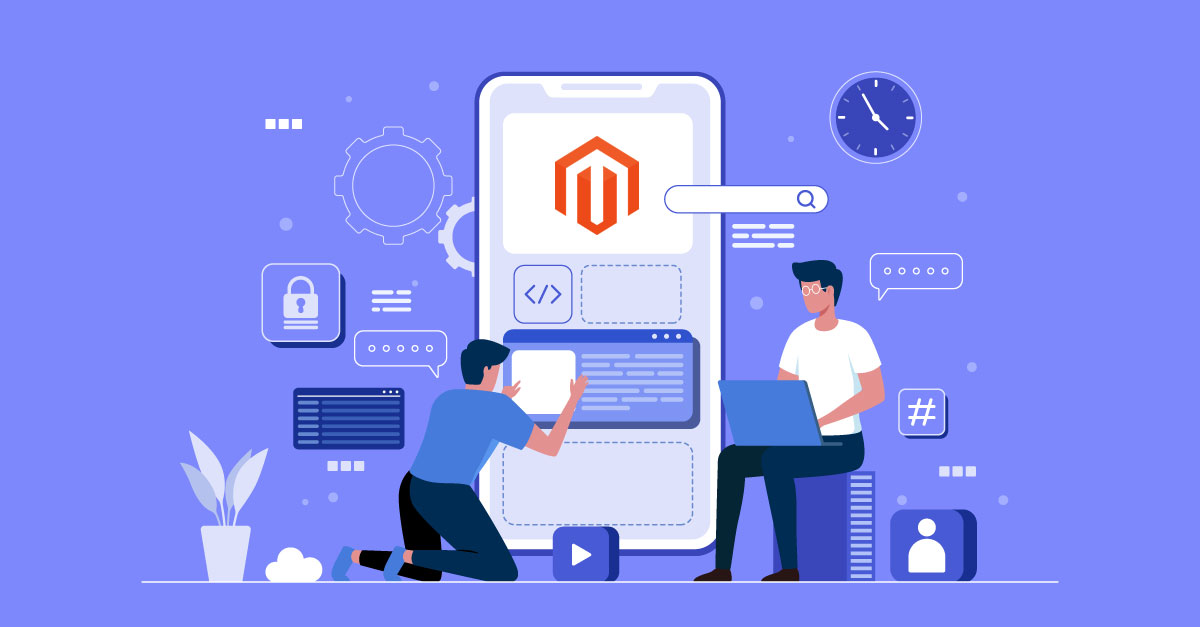 Magento is a robust eCommerce development platform that powers businesses from all industries and domains. But, because of the soaring competition in the eCommerce industry, just choosing the right platform and building a store on top of it won't help. To survive and thrive in the eCommerce domain, you must stay updated with the latest trends and technologies.
So, here we present the top five Magento Store Development Trends that can help you secure a competitive edge in the market. Read on!
Magento Store Development in 2022: 5 Trends to Keep in Mind
Magento is a robust eCommerce development platform, and when integrated with the latest trends and technologies, it can help you easily win any market. So, let's put some spotlight on top Magento development trends and technologies for 2022 and years beyond.
1. Artificial Intelligence
Magento is a robust eCommerce development platform having several AI extensions to help you optimize your store performance. Here are some of the features of Artificial Intelligence for Magento stores that are already in trend among businesses:
Product Recommendations:

Personalization lies at the heart of an eCommerce business. Magento allows retailers to provide relevant product recommendations to consumers using AI to boost customer engagement, conversions, and sales.

Inventory Management:

Magento extensions powered by AI can help businesses streamline inventory management while increasing efficiency. Inventory management processes powered by AI can help you anticipate changes in product demand to plan accordingly.

Marketing:

If you market your Magento store using AI, it can help you collect data from several touchpoints to provide better insights into consumers' preferences and desires so that you can serve them in a more personalized manner and grow sales.
In addition, you can also use AI in Magento Store Development to prevent frauds and scams, provide customer service 24/7 using Chatbots, and improve your website search experience. AI will change the eCommerce game in the coming future, with more than 90% of eCommerce businesses using it to stay profitable. Here are some AI extensions that you can integrate to use this trend to the fullest: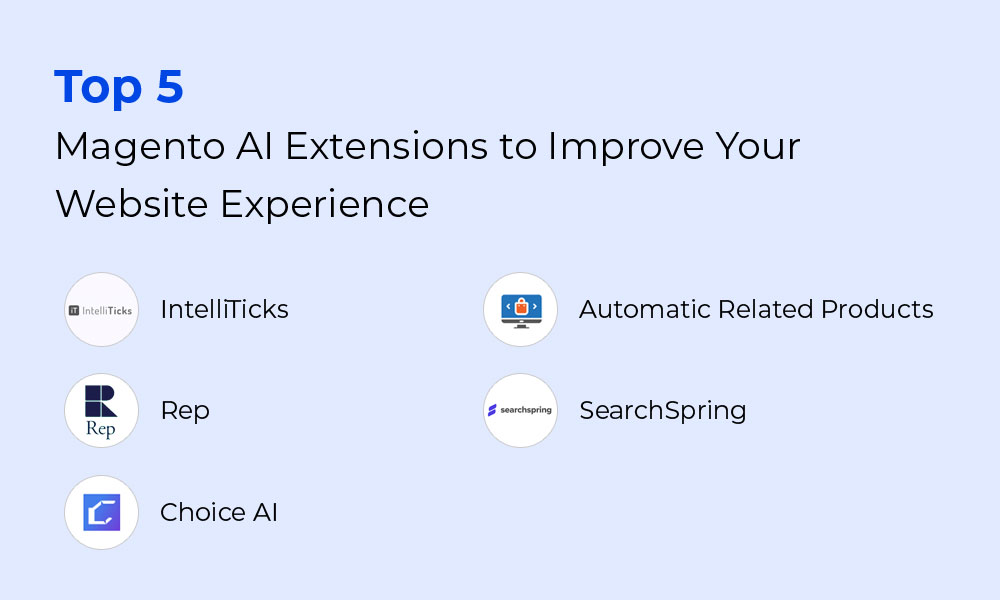 2. Push Notifications
It would be wrong to say that push notifications is a new trend in the eCommerce industry. However, this strategy will surely stay in trend for the coming years. eCommerce consumers respond favorably to push notifications and they can help retailers improve engagement, conversions, and sales.
According to a report by Accenage, 68% of consumers turn on push notifications. Thus, it is a perfect medium for retailers to reach out to their potential and existing consumers.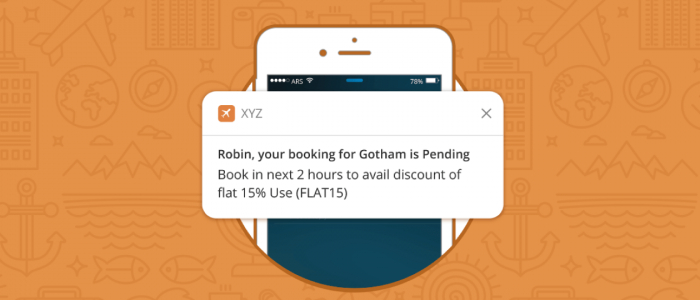 Here is how push notifications can help eCommerce brands and why this technology will stay in trend for years to come:
In 2021, push notifications generated 171% more orders as compared to 2020

Push marketing can help brands retain lost revenue by retargeting consumers

You can build powerful loyalty programs using push messages

It can help you boost brand exposure and sales
Moreover, developing an effective push-notification strategy is not rocket science, and the results will be very fruitful. So, if you plan to use this amazing technique to market and grow your brand, it is time to act and Hire eCommerce Marketing Experts.
3. Live Streaming
In eCommerce, Live Streaming is a way to replicate an offline store's shopping experience digitally. It is another Magento store development trend that is expected to go mainstream in the coming years. With live streaming, consumers can get demos of services or products they plan to buy. It also helps retailers provide an answer to customers' queries instantly so that they can make purchase decisions fast and efficiently.
According to reports, 85% of brands use videos as a marketing tool, and 85% of marketers say that videos helped them increase sales. If you also want to leverage this trend to the fullest to market your Magento store, you can utilize Facebook Livestream for Magento 2 to show live FB videos directly on your website. Your customers will be able to interact with your brand in real-time and buy products immediately during the Livestream.
To know more about how live video streaming can help retailers increase sales, check out this blog on Shoppable Video and how they can be used in eCommerce.
4. Voice Search
Voice Search is indeed the future of eCommerce. As an eCommerce brand owner, it is something you can not afford to miss out and here are some of the reasons why:
135.6 Million consumers in the USA use the voice search feature – that's 40.2% of all internet users in the USA 

71% of customers like to search queries by voice rather than typing

Voice search will grow to reach more than $80 billion per year by 2023.
Source: Oberlo
Considering the above-mentioned statistics, if you are also considering integrating voice search features in your website, it will be very beneficial for you. This feature is now incorporated in Ajax Search for Magento to help keep your store updated as per Magento Development Trends for 2022.
5. Social Selling
Social media platforms like Facebook, Instagram, LinkedIn, and so on have arisen as the favorite of retailers when it comes to promoting eCommerce products. As a result, social selling is presently the most popular trend in the field of eCommerce that organizations are using to improve conversions and sales. These platforms boast an enormous user base and can help you spread the word about your products and services in various ways, resulting in quick sales and more revenue.
You can create different marketing campaigns to promote on social media. Or, you can add social media buttons to your store to permit purchasers to share your products with their friends or family. Social media integration is one of the must-have features for Magento web development as it can help your business in more ways than one.
Wrapping Up
If you want to get success in the eCommerce world, you need to think several years ahead for Magento technologies. The competition is immense in the online world, and it is only these emerging trends that can help you save your business. To get help, contact experts at Envision eCommerce for top-notch Magento store development services.