Shoppable Videos: How Retailers Can Make Most Out of This Trend?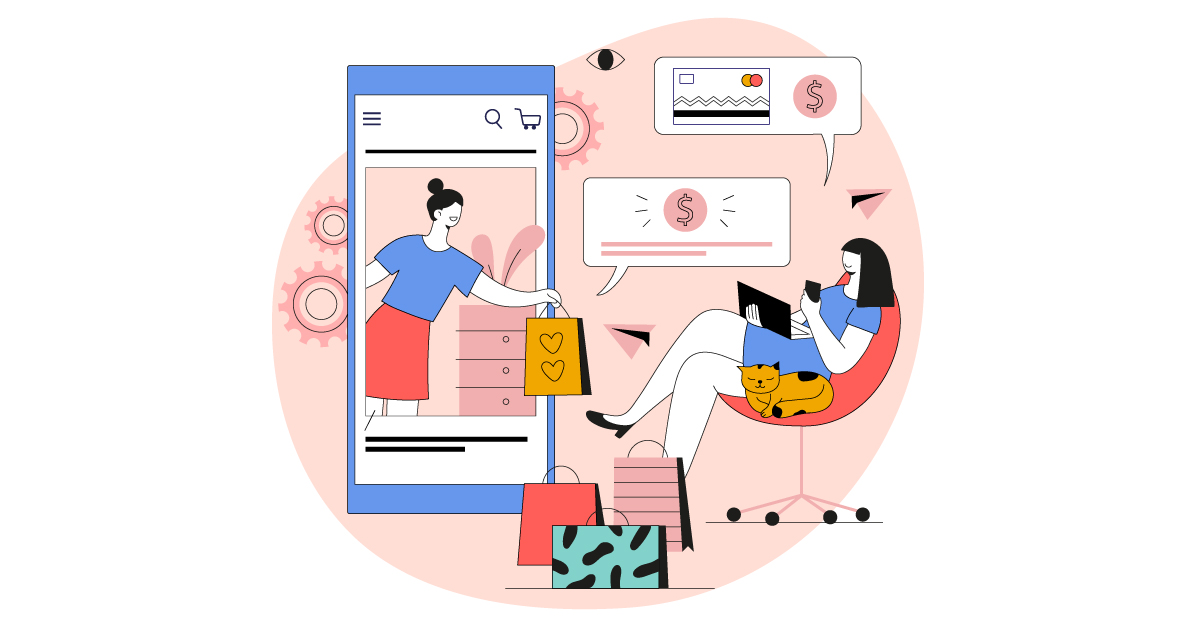 The year 2022 is around the corner and it is the era of multimedia marketing. Gone are the days when consumers felt attracted towards a product after seeing a high-definition image or few advertisements on TVs. Now is the modern era of streaming sites that made videos shoppable.
From Instagram to brand new ideas in the form of apps like NTWRK, every modern business is promoting shoppable videos and it should be alarming for eCommerce Retailers.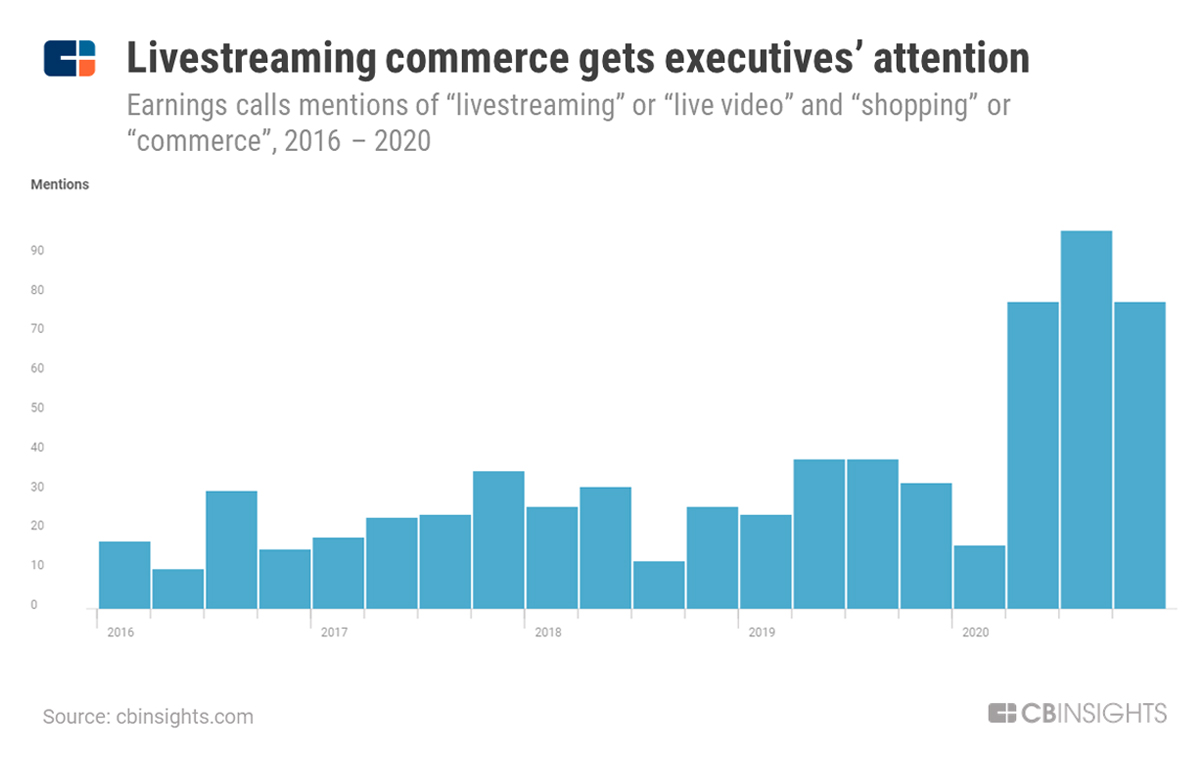 These trends are giving consumers a new way to shop and they will become habitual in no time owing to the convenience it provides. Thus, if you run an eCommerce business, pay attention to the detail and consider leveraging shopping videos to stay prepared for the future.
In this article, we will talk about what exactly are shoppable videos and how eCommerce Retailers use this trend. So, let's get started.
What are Shoppable Videos: A Growth Engine for eCommerce
A shoppable video is a form of online content that lets customers buy the products directly while watching a video in real-time. These videos provide endless chances to eCommerce brands to increase sales if used in the right manner. 
With the popularity of videos already rising on Social Media, 72% of buyers favor finding a product using videos as compared to text or voice, according to Forbes. eCommerce marketing experts need to focus on this trend because of the convincing and attention-grabbing nature of videos that compel consumers to make a purchase.
The leaders of the eCommerce industry like Amazon are already utilizing this trend, for example, Amazon live is a platform that uses funny, engaging videos, and combines them with online shopping by using features like live promotion and interaction for boosting sales.
There is no doubt that shoppable video can expedite the sales of a Retail eCommerce brand due to the many benefits this form of content provides for retailers. It is forecasted to generate almost 20% of China's total eCommerce sales by the year 2022, as per a report by CNBC. The trend is also gaining traction in North America fast with Amazon Live leading the way. Here are some of the benefits of Shoppable Videos for eCommerce brands:
Increased Sales: eCommerce is all about being creative for catching the attention of consumers. Recently, Land Rover, a famous automotive company, used Shoppable video for showing the exteriors of their products clearly to consumers.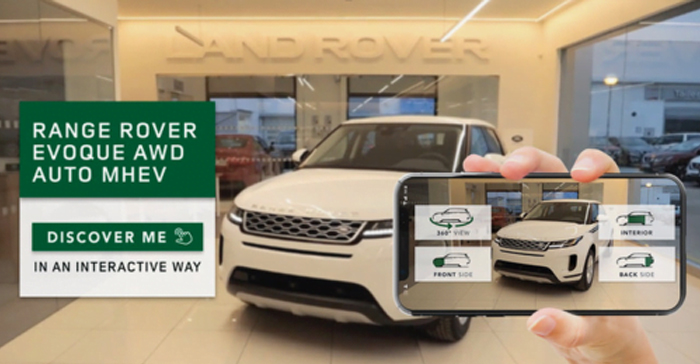 It helped their potential buyers analyze the vehicles in just 2 minutes and increased their sales by many folds. That's a good example of how shoppable videos can increase the interest of users and boost sales.
Effective Marketing: Shoppable videos are a perfect marketing tool that helps boost branding and customer engagement. For example, Ted Baker, a London-based clothing brand, invested in a short film that included their collection and allowed people to shop directly from the video by just clicking on the product they are liking.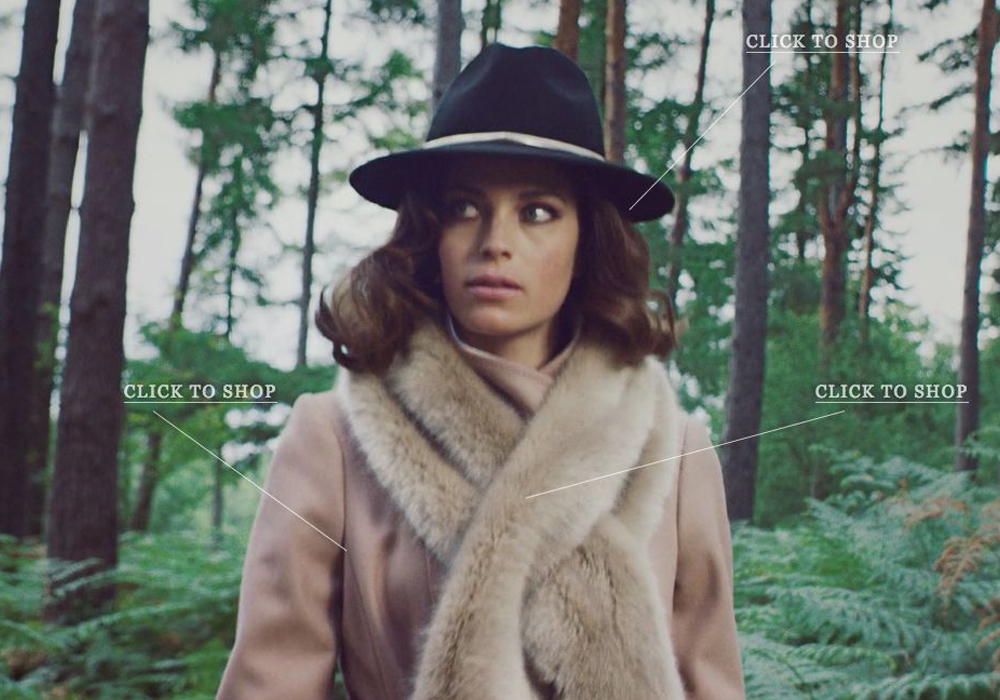 Shoppable videos boost engagement by providing content that interests consumers and proves to be a successful marketing tool for brands.
Improved Personalization: eCommerce personalization is a powerful weapon for brands. It is one of the best ways for brands to interact with their target audience and shoppable videos can take personalization to the next level.
They provide consumers more control over which element they would like to interact with the most. People watching videos can click on any product to know more about it and they can also choose which part of the video they like the most.
Shoppable Videos is a great feature of eCommerce Solutions for Retail Resellers. Now that we know several benefits of Shoppable Videos, let's find out how eCommerce brands can use this ultimate sales magnet.
How Can eCommerce Businesses Use Shoppable Videos?
Here are some tips and tricks that will help brands create profitable shoppable videos:
Use specific landing pages: You must host your shoppable videos on particular landing pages. This should be the first page on which your target audience lands before going to the checkout page. Also, do not forget to include all the product essentials like description, price, and images in the clearest and most concise way.
Make things clear: When you add a shoppable video to any of your sales channels, let your audience know that they can interact. Include a message at the start of the video clarifying that this video is interactive. You can use voiceover or have a representative talk directly to your audience.
Utilize the first few shots well: It is mandatory to give a shoppable link at the start of the video to show your consumers what you are offering at the start of the video. Plus, when you plan your viewers to engage, run the shots a bit longer.
Do not overload elements: When creating videos, do not overload shoppable elements. Remember, less is more. If you overcrowd products, it will confuse your customers and they won't be able to focus on your main products.
Use complementary items together: To increase the average order value using shoppable videos, you should consider using complementary items together. Or, if your store sells just one product, try collaborating with other brands to encourage multiple purchases.
Leverage storytelling: The key to reaching the hearts of your customers is interesting content. So, utilize your time to craft an amazing story that interests customers and engages them as time passes.
Deliver value: If you provide value to your customers with the help of shoppable videos, it will be a win-win. For example, Sephora, a well-known make-up brand, creates many "how-to" shoppable videos that deliver value for consumers and drive revenue for the brand.
Use clear CTAs: Call to action are crucial to fulfilling your purpose behind investing in shoppable videos. Thus, make them stand out by including items that draw the attention of customers.
Wrapping Up
Just like industry-leading brands, for example, Sephora, Ted Baker, and Amazon Live, you too can use Shoppable Videos to increase your sales in the Billion-Dollar Retail Industry by driving customer engagement. Remember, you do not require big budgets to create content that converts. 
All you need is an idea and a team of experts to craft a video. To know more about how you can utilize shoppable videos along with your existing marketing strategy, get in touch with our eCommerce marketing experts and take your business to new heights.

Download Blog