5 Do's and Don'ts of Holiday eCommerce Marketing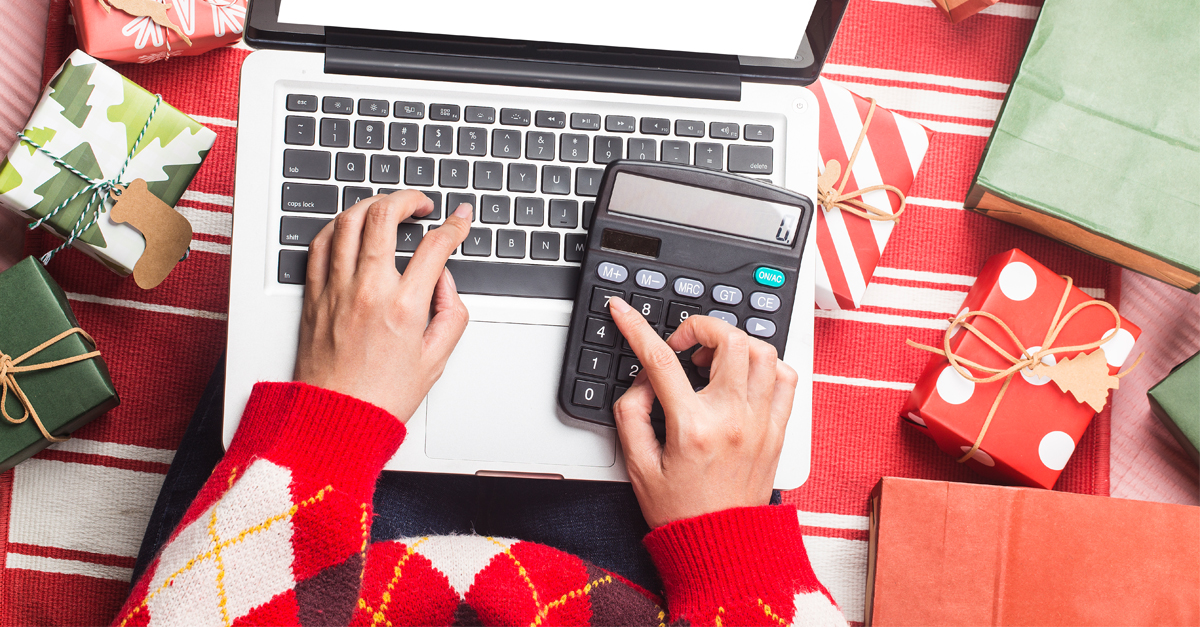 The holiday season is around the corner and eCommerce business owners and marketers are doing everything possible to attract website visitors and turn them into loyal customers. According to reports, 30% of all retail sales occur between Black Friday and Christmas.
So, it is obvious that you need a Holiday eCommerce Marketing Strategy to attract buyers and provide them with an experience that they love. The great news is: small things can make a big difference and you do not need to spend a fortune in order to market your products.
If you use the right strategy, you can make maximum profits by just planning ahead of time and targeting the right consumers. This article lists five do's and don'ts to help you create effective holiday marketing campaigns and avoid mistakes.
So, read on and make the most out of Holiday Season 2021.
Holiday eCommerce Marketing: What You Should Do?
1. Create Quality Content
Content is king. If you are from a marketing background, you must have heard this phrase before. It works in eCommerce as well. You can streamline your buyers' journey by creating quality content that helps them move forward towards purchase. It will help you keep your users hooked and will also build brand authority. But, make sure you only deliver quality content that helps customers make a decision.
For example, if you are selling holiday decorative items, provide customers with an in-depth comparison guide and list reasons why the items you are selling are better than the others.
2. Increase Visibility
No matter how great Holiday Marketing Campaigns you create, if they are not visible where your potential customers hang out, they won't provide any value. Thus, research on channels your target audience use and launch your campaigns on every channel suitable for your business to get maximum visibility.
Some of the famous eCommerce brands like Amazon, Sephora, and others do not leave any channel for targeting their consumers and make billions of dollars in sales every holiday season. From Emails to Facebook to Instagram, make sure you are visible to your target audience everywhere. But, that doesn't mean you should be marketing on Linkedin even if you are selling home decorative items. Search about the platform and its audience and target it accordingly.
3. Provide Deals and Discounts
Thanksgiving, Black Friday, Cyber Monday, and Christmas are the four biggest online shopping days of the year. Hence, retailers do everything possible to attract buyers during this time and you should too!
Online buyers do not just like discounts during these days but they expect them and give preference to websites that provide heavy discounts. But, that doesn't mean you should offer massive discounts that raise doubts about the quality of your products. Try to set what works best for your business and the type of discounts you would like to offer.
4. Harness the Power of Data
The expectations of consumers are sky-high during the festive season. So, they won't just purchase because you are offering a search bar on your website or have a presence on social media. Go the extra mile and provide them with a personalized experience using the power of data. Use the data you have collected over years and craft offers that your customers would love. Targeted and personalized proposals can help you increase sales by up to 47%.
5. Use Email Marketing
Email marketing is surely one of the most effective ways to generate leads during the holiday season. According to data, 75% of customers search for discounts on products they want to buy in their inbox. But, more than discounts, you need to focus on engagement. It is crucial to provide discounts on the right items to the right people and at the right time.
That is what email marketing is all about. Start with segmenting your email list and delivering customized emails. For example, if you sell clothes and accessories, segment customers into "shopping for clothes" and "shopping for accessories" based on their buying history and preferences. This will introduce personalization to your email marketing campaigns and you will be able to send the right offers to the right people.
Holiday eCommerce Marketing: What You Should Avoid?
1. Bad Mobile Experiences
According to a Holiday Shopping Survey by AdColony, 82% of consumers purchased gift items on mobile devices. So, having a bad mobile experience is a big "No" during the holiday season. Several big brands like H&M, Amazon, and Sephora are spending millions to cater to the mobile community by developing feature-rich mobile apps. While you can not develop mobile apps if you are on a tight budget, consider optimizing your website for mobile. Or, you can also build a progressive web app.
2. Focusing Too Much on Attracting New Leads
During the festive season, several brands try to acquire as many new customers as possible and they forget to retain the old ones. However, the reality is that converting top-of-the-funnel customers is expensive and difficult during this time of the year.
You will need to spend too much time educating these new leads about your brand and products. On the other hand, it is much easier to convert old customers since you already know a lot about them through email lists, website visits, or social channels.
3. Low Inventory Levels
Do not forget that you will be giving your customers a chance to buy your products at discounts during the holiday season. So, lowering sales due to low inventory levels would be the last thing you will want to happen.
Thus, anticipate demand based on previous orders and try to arrange stock accordingly. Don't frustrate your customers by not delivering a heavily advertised product on time.
4. Poor Customer Service
While it is not possible to answer every one of your customers' queries in person, try not to leave them wondering what could be the solution. There are several ways to provide support to customers and you should use them instead of solely relying on your customer support executives.
For example, you can create a FAQ page that has answers to all common queries or integrate a live chat feature to save time. You can plan to integrate a Chatbot that answers common questions of your customers when your team is offline or unavailable.
5. Long Checkout Process
If the checkout process on your website is not optimized, you will be putting all your efforts in the trash. No matter how much you invest in marketing campaigns, if customers are having a hard-time completing purchases, you will not benefit in any way.
So, make sure you have a seamless checkout process with minimum friction. Consider adding additional payment options or provide a guest checkout option to remove friction.
Wrapping Up
Whether you are planning to set up a killer holiday marketing campaign or you are just looking for ways to boost it, the above-mentioned tips and mistakes would help you make an informed decision. If you want further help to maximize your eCommerce sales in the holiday season of 2021, we can help you by providing breakneck eCommerce marketing services.