How to Improve Customer LTV in eCommerce: 5 Simple Ways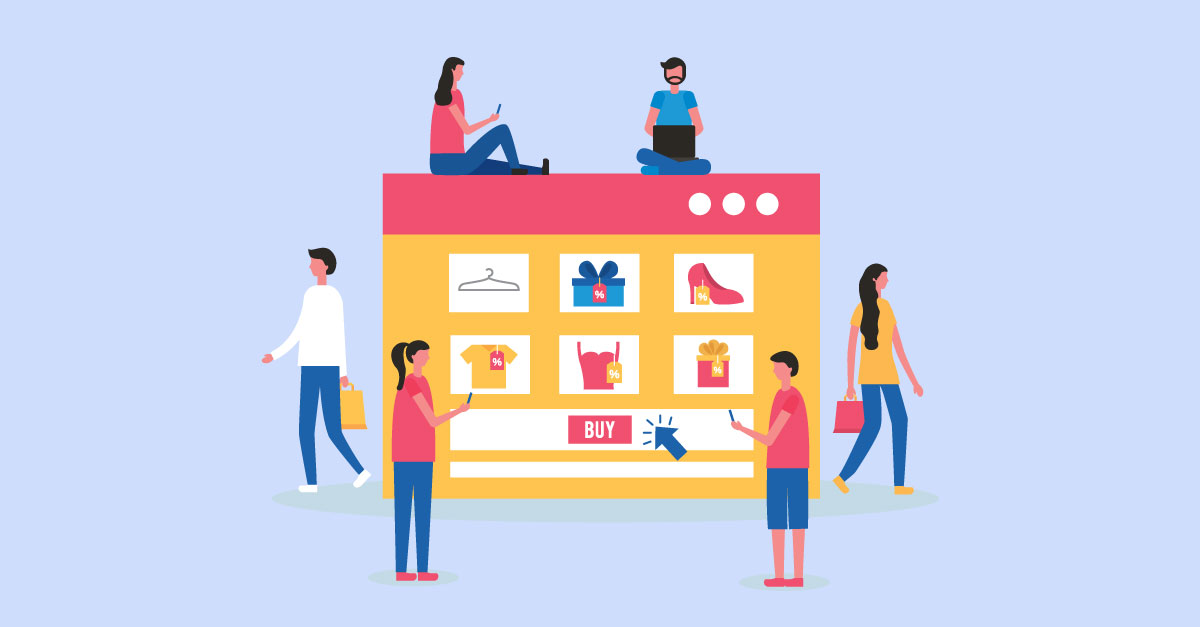 Most of the customers visit your online store only once. Think about that again.
All the efforts and money you put into marketing your services or products provide you with a customer visiting your store just once. That's horrible! 
Also, according to Forbes, attracting a new customer can cost you five times more than you would spend on retaining one. So, what's better? No doubt you need to invest in both strategies to grow in the eCommerce industry, but you can adjust the ratio depending on your preferences and strategy.
Instead of putting more money and energy into attracting new customers, you can improve your bottom line by increasing your customer lifetime value. This blog will talk about how you can do that. So, let's get started.
What Is Customer Lifetime Value?
Basically, Customer Lifetime Value or CLV is the value that a customer brings to your business during their entire relationship with your brand. If your company has a high CLV, it generates more revenue from each customer. 
It also means you can spend more on acquiring new customers and retaining the old ones because each customer adds value to your business.

How to Boost the Customer Lifetime Value of Your Business?
Not all businesses have the same target audience. Thus, you need to adopt different strategies to entice different groups of your target audience. Here are some of the examples you can learn from:
1. Segment Consumer Based on Purchase Behavior
Every customer is different. Thus, how they will interact with your brand will be different too. Also, different things will inspire them to complete a purchase. Therefore, all eCommerce businesses need to segment their consumers into different groups from day one.
You can do this by using an eCommerce analytic platform that provides you access to all your marketing and sales data on one easy-to-use dashboard. Depending on customer purchase behavior and other collected data, your marketing tool should be able to help you create customer segments.
Here are some of the top customer segmentation tools for online sellers: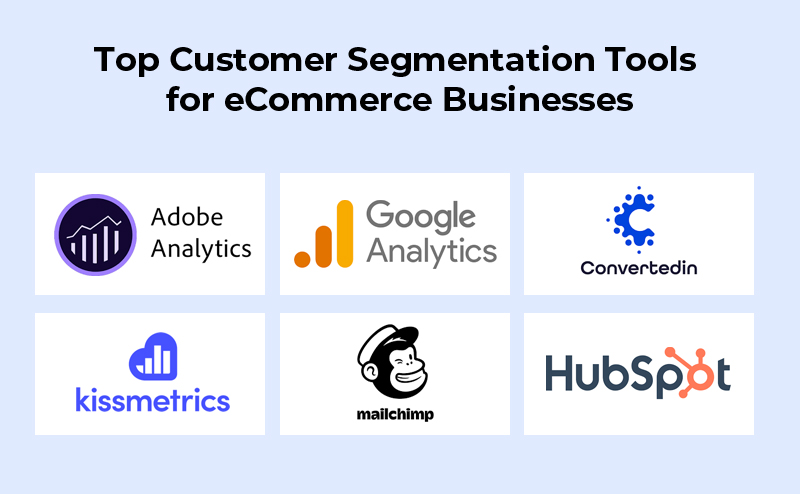 You can make different segments of customers, for example, first-time shoppers, big spenders, discount shoppers, repeat shoppers, cart abandoners, full-price customers, high AOV customers, and VIP and loyal customers.
By segmenting customers into different groups, you can market your products and services more effectively, automatically increasing customer lifetime value.
Also Read: 5 Omnichannel Marketing Strategies For Ecommerce Brands
2. Utilize a Subscription Model
There are several products from different categories that customers buy repeatedly. If your business offers such products, there is nothing that can help you more than launching a subscription model. It can increase your customer lifetime value by many folds, and it will also ensure recurring revenue for your business.
Furthermore, you can cross-sell and up-sell as well in the subscription model by introducing new services or products to your consumers. The more interesting products they see, the more likely they will return and shop more from your online store.
If these products start becoming a part of their regular life, it is a win-win. Some of the eCommerce brands, like Huel, also provide additional discounts on products for customers who opt for the subscription model.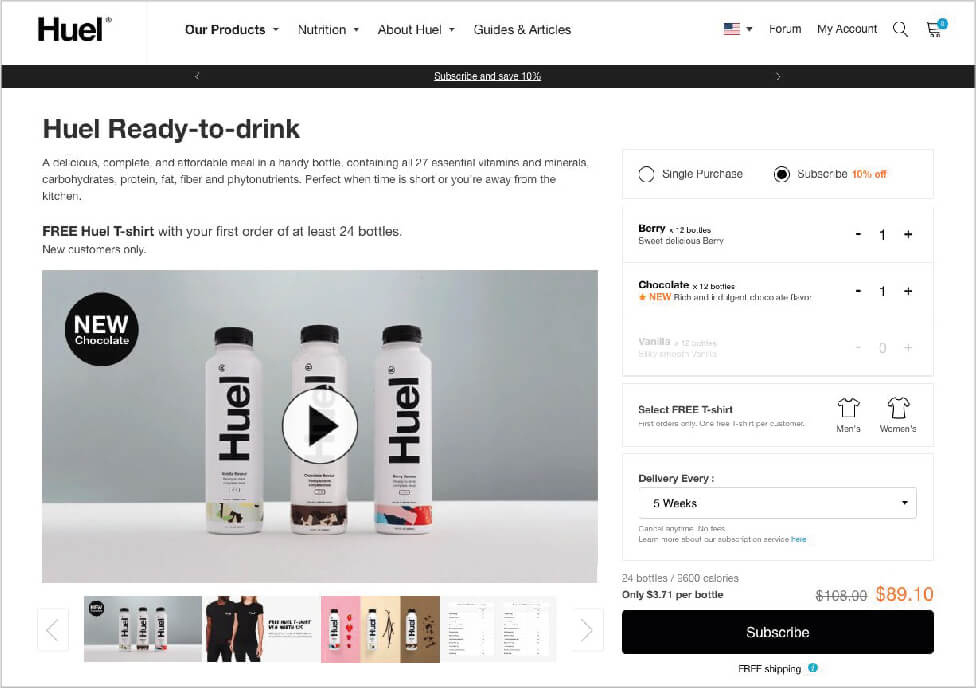 3. Invest in Customer Loyalty Programs
Have you ever thought about what makes you stick to a brand? That's your loyalty towards your favorite brand. However, that loyalty comes if you continuously get value from every brand interaction.
By setting up effective customer loyalty programs, you will entice purchases to stay hooked with your business for longer. You provide them rewards they can claim during their next interaction with your brand and give them a reason to return. Many eCommerce brands are doing this, but one of the best examples is Sephora.
Here is how the brand attracts customers to join their insider program for their own benefits: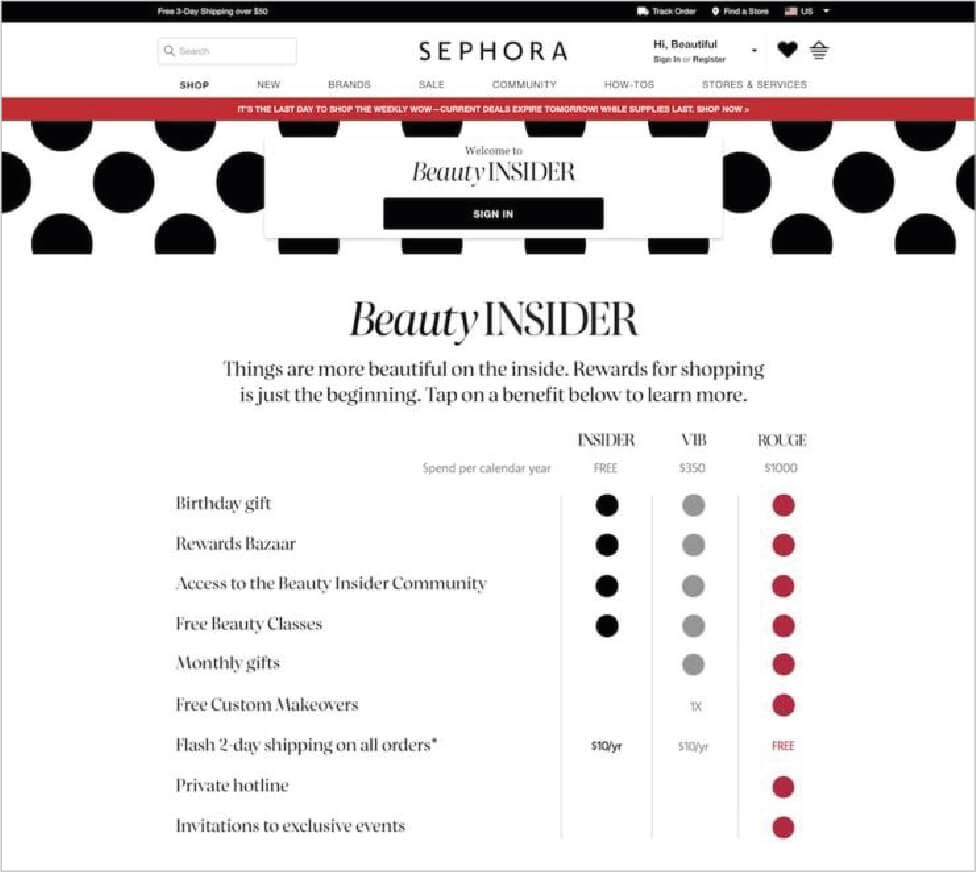 The leaders at Sephora believe that their goal is to create a well-rounded and multi-faceted program to serve the changing needs of consumers. In one of the interviews, the brand's VP said that they know their customers' priorities are to save money and get access to more products, and providing them the same is the brand's biggest goal.
4. Develop Effective Cross-Selling and Upselling Strategies
Another effective way to increase customer LTV is by selling more. The only goal here is to provide better solutions to your purchasers and increase their Average Order Value or shopping frequency.
You can do this by showing personalized product recommendations on your eCommerce store. This will increase dwell time by compelling your customers to explore more products. Also, by providing consumers with relevant suggestions, you will always leave your customers wanting more from your brand. So, they will keep coming back repeatedly, and your chances of conversions will increase every time.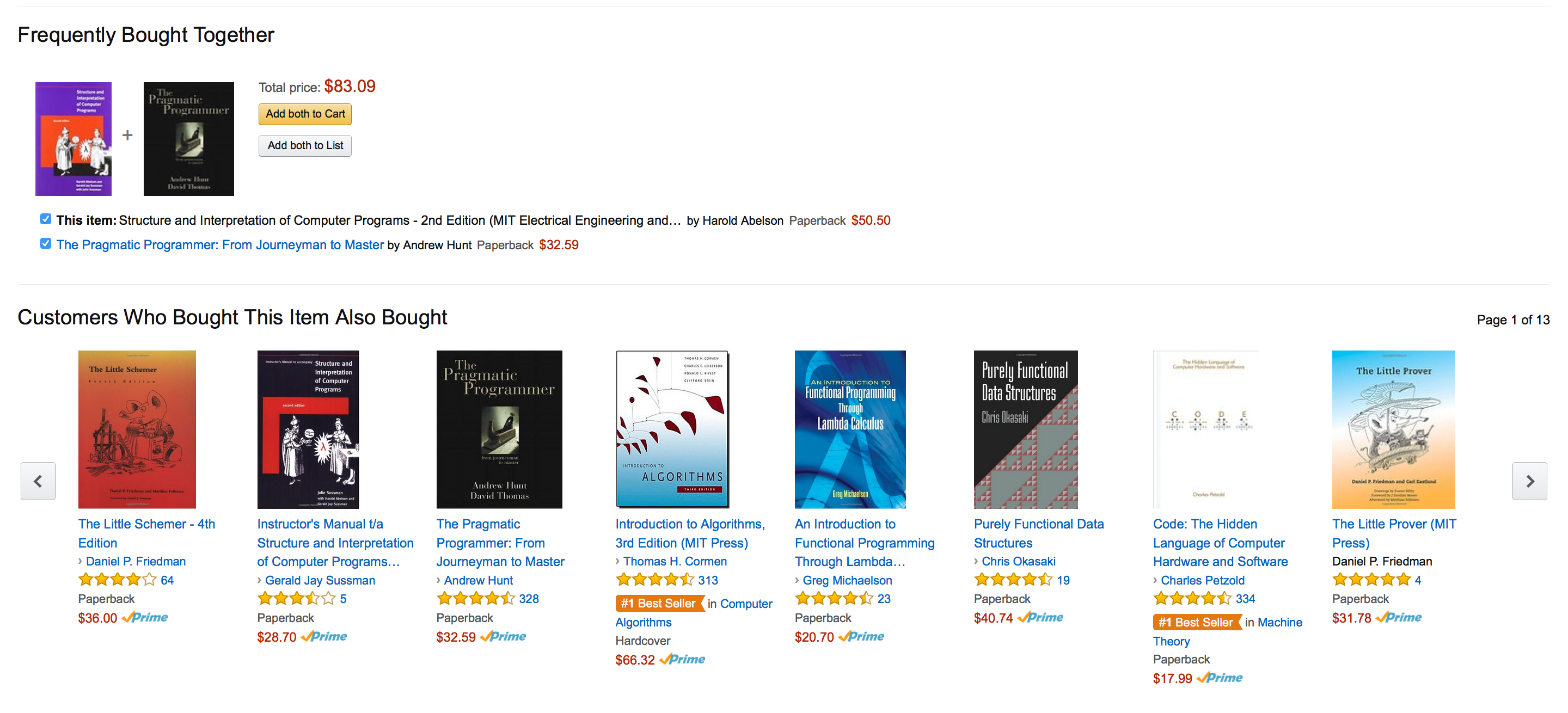 Similarly, once a consumer completes a purchase, you can also email them to introduce complementary products. The idea is to let them know that you care about your consumers' preferences and their choices.
5. Ask for Feedback. Show Them You Care.
A lot of eCommerce brands focus on getting the purchase done. After that, they forget who their consumers are. However, to turn your eCommerce business into a brand and increase customer lifetime value, your work doesn't end after the purchase. It is time to make new strategies to bring consumers back. Thus, start caring about things like:
Did consumers like your products?
Did it add value to their life?
How was their purchase experience?
What was going on in their mind when making the purchase?
What factors restricted them initially?
Are they satisfied with the overall experience now?
It will help you know your consumers better and provide them with a frictionless experience, resulting in increased conversions and customer LTV.
Wrapping Up
The ease with which you can launch an eCommerce business today has prompted many brands to explore online channels. As a result, options for consumers are increasing, and so is your competition. 
Regardless of how great CX your online store provides, customers are always likely to explore more options available to them. And, you can not blame them for wanting to check out your competitors. Everyone is in search of the best deal!
However, can you do something to have them returned to you? Indeed. Follow all the above-mentioned strategies and make your brand experience as seamless as possible. Getting new customers while retaining the old ones is the only thing that can take you ahead in the eCommerce industry.