Get your Magento 1 Store Upgraded to Magento 2 with Envision Ecommerce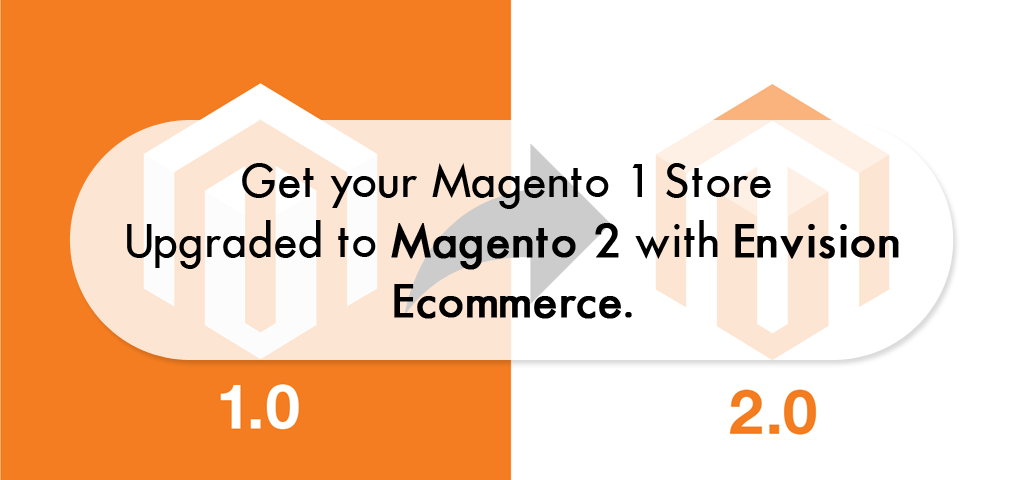 It will be exactly one year tomorrow, 17th November 2016 when Magento 2 was Officially Launched. Since then the Magento Certified Team at Envision Ecommerce has been aggressively working on to drill every aspect of Magento 2. We have been publishing a series of "How to Magento 2" related to many aspects to share our learning with the community and help Magento 2 grow in our own way.
In our zeal to explore more around Magento 2, we took up the challenge of Upgrading Magento 1 to Magento 2. We have been successful with our efforts. Upgrading or migrating to Magento 2.x is not an easy task. It requires the upgrade for several extensions that you are currently using now and an in-depth technical Magento knowledge. That's why Envision Ecommerce offers the safest & fastest migrate/upgrade services to get your Magento store ahead of its current Magento 1.x version. Our certified Magento developers are capable of completing a full migration without any loss of data and downtime.
Feel free to place a request for your Magento migration or update work, we would be glad to help you out. Our team will help you with the best solutions and approach to move to a better platform. Our working time zone is based on India GMT+5:30 and our office operates from Monday to Friday. You can also get in touch with us for a free consultation.
Have Questions regarding Migration of Magento 1 to Magento 2 upgrade, Ask Us. Please mail us at [email protected] or visit: https://envisionecommerce.com/category/ecommerce/envision-store/
Download Blog