Why Hire Magento Support Services (5+ Best Practices to Follow)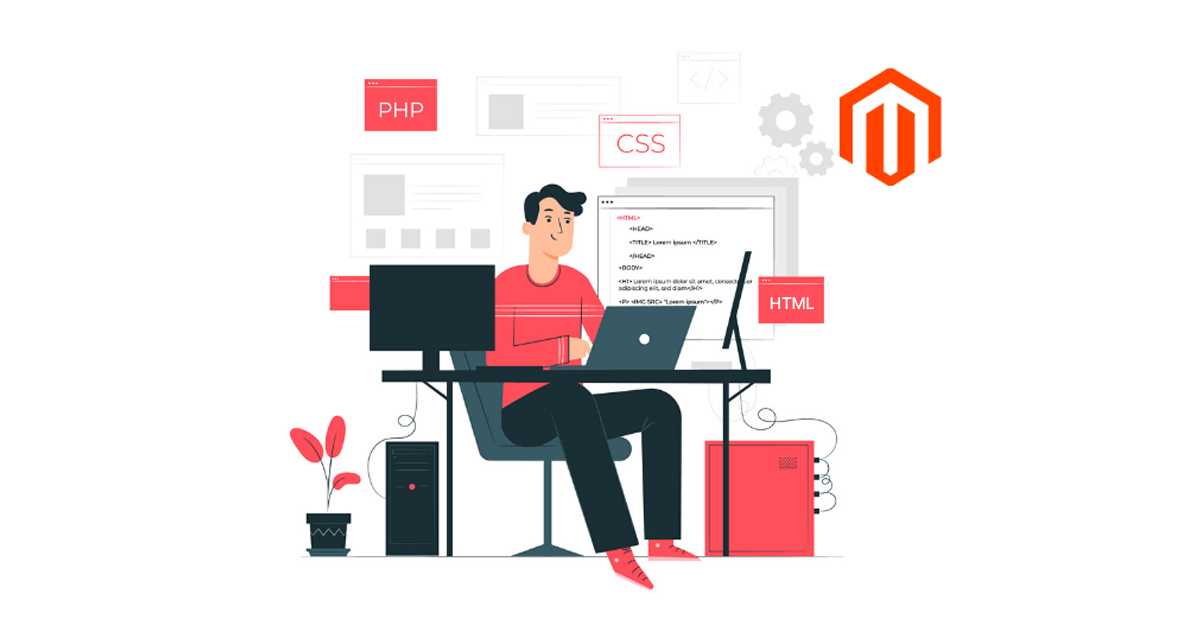 Magento is a powerful, highly customizable, feature-rich, but complex eCommerce development platform. If you own an Adobe Commerce or Magento store, you will need reliable Magento Maintenance and Support Services to keep it up and running 24/7. Without these services, it is impossible to improve your ROI with time.
But why is that so?
No matter how powerful Magento is, it is also susceptible to errors over time. In addition, when customers face any problem while using your online store, it hampers their experience, and they might leave your store right away. Consequently, you will face a loss of consumer trust and business.
Furthermore, if you leave these issues untreated for some time, the business loss will increase. That's just one example. There are several things that can happen to your store over the course of time if you do not maintain it properly.
For that reason, it is always advisable to Hire Magento Support Services to implement regular maintenance and security measures. This blog will see what those measures are and why hiring Magento maintenance services is crucial for your business. So, let's get started.
7 Best Practices to Follow for Magento Store Maintenance
If you invest in maintaining your Magento store regularly, you will not just see higher ROI but a considerable increase in conversions, customer loyalty, and other metrics. Here are some of the best practices you shall follow:
Always Use the Latest Version of Magento
Because Magento is a popular eCommerce platform powering thousands of eCommerce websites around the globe, the team behind it keeps upgrading it for better features and functionalities. Therefore, to utilize this platform to the fullest, you must always use the latest version of Magento.
There are immense benefits of this best practice, including:
Speed, performance, and caching improve significantly

Functional fixes & code enhancements

You get to access new features

Improved store security
The Magento team keeps announcing upgrades quite often. Generally, there is a minor upgrade after every two months and a major upgrade almost every quarter.
But, for these upgrades to positively affect your site's overall performance, you need to install them carefully. If you hire Magento maintenance and support services, your partners will take care of these upgrades, and you will not face any issues.
Also Read: All You Need to Know About eCommerce Replatforming
Select a Reliable Hosting Provider
You must select the right hosting plan and provider to keep your Magento store running smoothly. Ensure that the Magento Hosting Provider you hire works according to industry standards.
Also, choose the type of Magento hosting according to the system requirements, traffic that your store experiences, and the size of your web store. You must also leave enough margin for scalability while choosing a hosting plan.
Some of the Magento store owners hire cheap Magento Hosting Plans, resulting in poor services, low reliability, and poor website performance. It is always best to ask your Magento support partners what type of Magento hosting will suit your business the most. 
Check out this guide to choosing the Magento Hosting Provider for your business by experts at Envision eCommerce.
Secure Your Server Environment
You must pay attention to Magento server security if you own an online store. Make sure that no unrequired software is operating in the background.
In addition, instead of using FTP, use secured communication protocols like HTTPS, SSH, or SFTP to manage important files. Your passwords should also be secure, and you must update them from time to time. Furthermore, do not use different software on the same server along with Magento. It can lead to the leakage of information and keep all your apps updated.
Install Magento Security Patches
To keep your Magento store safe and secure, you must update security patches. It protects your online store from several security issues like server attacks, credit card hijacking, cross-site scripting, etc.
Whenever Magento releases a new upgrade or version, it also updates security patches to solve issues reported by Magento users in the previous versions. So, make sure you install Magento security patches from time to time.
Pay Attention to Coding Standards
Your developers must follow Magento coding standards to ensure top-notch store performance whenever they add any extension or something to the codebase. Poor code can harm your store in many ways, and it is also not easy to improve code quality once low-quality code is added. 
Also, note that if you use unreliable Magento developers to create an online store, you might face issues regularly. So, always hire smart developers that write smart code for your website. You can also ask your Magento support team for code reviews to ensure everything is fine with your store.
Use Trusted Extensions Only
Purchase Magento extensions from reliable providers only. Pick an extension only after checking its rating and reviews to utilize a particular feature.
Hire Reliable Magento Support Services
If you own a Magento store, it is not possible to do all the above things on your own. Moreover, peace of mind is crucial for every business owner, so we suggest that you should not get into the technicalities of managing your online store.
Instead, you should only focus on scaling your eCommerce business. So, hire support services or developers to help you predict problems before they happen. These people should protect and empower your Magento store for scaling.
They will be responsible for adding new features to your site as per the requirement, bug fixes, configuration changes, and performance enhancement. A reliable Magento support partner will regularly schedule backups so that irregularities get fixed even before they turn into considerable problems.
How Can Envision eCommerce Help You With Magento Support and Maintenance?
Envision eCommerce is a leading eCommerce development agency, and we focus primarily on Magento development and support. We are Adobe Silver Solution partners and have certified Magento developers who are exceptionally skilled and creative in managing an online store. 
Our team provides reliable performance optimization, technical consulting, Magento support, maintenance, testing, and migration services to clients worldwide. 
Here is what we provide as a part of our Magento support and maintenance plan:
Bug diagnosis and fixes

Server monitoring and scaling

Version upgrades and security patches

Store enhancements

Performance optimization

3rd party integrations

Extension installations & configuration
Get in touch with our experts for more information or schedule a free consultation to know how team Envision eCommerce can help you secure an edge over competitors.