How to Choose a Magento Hosting Provider for Your Business?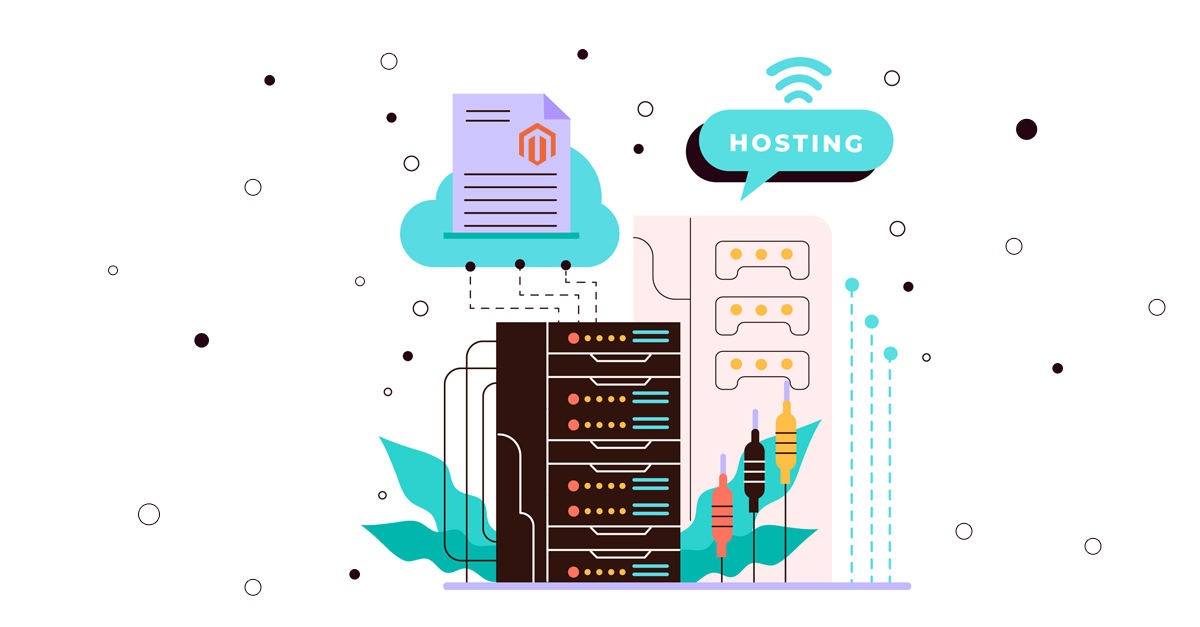 Magento is one of the most preferred eCommerce development platforms for businesses. But, its server requirements are high as compared to other platforms, and hosting or managing a Magento website is not as easy as a walk in the park.
In such a scenario, if you choose the wrong Magento Hosting Provider, your stress is bound to increase as you will be facing many problems related to website security, performance, and downtime. So, how do you choose a hosting provider that works best for you?
While in our last article we talked about why Managed Magento Hosting is more reliable than Unmanaged Magento Hosting, in this one we will talk about how businesses can select their hosting providers to not face any issues. So, let's get started.
What is Magento Hosting and Its Types?
Even though Magento is an open-source eCommerce platform and is free to use, retailers juggle to find Magento hosting solutions that are reliable and trustworthy. Magento hosting means arranging servers to host your online store so that it can be accessible over the internet.
It provides some additional features for an online store like SSL certificates and other third-party solutions crucial to establishing a successful business on the web. But, you may not find a Magento-specific hosting solution in the market. 
While some hosting providers just rebrand their existing plan as Magento hosting, others take a more specific approach to provide features like fast deployment or SSL. So, you have to choose your Magento Hosting Provider as well as plan very carefully.
Let's now figure out what factors you should look for:
7 Things to Look for When Selecting a Magento Hosting Provider
There are several things that you may want or need to host your Magento website, however, there are some important factors that you can not afford to miss. Some of them are:
1. Server Requirements
When selecting a Magento Hosting Provider, make sure you get the right technology stack for your Magento store. With the required and upgraded tech stack, your store may offer poor performance or may crash more than expected. A lot of hosting providers provide you with one-click install wizards and that makes the work much easier for you
If you plan to configure Magento on your own, make sure the host fulfills  the below-mentioned server requirements: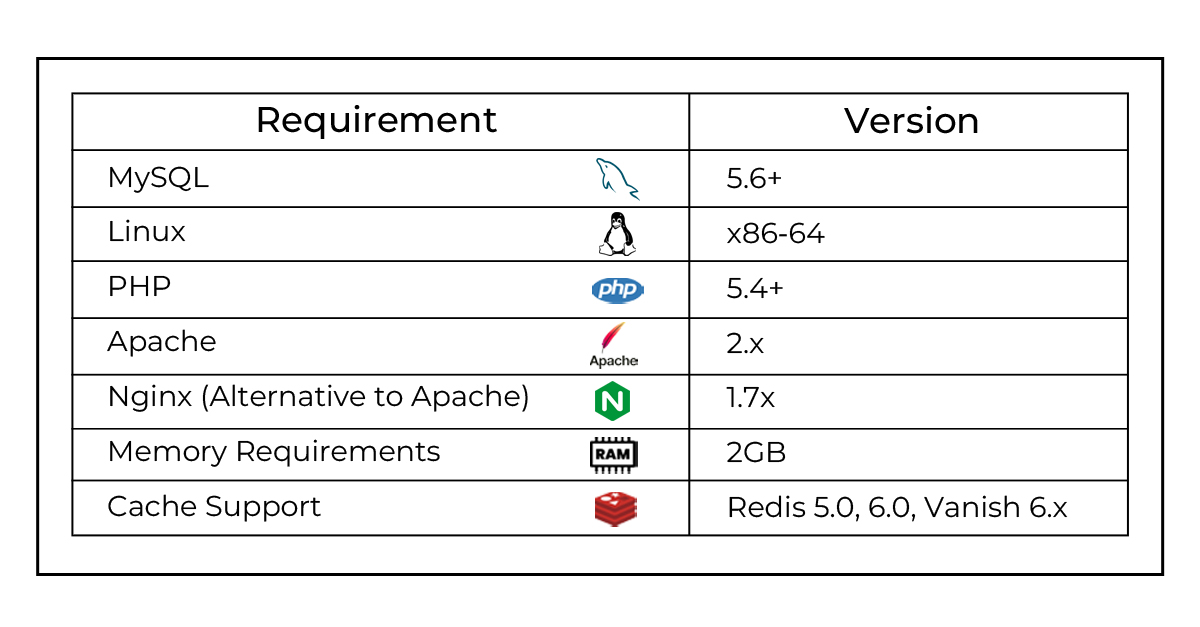 2. Administration and Support
You need to carefully observe the type of services and support a Magento hosting provider offers. If you have a dedicated server for your website, you can have your administrator or hosting provider's team look for server maintenance and other backend tasks. However, in both cases, your team should be strong enough to deal with any unexpected error.
If you are buying a Managed Magento Hosting plan, your provider should be responsible for server setup, installation and patches, backups, security, and monitoring. Along with this, you should expect prompt response and 24/7 critical support from the team of hosting providers. You should be able to connect with them via email, chat, phone, and ticketing system.
3. Security and Reliability
A small data breach can cause your business 10X more harm than you can think. Thus, your hosting provider must provide a firewall, DDoS attack protection, and SSL certificate to make sure your website is safe from any potential attack. 
Other services that you need to look for are backup services/tools and server monitoring or upgradation. If your hosting provider promises to provide all of these, it is a win-win.
4. Scalable Infrastructure
Scalability is highly crucial for the growth of an eCommerce business. Thus, the server you choose should be able to handle traffic surges. Moreover, if you plan to grow your online business internationally, scalable servers are a must-have for your business. It helps you to use resources as per your business needs and also saves cost. You should be able to upscale or downscale server resources as per the requirements to not pay more than your need.
Thus, select a Magento host that provides smooth scaling. Their team should have deep knowledge about the infrastructure and all the aspects of hosting and managing a Magento website. Make sure to check your provider has AutoScaling plans to allow scaling of servers automatically. It lets your website offer amazing performance at a lower cost.
5. SSL Certificates
SSL certificates are crucial to establish trust among consumers and make your online store safe and secure for them. Also, because your eCommerce website will be having a payment gateway, it becomes mandatory for you to have SSL certificates to ensure all the financial and confidential information of your customers is securely processed. 
Thus, make sure your Magento Hosting Provider provides SSL certificates to secure your business from any potential issue or lawsuit.
6. Server Location
The nearer your target audience is to your server, the quicker your online website will load, so you should host a website in the nation where your potential customers are. For eCommerce businesses targeting international markets, utilizing Content Delivery Network would be a smart way as static content will be delivered from the server nearest to the consumers.
7. Hosting Costs
Just like everything, Magento hosting will also come down to cost and your decision will be immensely impacted by your budget. You need to consider the type of hosting you require, for example, cloud or dedicated servers.
Ensure you're getting great worth from the Magento Hosting Provider. Extremely cheap options result in losses in the long run. Thus, avoid compromising with the quality you need for the cost. If you plan to buy unmanaged hosting for your business, you can also get support services from a third party to ensure your business always stays up and running. 
At Envision eCommerce, we provide Magento Managed Support Services that make sure you end up paying less while also ensuring that your business delivers expected outcomes. Contact our experts for more information.
Final Thoughts
The necessities might be a little higher when it comes to Magento hosting, so ensure you work with a decent hosting provider. Settling on the best decision can enable you to use your Magento site to its fullest potential and stay away from any expected issues. 
Keep in mind, eCommerce businesses highly depend on security and customer experience, so always find a hosting provider that ensures both of them.