Here are 7 Reasons Why Businesses Trust Shopify Plus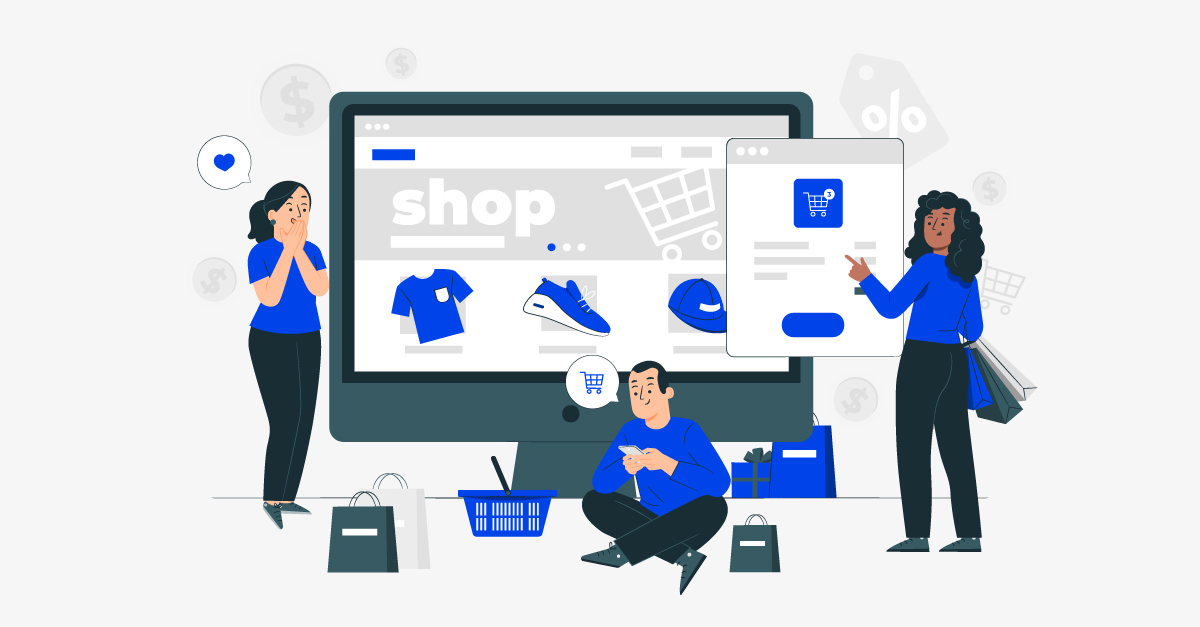 It is no secret that Shopify, as an eCommerce development platform, has an amazing reputation in the market. Shopify is a perfect platform for budding entrepreneurs who are planning to take their businesses online.
However, as you grow your business, you need a little more flexibility to capitalize on the market opportunities, which isn't possible with the Shopify basic plan because of some limitations.
That's where Shopify Plus can help you.
It is a more scalable, flexible, and customizable version of Shopify developed for enterprise-level businesses who have aggressive growth targets. A custom-developed Shopify Plus experience can help you stand out in the highly competitive eCommerce market.
In this blog, we will list several reasons that state how the Shopify Plus plan can add value to your offerings and help you delight your consumers better than the Shopify basic plan. So, let's get started.
How to Know that Your Business is Ready for Shopify Plus?
If you understand that you have outgrown your eCommerce development platform after a long time after actually outgrowing it, it can be a little more complex to manage things. So, you must keep an eye on your business operations and analyze the growth of your business from time to time.
Here are some of the signs that will tell you it is time to upgrade to Shopify Plus:
You often experience a surge in traffic that crashes your store
Your orders are processing very slowly
You want to customize your frontend experience
You are spending a lot on IT and maintenance
Your customers aren't happy with your store experience
You are planning for a global expansion
You want to implement a few features that aren't available in Shopify's basic plan
Once you start seeing these signs while operating your store on Shopify, understand that it is time to upgrade to Shopify Plus. Let's now check out what benefits Shopify Plus will provide your business.
Why Should You Upgrade to Shopify Plus?
Shopify Plus provides everything you will need to run an eCommerce business seamlessly. It has everything you found useful about Shopify and more. Here are some of its amazing benefits over Shopify's basic plan: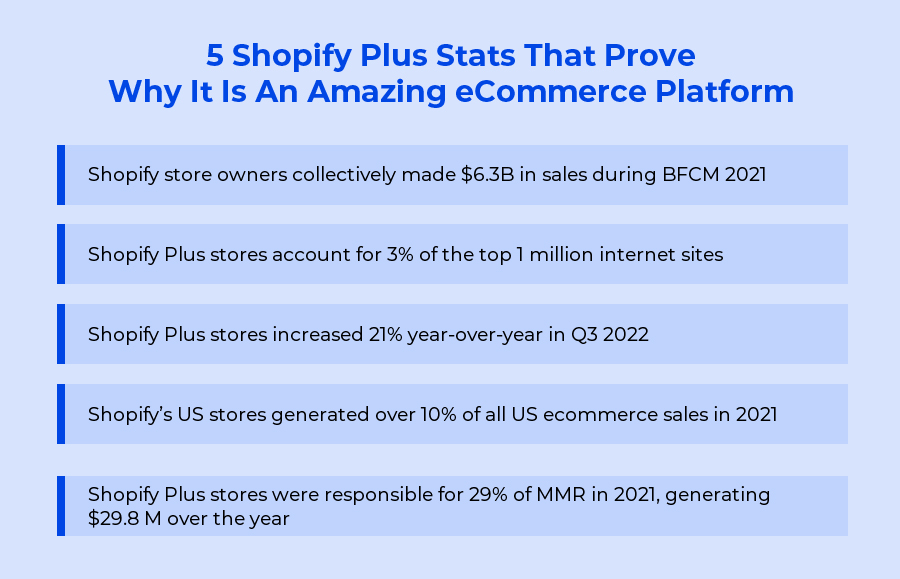 1. Offer Personalized Checkout Experience
Shopify is a hosted platform. And when you choose a hosted platform, you don't have complete control over every store component. Shopify's basic plan comes with some limitations, and that's why many entrepreneurs upgrade or migrate from the platform.
However, Shopify Plus provides increased customization capabilities when designing one of the essential parts of your store's shopping experience – the checkout.
It lets you offer a better checkout experience for tagged customers and several payment options to achieve faster conversions. Also, when it comes to targeting mobile audiences, having Google Pay, Apple Pay, Shopify Pay, and all other preferred payment modes will prove very profitable.
Also Read: Adobe Commerce vs Shopify Plus: Which Is Better for Your Business?
2. Free 24/7 Support
Shopify Plus users get dedicated support from Shopify professionals 24/7. This support will be available around the clock, 365 days a year. That means you do not have to worry about anything other than driving more traffic to your website.
Also, if you plan to scale your business to the global market, instant support from professionals is all you need to scale efficiently.
3. Facilitates MultiChannel Selling
Modern eCommerce requires you to approach your customer where they are. You can't just wait for your target audience to find your store and shop. Instead, you will have to find them and sell them. That's why businesses are now selling on multiple channels like web and mobile, social media platforms like Instagram and Facebook, and marketplaces like Amazon and eBay.
Using Shopify Plus, you can enjoy these integrations (and more!) natively to seamlessly manage your business from a single backend.
4. Expansion is Easy With Shopify Plus
Expanding your business to global markets is easy with Shopify Plus. Whether you plan to accept multiple currencies in one store or decide to make separate sub-stores for each region, you are good to go with Shopify Plus.
Store owners can launch up to nine sub-stores for several sales channels using Shopify Plus. That means different stores with their own integrations, features, merchandise, and content. It also lets you charge customers differently in their own local currency.
5. Schedule Flash Sales and Other Campaigns
Managing an eCommerce store is not easy. You need to promote your products effectively, and for that, you will have to offer discounts and sale deals from time to time.
Shopify Plus offers a product called Launchpad to make your work easier. It lets you automate and schedule several events and changes to your online store to run promotions and sales more efficiently. This tool makes it easy for you to manage everything seamlessly.
6. Easy Inventory Management
Inventory management is one of eCommerce businesses' biggest and most complex tasks. But, using Shopify Plus, it becomes seamless because of Shopify Flow. It is built-in software that helps online merchants automate routine activities.
For example, if a product is low in stock, it will automatically send a reorder email to the distributor and add a tag on your store to create urgency for customers. This way, you will never have to worry about redundant tasks in your store, and inventory management will be easier.
7. Better Customer Targeting
One of the greatest problem areas for those using Shopify basic plans is the capacity to make dynamic sales and provide strategic discounts. In spite of the fact that there are some great applications that achieve this, there's no native arrangement.
Script Editor is a feature only for Shopify Plus users, allowing you to apply discounts to the cart items automatically and publish and unpublish deals. It permits merchants on Shopify Plus to utilize Ruby for writing scripts for customizing prices and properties.
Wrapping Up
While there are several benefits of Shopify Plus, it is not as easy to build a Shopify Plus store as with a basic plan. It doesn't allow you to just pick up a theme and get started. Because a Shopify Plus store is more customized and helps you provide personalized experiences, you will need expert Shopify Plus developers to help you customize experiences.
The good news? You are presently in touch with the right team. Just fill out this form, and we will reach out to you to help you get started.