Selling on Amazon? Here's Why Adobe Commerce Platform is Perfect For You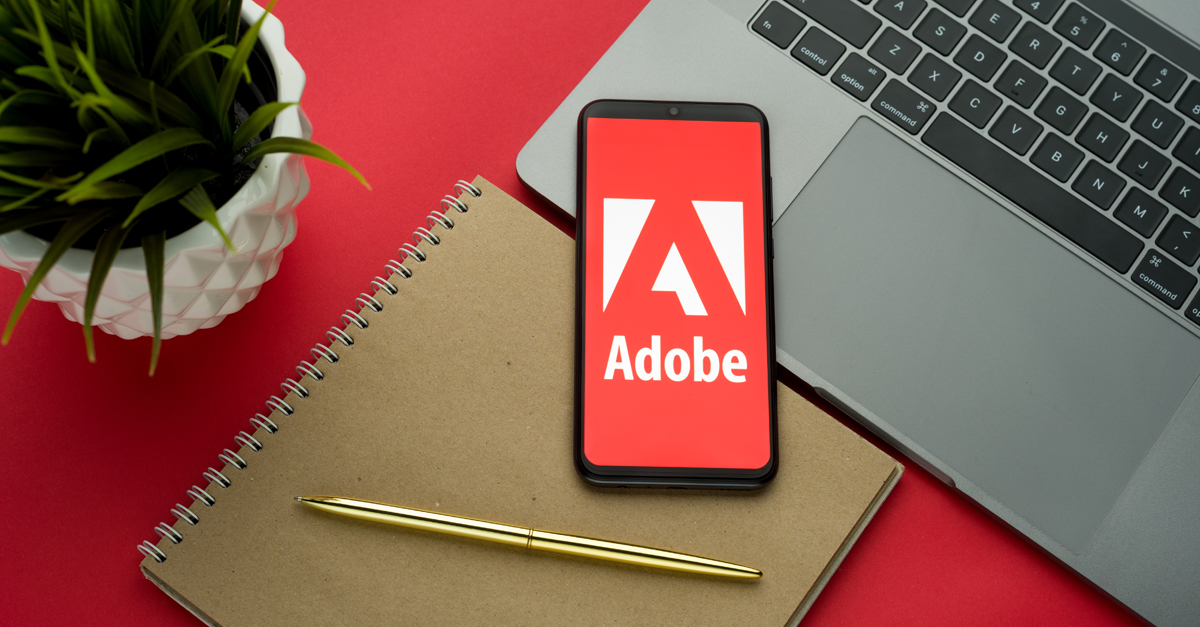 There are numerous reasons why retailers would want to list their products on Amazon. It is the world's largest eCommerce platform and can help other businesses in many ways.
For instance, an Amazon listing can drive traffic to your Digital Commerce Platform, boost conversions, and at the same time grow sales on Amazon itself. However, managing an Amazon business account while already handling an eCommerce store seems like a daunting task.
But, not if you are using Magento or Adobe Commerce Platform. Thankfully, what looks like a tedious task to accomplish with other eCommerce platforms can be flawlessly handled with the help of Amazon Sales Channel, if you are using Magento or Adobe Commerce.
In this article, we will take a look at what exactly is Amazon Sales Channel and how it can help retailers manage multiple accounts and sell more.
So, let's get started.
What is the Amazon Sales Channel?
Amazon Sales Channel is an integration for Adobe Commerce Platform, which retailers get as a free add-on. It uses the familiarity and ease of the Adobe Commerce platform and can be leveraged to manage Amazon sales from the store's admin panel itself. It keeps data between both platforms in synchronization for easy business process management.
Using the Amazon Sales Channel, Magento store owners can seamlessly integrate their store with various Amazon accounts. Basically, they can make their Magento Admin the main hub for all their necessary Amazon business management operations, thereby eliminating operational friction, data silos, and additional expense. 
It comes with amazing features like listing management, intelligent pricing, order management, and others that make the everyday tasks of a retailer very easy. 
8 Key Features of Amazon Sales Channel for Adobe Commerce Platform
As mentioned, the Amazon sales channel is a free integration by Adobe Commerce or Magento. However, to integrate your Amazon business with your Magento store, you will need an Amazon Seller Account. And, if you do not have an account yet, it is time to sign up. 
Here are some of the amazing features of the Amazon Sales Channel:
1. Intelligent Pricing Rules
The sole goal of a retailer is to increase sales, which can be accomplished by offering competitive pricing to consumers. Especially for B2B businesses, B2B pricing holds a lot of importance. 
To sell profitably on Amazon as well, it is crucial for retailers to match prices with competitors. However, if your Adobe Commerce and Amazon account are not linked, you will have to keep a check on Amazon prices to make yours look more attractive to consumers. 
But, with the Amazon Sales Channel, this tedious task can be automated. It automatically sets prices on your products to adjust the same according to the present Buy Box price, without sacrificing profit margin.
You can also set up rules to adjust your Amazon listing price depending on your Magento catalog price. Also, the results of the changed pricing would be visible within Adobe Commerce so that you can check the same from time to time to make informed decisions.
2. Easy Account Management
A number of businesses manage their Amazon accounts manually. This approach includes a lot of hard work like managing spreadsheets to keep a record of competitors' prices and other Amazon metrics. To set prices as per consumers changing expectations and retailers' prices, they even sometimes need to change product prices several times in a day. 
Apart from prices, there are other changes as well, like making changes to the product description, copy, and images. All of these tasks are essential but time-consuming if done manually. 
Using Amazon Sales Channel, you can do all of this automatically in just a few minutes. It helps you automate all the aspects of Amazon account management, by offering features like:
Listing Management:

You can easily sync your Magento store catalog to the Amazon marketplace using listing rules directly from the Adobe Commerce admin dashboards. It will save you a lot of time and effort.

Inventory Management:

Using Amazon Sales Channel, your inventory level will stay in sync with Amazon for precise accounting, even when your stock is updated to your database, directly.
It also lets you easily integrate and manage multiple Amazon brands & marketplace regions through one centralized Magento dashboard. So, you don't have to switch devices or accounts and can manage everything from a single easy-to-use dashboard.
3. Faster Order Fulfillment
Amazon sales channel fetches the latest information about product availability and fulfillment from Adobe Commerce. So, you can get the flexibility of listing your products as merchant fulfilled, FBA, or a mix of fulfillment options. Also, you can track and manage all your Amazon orders from the Magento admin. In turn, it will help you manage customer conversations very easily.
How to Install Amazon Sales Channel?
Amazon Sales Channel is compatible with Magento open-source (2.3 and 2.4) and Adobe Commerce. However, it is not compatible with Magento 2.1, 2.2, and Magento 1. You can download it from the Magento marketplace and install it using the steps provided.
Once you install the extension, you need to enter the API key to complete the configuration. Retailers also need to give the extension permission to access their Amazon seller account and make sure import orders are enabled to be able to list their orders and products. 
Even if the Amazon Sales Channel extension receives constant updates, it will have little or no impact on store performance.
Conclusion
Since numerous businesses have turned to online selling now, having a wider reach from a leading platform like Amazon can help you grow your business a lot. By integrating their Amazon business with Magento, retailers can make maximum profits and build a large and loyal consumer base. 
If you are looking for help in integrating your Amazon Sales Channel with Adobe Commerce, get in touch with Envision eCommerce. We are Adobe Solution Partners and can help you use Amazon Sales Channel to the fullest. Contact now!