All You Need to Know About Adobe Commerce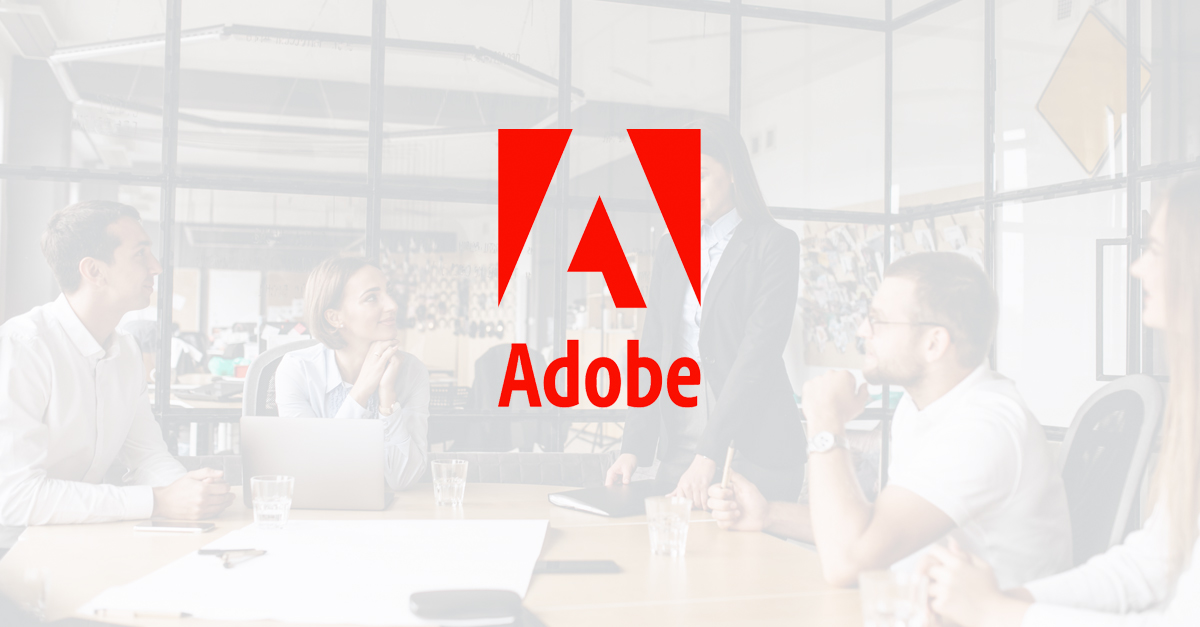 Adobe is another name of creativity for many decades now. Earlier, it was an innovative platform known for creating and publishing photos and graphics. But, ever since Adobe made its entrance into the commerce world — it became a leader in creating digital experiences that convert into revenues.
In 2018, it acquired one of the leading eCommerce platforms called Magento Commerce with the goal to integrate it with Adobe Experience Cloud (an Enterprise CMS platform by Adobe). The sole purpose behind this integration was to provide businesses an all-in-one platform for creating and delivering beautiful and effective digital experiences.
If you are a fan of Adobe/Magento or you deal in eCommerce, Adobe Commerce is a solution that will surely interest you. So, let's get started and uncover the details about what it has to offer for businesses juggling in the crowded digital world.
What is Adobe Commerce?
On 21st April 2021, Magento Commerce, one of the leading eCommerce platforms was renamed Adobe Commerce. It is a collection of tools and technologies that puts the best of both the brands (Magento + Adobe) into one platform — a top-notch B2C and B2B eCommerce platform and an efficient and easy-to-use CMS.
Besides, it also offers some advanced features that help businesses secure an edge over the competitors like easy integration with backend systems, native B2B functionality, and personalization.
It also accelerates the go-to-market time for businesses to help them deliver end-to-end omnichannel experiences. eCommerce platforms based on Adobe Commerce are highly scalable, robust, and deliver amazing performance. Let's get to know more about Adobe Commerce and find why it is the best choice for businesses planning aggressive growth.


Why Adobe Commerce is the Right Choice for eCommerce Businesses?
For every eCommerce business, what matters the most is the customer experience it provides. Being the holy grail of the eCommerce industry, CX is something that has a huge impact on the sales and revenue of a business. So, if you want to secure a significant B2B market share, you need a robust platform like Adobe Commerce.
Let's discuss some of its amazing features and functionalities:
1. Live Search Functionality
While shopping online, customers usually feel stuck when finding the products they want to buy. On the top, poor website navigation and inefficient searching make the whole buying process cumbersome and irritating. But, with the AI-based live search functionality of Adobe Commerce, it becomes extremely easy to find desired products.
For eCommerce store owners, directing customers to the products page they are looking for, can prove to be a competitive advantage that will help increase conversions. Powered by Adobe Sensei, it will allow eCommerce store owners to set up a lightning-fast and personalized searching experience that will become even stronger and intelligent with time.
If a website already has a product recommendation feature, the live search can be implemented using the same product catalog metadata.
2. Native B2B functionality
As per a report by Forrester, B2B eCommerce will cross $1.8 Trillion by the end of 2021, which is approximately 13.1% of all B2B sales. But, the B2B eCommerce market is not easy to tackle as B2B buyers demand a highly personalized and efficient CX that empowers them to make decisions fast without investing the effort. To create such an experience, eCommerce store owners need a robust platform that transforms B2B customer relationships with its out-of-the-box capabilities.
Thankfully, Adobe Commerce is one such platform and it offers many features that help businesses deliver efficient B2B experiences. It delivers amazing capabilities that help businesses serve the B2B domain from a single platform.
Let's put the spotlight on some of its features:
Company Account Creation and Management
It allows companies to define particular buyer roles, shipping options, approval workflows with the help of easy self-service tools.
Reduces questions with self-service order, credit, quote, invoice tracking and makes it easy to sell to organizations having tiered structures.
Increase sales by accepting payments through various mediums like Paypal, credit cards, and more.
Multi-Channel Selling
It lets merchants manage multiple channel partners, brands, and customers from one interface.
You can implement emerging selling models with built-in support for marketplace extensions.
It lets you manage thousands of categories and over 1 million products on a single dashboard.
You can also create new users and segment-specific catalogs for a better experience.
Advanced Capabilities for Creating Powerful B2B Experiences
It lets you create customized price lists, catalogs, and promotions depending on types of customer groups
Provides businesses with automated up and cross-sell capabilities.
Helps businesses multiply revenues with fast ordering — upload a CSV file or enter SKUs, or simply copy last orders.
Lets you develop robust headless B2B integrations for commerce with GraphQL APIs.
These B2B features and capabilities help businesses boost efficiency by providing a seamless experience to their B2B buyers across several geographies using a single platform. Adobe Commerce helps you focus more on the growth of your B2B business rather than on IT by automating operations and providing your B2B customers experiences that they will love throughout their purchase journey. It also helps you connect with backend systems easily with the help of APIs to fetch the required data instantly.
3. Next-Level Personalization
In today's modern eCommerce world, personalization is something very crucial to attract and convert website visitors into buyers. And that is something Adobe Commerce excels in — delivering a highly personalized CX. Create personalized experiences at scale by dynamically displaying content, promotions, and pricing to specific customers based on location, gender, order history, wish lists, and more.
Adobe Commerce helps merchants use crucial customer insights to deliver the most relevant recommendations as per customers' preferences. As per Adobe, over 300 Adobe Commerce-powered websites are using the product recommendation feature to provide relevant recommendations to customers.
4. Amazing Customer Support Functionalities
Along with improving the CX of an eCommerce website, Adobe Commerce also provides robust backend tools that will help your team provide amazing customer support services. It provides tools that help customer care representatives fetch important order information from the backend quickly so as to answer each query of a customer and provide amazing support.
Order Details
The order management system of Adobe Commerce lets customer service representatives fetch order details quickly. They can even modify or change orders as requested without creating any chaos for the customers.
The admin of the website can even grant permission to customer care representatives regarding initiating returns, refunds, and other requests by customers for providing a seamless CX.
Extensibility
Adobe Commerce also allows integration with other order management tools through APIs. So, if a business wants to continue using the OMS they are familiar with, its integration with Adobe Commerce is straightforward.
Being built on the Magento framework, Adobe Commerce allows seamless integration of other CRM tools as well using APIs. This level of integration can be as easy as installing an extension or you may have to develop a custom integration using SOAP or REST APIs. In the long term, these types of integrations result in improved CX and increased sales.
5. Simplified eCommerce Content Management
Adobe Commerce page builder is a robust tool that helps businesses create new pages fast without touching even a single line of code. Therefore, it lets merchants create customized landing pages, FAQ pages, product detail pages, and much more to launch effective marketing campaigns and improve sales.
It is basically a type of editor that is known as WYSIWYG (What you see is what you get) and is completely codeless so that even a marketer can develop and launch pages fast. The page builder tool is robust, easy-to-use, and highly flexible with many drag and drop elements that do all the heavy lifting for marketers. It empowers marketing teams to build engaging content pages that drive sales and ultimately much better ROI.
For example, if it's the holiday season and your development team is busy optimizing website speed and handling the surge in traffic, your marketing team doesn't have to depend on them for creating eye-catching and sleek landing pages. Or, if you as an admin want to add more products to your offering, you don't have to rely on your tech team. Just drag and drop text, pictures, buttons, and whatever element you require and do it yourself.
Wrapping Up
If you want to build an eCommerce solution that provides stellar customer experience, personalized services, and support, you need to start from scratch. The eCommerce platform you choose will play one of the most essential roles in building such an experience. And, Adobe Commerce is definitely the best choice.
Whether you are planning to start a new venture or want to migrate your existing eCommerce store to Adobe Commerce, Envision eCommerce is here to help. We are Adobe Commerce partners and have certified developers who can tackle everything around eCommerce with perfection.

Download Blog