Salesforce Customer 360: What Is It and How Much Does it Cost?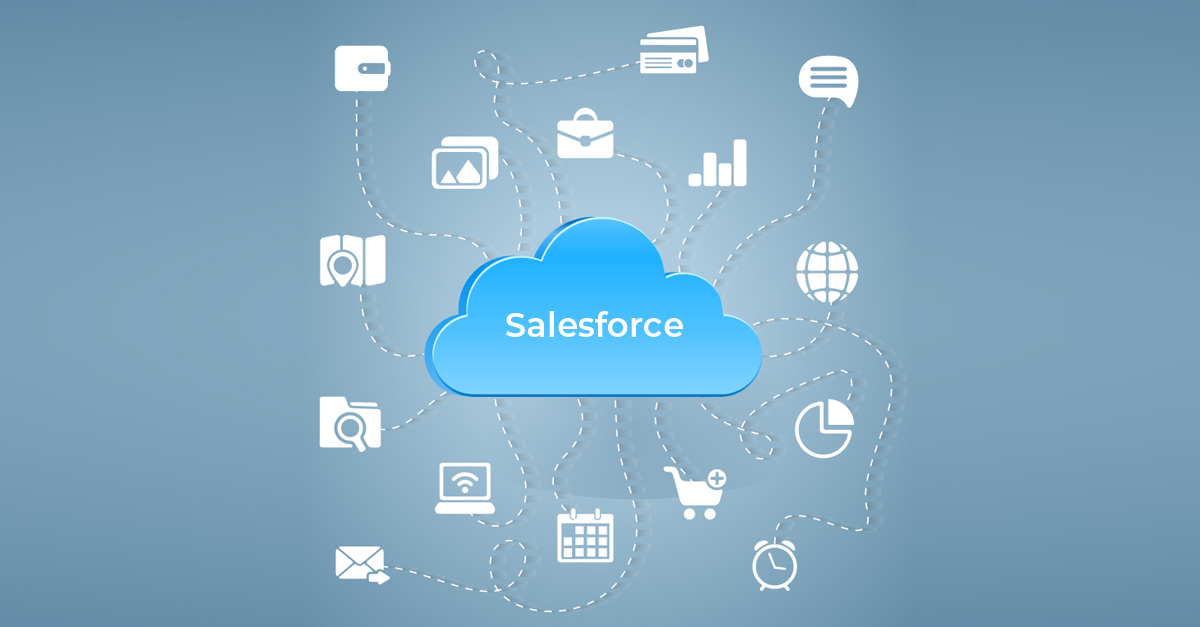 Imagine how helpful it will be for eCommerce businesses if they can get a comprehensive view of customers' preferences and behavior at one place after collecting data from all sources. It will make decision making easier and business process controlled, resulting in better marketing and conversion rate optimization.
Sounds unreal? Well, it isn't. Salesforce customer 360 is one such platform that is making it possible for eCommerce businesses by connecting IT, service, commerce, marketing, and sales operations to provide a unified view of all customer processes across the venture.
But is it the right platform for your eCommerce business? In this blog, we will talk more about Salesforce Customer 360 to find out what it is, what its benefits are, and how much it will cost. So, let's get started.
What is Salesforce Customer 360?
Unlike individual platforms, Salesforce Customer 360 is a complete suite of Salesforce products. It means businesses will not have to work on different software products and can use a unified platform for all their service, sales, commerce, marketing, and IT needs.
It lets different teams see and manage complete customer data across different departments, use important information for their processes, and make informed decisions. It contains Salesforce products like Service Cloud, Marketing and Sales Cloud, Commerce Cloud, and other state-of-the-art tools that a business can leverage depending on its needs.
Salesforce Customer 360 – Find the Right Mix of Tools for Your eCommerce Business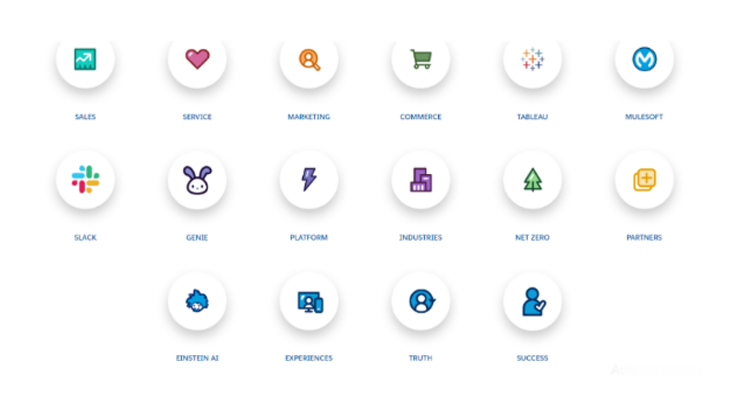 Let's try to understand some of the features of Salesforce Customer 360.
5 Key Features of Salesforce Customer 360
1. Unification of Data
Businesses can use Salesforce Customer 360 to get a unified view of their customer data from different sources to build rich and detailed customer profiles. This includes known and unknown data such as first-party IDs and cookies.
Businesses can also get customers' consent in areas like digital advertising and email marketing using its consent management framework.
2. Advanced Customer Segmentation Capabilities
Customer segmentation lets businesses identify particular groups of people to help you engage with them in a personalized manner.
This segmentation is done based on customer engagement history, demographics, and other available customer information. For example, a business could create a group of male shoppers searching for sports shoes based on information collected from various mediums like website searches and previous purchase history.
3. Improved Personalization
Using customers data from all channels, eCommerce businesses will be able to set up a highly personalized customer experience for consumers. It will definitely result in increased engagement, more conversions, and better revenue. By focusing on specific problems of consumers or challenges they are facing, businesses can streamline their purchase journey and generate more sales.
For example, let's say you identified a particular group of consumers who only shop when your products are available at a discount. So, you can target them with customized offers and deals to compel them to checkout fast.
Also Read: Salesforce Commerce Cloud: How It Can Take Your eCommerce Business to the Next Level
4. AI Optimization
With the applications of AI, eCommerce businesses can understand consumer behavior better, resulting in improved customer relationships and more loyalty. For example, it can help you analyze clicks on a specific ad and products or services purchased by consumers in recent months. You can then use this data to make personalized product recommendations.
5. Easy Data Sharing Across Departments
Data management and sharing is a time-consuming process for eCommerce businesses and is highly prone to errors if done manually. While using Salesforce as well, the website admin is responsible for data sharing by establishing a connection between various software of Salesforce and collected data. But, Salesforce 360 removes this challenge by enabling data sharing in just a few clicks.
What is the Cost of Salesforce Customer 360?
Salesforce customer 360 platform provides annual plans for its products. While the Service and Sales cloud can be bought separately, the platform provides a discount for the bundle.
It provides four editions of Salesforce Customer 360, and you can select the one that suits your requirements and budget. Here is how much you will have to pay:
1. Essentials Edition
This edition is ideal for small teams and businesses. With it, you will get everything you need to handle contacts, customer accounts, leads, and opportunities. It also provides some basic level of live support, like chat rooms for team members and customers. You can also pay for this plan monthly but Salesforce requires users to contact them to get a quote.
Basic live agent support
Contact, account, and lead management
5 automated processes and workflows
Supports up to 10 users
You can also pay per month
Price: $300/user/year
2. Professional Edition
This edition improves your ability to improve and streamline processes and workflows. With it, you can automate notifications, manage roles, and build email management pipelines. You will also get billing and sales tools to convert leads into customers seamlessly. But you won't get help center or live service agent features in this version.
Role management
CPQ and billing addons
No help center or live agent features
Sales, emails, and alert addons
Price: $1200/user/year
3. Enterprise Edition
This edition is for teams that want a CRM which allows team members to collaborate in real time. It not only lets several users work on orders and cases but also helps users find the right teams for them. You get access to tools to score opportunities, split commissions, and predict conversion rates. It also allows for more customization with sales consoles, APIs, and more.
Work order management
Single sign-on
Conversion and lead scoring predictions
Collaborative sales platforms and commission split
API external connection
Sales console apps
Price: $2100/user/year
4. Unlimited edition
This edition includes features of the above editions along with a comprehensive reporting and analysis package. You will also get full support from Salesforce, access to experts, curated resources, and problem-solving when required.
Sales Engagement and Insights package
24/7 support services
Sandbox testing
Predictive forecasting
Advanced reporting
Price: $3900/user/year
Wrapping Up
Salesforce Customer 360 is an advanced platform for businesses having aggressive growth targets. It helps organizations improve their internal business processes as well as the customer experience they provide. If you want to know more about Salesforce Customer 360 and how it can help your business, get in touch with Salesforce experts at Envision eCommerce.