Salesforce Commerce Cloud: How It Can Take Your eCommerce Business to the Next Level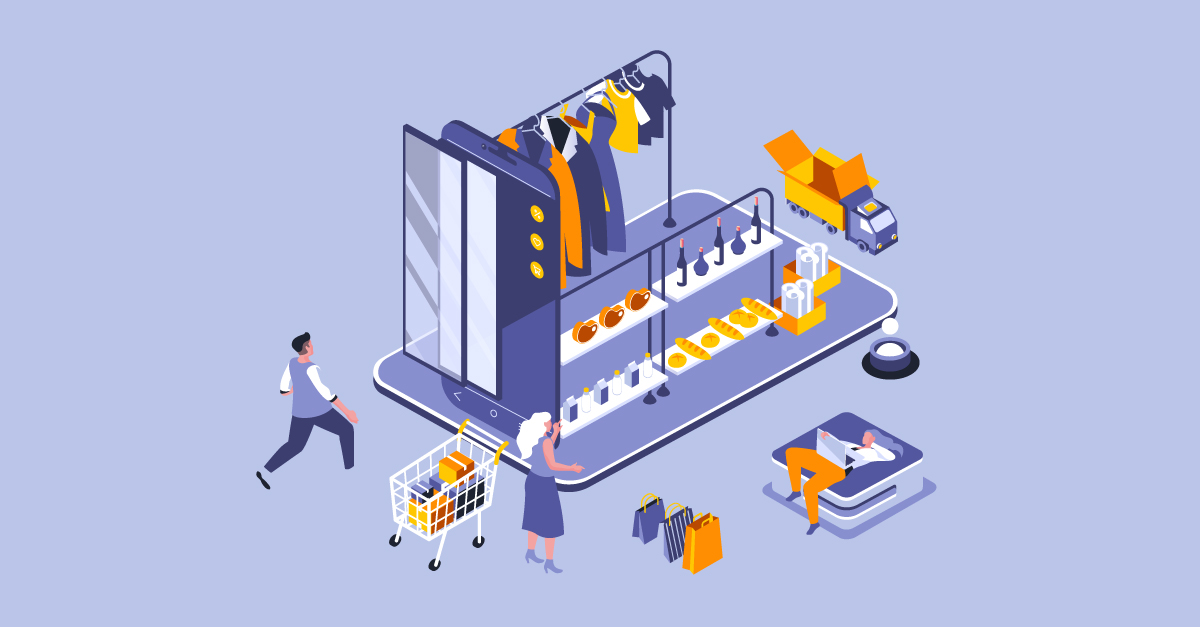 Launched in 2005, Salesforce Commerce Cloud was initially called Demandware. In 2016, Salesforce acquired Demandware and rebranded the product to Salesforce Commerce Cloud. The founders of Demandware worked at Intershop (an early eCommerce pioneer) before launching the product. That's why SFCC has a very strong foundation.
Basically, it has been designed and modified over all these years for retailers and brands that need out-of-the-box features and functionality in a single solution. If you are a business looking to achieve aggressive growth targets fast and hassle-free, SFCC is one of the ideal options. Currently, over 4K online stores are running on SFCC and the Salesforce Commerce Cloud store increased by 5.5% quarter-over-quarter in 2022, as per reports.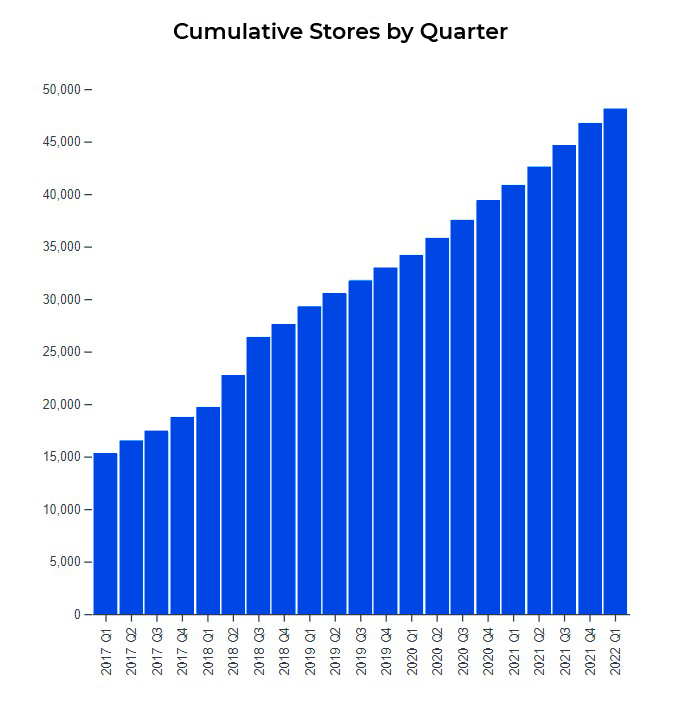 The main goal behind creating Salesforce Commerce Cloud is to let eCommerce businesses focus on scaling their operations instead of trying to tackle some of the major challenges of non-SaaS platforms, like scalability, stability, or other technical complexities.
What is Salesforce Commerce Cloud?
Salesforce Commerce Cloud is a highly scalable, robust, and cloud-based SaaS eCommerce solution. It provides world-class abilities and features to eCommerce businesses that want to offer a highly optimized experience to their consumers.
Having several out-of-the-box features and tools, it lets you streamline the user journey, personalize experience, and offer a mobile-friendly experience. Here are some of the features of SFCC:
Auto Upgradation
Salesforce Commerce Cloud is a SaaS platform that keeps on updating innovative features in the background to support the evolving needs of modern-day businesses. Businesses can utilize these new features without any technical assistance.
High Scalability
SFCC is a highly scalable eCommerce platform. It lets businesses handle massive traffic spikes without prior planning. For example, if your website experiences a surge in demand, it will allow you to scale immediately by making necessary provisioning to facilitate additional requirements.
Mobile Optimization
Salesforce commerce cloud utilizes modern technology and tools to help you provide a mobile-optimized customer experience. A mobile-optimized store will let you target buyers seamlessly on the go.
Einstein AI
Einstein AI is an artificial intelligence platform by Salesforce which is integrated into the Salesforce Commerce Cloud. It offers many AI-powered capabilities to help eCommerce businesses provide a highly personalized user experience. 
Multi-Site Management
Multi-Site management permits the development of multiple sites and management under a single platform. It makes business expansion easier as your regional teams can develop sites as per the reference provided by the global sites.
Campaign management
It also helps eCommerce marketing teams monitor, track, and analyze the performance of marketing campaigns. With Salesforce Commerce Cloud, it becomes easy to build, launch, and track effective marketing initiatives.
Benefits of the Salesforce Commerce Cloud: How SFCC Can Help eCommerce Businesses?
With unique features and tools, Salesforce Commerce Cloud can be a blessing for eCommerce businesses that use it well. Here are some of the benefits that it will provide you:
Helpful Tools for Several Objectives
Because of the increased competition in the eCommerce market, it is getting hard for online businesses to get the required traction. But SFCC can help you effectively promote your brand and increase customer loyalty with the help of highly sophisticated marketing tools. 
You can use these tools to put your marketing efforts in the right direction, resulting in improved sales and ROI. Salesforce Commerce Cloud helps companies find and connect with leads, delivering them what they want at the right time. Using SFCC correctly, businesses can increase conversion rates significantly by marketing their product and business effectively.
Storefront Globalization
For businesses that want international expansion and fast growth, Salesforce Commerce Cloud is a blessing. It lets you manage several storefronts from a single interface, providing enterprises complete control over their branches in different parts of the world.
This high-end storefront globalization capability lets businesses manage multiple processes,  languages, currencies, and cultures without any physical or technical constraints.
Improved Personalization
As mentioned above, Salesforce Commerce Cloud comes integrated with Einstein AI. This amazing combination helps businesses take personalization to the next level by recommending the most relevant product to website visitors at several touchpoints.
In addition, Einstein AI helps eCommerce businesses automate a wide range of operations, saving effort, time, and cost. Real-time predictions, data-based insights, and streamlined workflows are other vital capabilities of Einstein AI that help organizations scale effectively. It also eliminated the need for manual data analysis and many third-party extensions.
Amazing Customer Support
We all know that Salesforce is the world's #1 CRM (Customer Relationship Management) platform. But, it is also known for providing the best and round-the-clock customer support for all its users to help them operate seamlessly 24/7.
Salesforce Commerce Cloud provides tools that help organizations solve ranging from fixing codes to the installation of security patches from time to time.
A Mobile-Friendly Experience
A great mobile presence is crucial for every eCommerce business in today's modern world. According to research, 73% of online traffic comes from mobile, and more than 50% of all orders are placed from mobile. Thus, SFCC provides a fantastic mobile experience to help online retailers seamlessly target mobile audiences.
Wrapping Up
Salesforce Commerce Cloud is a scalable, powerful, and robust eCommerce platform built for enterprise-level clients and users. It has many great features, but the decision to use it for developing your online store depends on your business goals, priorities, and the level of customization and agility you require. That's where experts at Envision eCommerce can help! Let us help you analyze whether SFCC is right for your business. Get in touch!