Top 5 Shipping Apps for Shopify Stores to Increase Conversions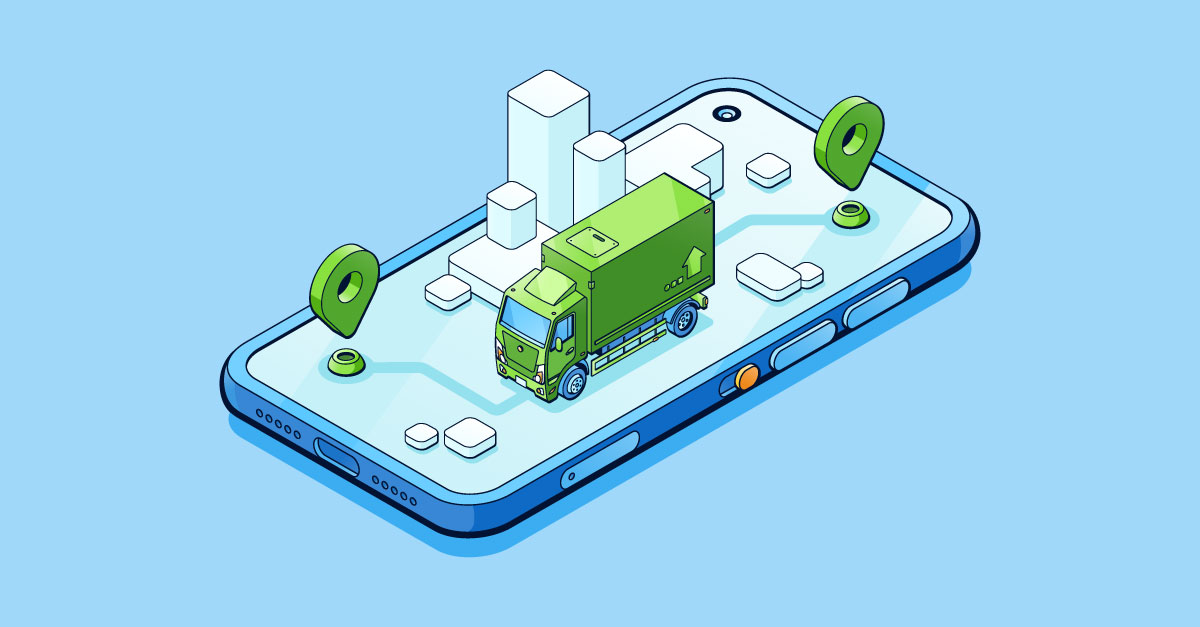 Shipping is a crucial part of eCommerce. Modern-day consumers expect same-day delivery, and top marketplaces are making it possible to attract more purchasers. Thus, if you want to set up an online business with high conversion rates, better customer loyalty, and more revenue, it is essential to pay attention to shipping.
You need to set up a delivery process that is fast and cost-effective. Here are some of the numbers to prove why shipping must be at the forefront of your eCommerce strategy:
63% of the shoppers abandon carts if they think shipping is expensive
36% of consumers leave carts because of a slow shipping method
87% of consumers consider shipping speed while re-engaging with the brand
Now, the question is, how will you make shipping as efficient as possible? How will you handle complaints and questions related to shipping? Well, worry not. Tools are available to handle everything seamlessly if you use a top-notch eCommerce development platform like Shopify.
You just need to choose a shipping app for your Shopify store that helps you manage shipping as per the needs of your consumers and business. It will do most of the heavy lifting for you, and you can integrate it easily with your online store.
This article will talk about some of the best Shopify shipping apps so that you can select the one that best suits your needs. So, let's get started.
5 Best Shipping Apps for Shopify
1. Shippo
Shippo is a shipping application that lets purchasers compare prices and see discounts from more than 50 global carriers in real time. Businesses can also use it to manage returns, print shipping labels, and track packages.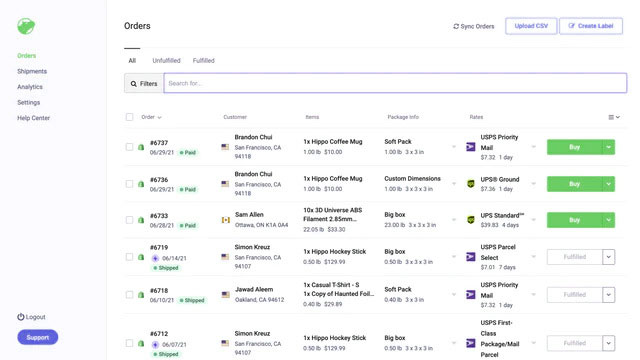 Some of the key features of Shippo are:
Generating and printing labels: The app lets you save and pre-fill package data for faster printing.
Branding: You can add brand logo and colors to shipping labels, tracking pages, and customer notifications to provide a seamless brand experience.
Discounted shipping rates: Shippo customers get discounted rates with UPS, USPS, and DHL Express. In addition, you can also compare rates in real time from a network of carriers.
Tracking and returns: The app automatically sends emails to your users. These include detailed shipment information like up-to-date Estimated Time of Arrival (ETA) and carrier information.
The best thing about Shippo is that it follows a pay-as-you-go model with no extra fee, and you pay $0.05 per label. You can also upgrade your plan if you need more features like custom notifications.
2. ShippingEasy
It is a multi-carrier and cloud-based shipping solution. ShippingEasy provides helpful solutions for automating tracking, processing orders, and printing labels. The application also provides access to discounted USPS. It is basically designed for small businesses, and some of its key features include shipping automation, tracking, returns, and customer marketing.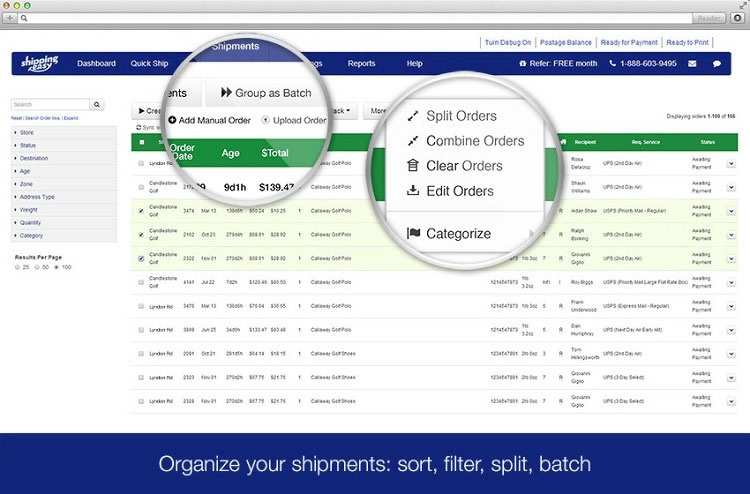 Shipping automation: It allows you to manage orders effectively and automate shipping. The solution helps you organize and automate shipping with rules, resulting in less time to ship the orders.
Customer marketing: The application comes with an easy-to-use campaign editor, using which you can set up automated emails for abandoned cart reminders, product recommendations, and review requests.
Tracking and returns: The solution automatically helps you send information in real-time to your stores and customers. It provides brandable confirmation emails and tracking pages.
The pricing plans that ShippingEasy provides are commendable. Five hundred shipments will cost you $29 per month, and $1500 will cost around $49. You can also try any of these plans for free.
3. AfterShip Order Tracking and SMS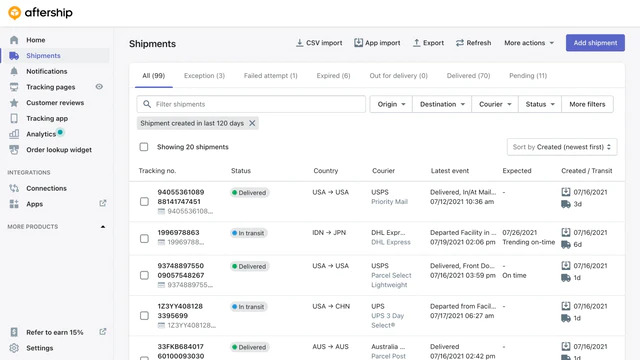 To provide a seamless post-purchase experience to your consumers, the AfterShip order tracking and SMS app is an ideal solution. It will help you drive additional sales and boost customer loyalty. The solution supports 600+ shipping services globally and lets you check the shipment state across several carriers. Some of its key benefits include:
Tracking page and Order Lookup: Add your links, logo, products, social feed, and more for a seamless customer experience that drives sales. No coding is required.
Boost Sales with SMS and Email: Work using a highly flexible email editor to drive engagement and sales. You can select different notification triggers.
Protect your shipments: It provides you the option to protect your package from damage, loss, or porch piracy. Protection is powered by InsureShield® shipping insurance.
4. AfterShip Returns Center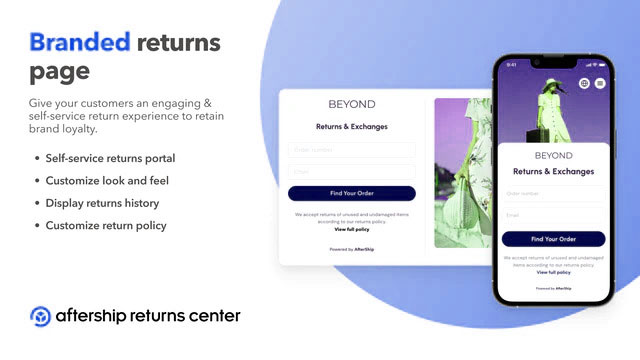 The application also provides a 7-day free trial so that you can check its offering and purchase a plan. The pricing for the solution ranges from $9 per month to $199 per month, and you can also get custom packages.
Specifically designed for businesses that care about customer satisfaction, AfterShip Returns Center is an easy-to-use returns management portal. It helps your customers submit return requests in just a few taps by just entering the order number rather than sending you an email. Its goal is to help businesses build brand loyalty and convert returns into purchases. Some of its features include:
Return and exchange automation: Let consumers return or exchange items using a branded and easy-to-use portal. Make return shipping fast using famous couriers like USPS and UPS.
Send updates: It can also help you reduce customer anxiety and questions by sending them proactive updates on the status of their requests. It will help you boost trust and increase repeat purchases.
Return labels and flexible rules: Set smart rules related to returns to save cost and recapture revenue.
The pricing for AfterShip Return Center starts at $9 per month and can go up to $199 per month. You can also get your custom package designed per your business needs and values.
5. Easyship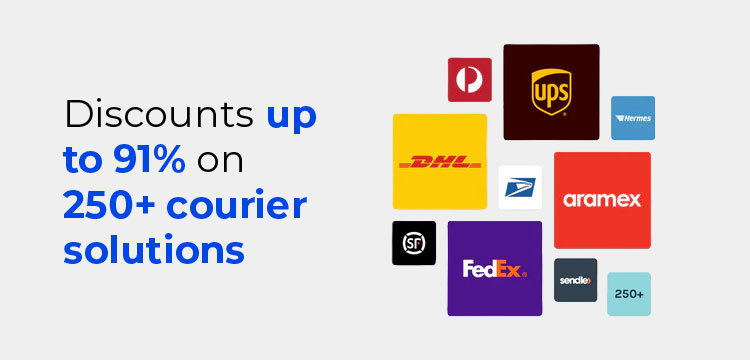 Easyship is one of the most well-known cloud-based shipping applications that enables Shopify merchants to grow their business and save time while saving shipping rates on more than 250 courier services. Some of the amazing features of Easyship include:
Shipping management: It lets you manage your label generation, fulfillment, and shipping – all in one place. You can set automation depending on delivery preference, courier selection, product value, or package size.
Real-time shipping rates at checkout: The solution has a plugin that shows dynamic shipping rates at the checkout and recommends the fastest, cheapest, and best options.
Tracking: It creates tracking pages where shoppers can see the complete shopping journey.
Easyship comes with a 30-day trial period, and its free plan provides you with 100 monthly shipments. You can upgrade to 500 for $29 per month. In addition, the premier plan lets you send 2,500 shipments for $49 per month.
Wrapping Up
So, those mentioned above were the five best Shopify shipping apps you can use to streamline shipping. However, before you choose one of these apps, ensure it helps you with your shipping process in numerous ways.
It should make it easy for you to discover the best shipping rates, print labels, and make communication easy with shoppers about their order. For more information on what should be at the core of an efficient shipping application, contact Shopify experts at Envision eCommerce.