How to Select Payment Gateway for Your eCommerce Store (+5 Best Options)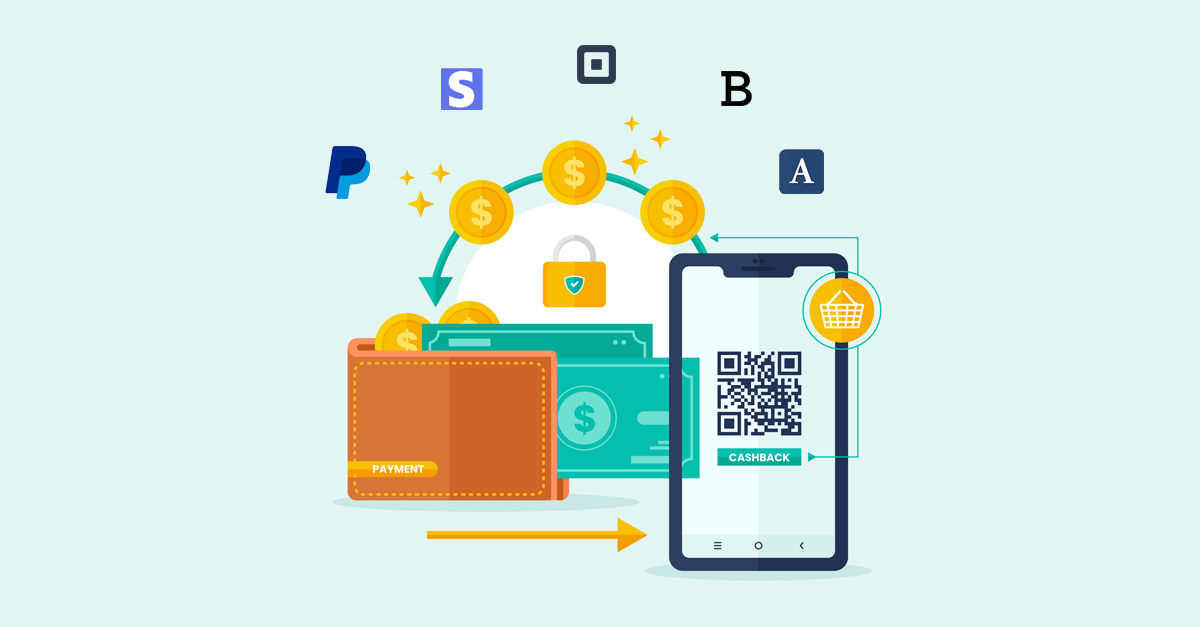 If you are an eCommerce business owner, you understand how important it is to have a seamless payment process.
And, with so many payment gateway options available, choosing the right one for your store can be overwhelming. In this post, we will guide you through the process of selecting the best payment gateway for your eCommerce business. We will also highlight the top 5 payment gateway options that you should consider for your online store.
So, whether you're just starting your eCommerce business or looking to upgrade your payment gateway, keep reading to find out how to choose the perfect solution for your eCommerce store.
What is a Payment Gateway?
A payment gateway is a tool that facilitates payments on an eCommerce store by securely collecting customers' payment information. It is responsible for capturing a customer's credit or debit card information and getting payment approval from the bank.
From the bank, a payment processor sends the funds to the merchant's account. Here is an overview of the payment process in an eCommerce system and how a payment gateway comes into the picture: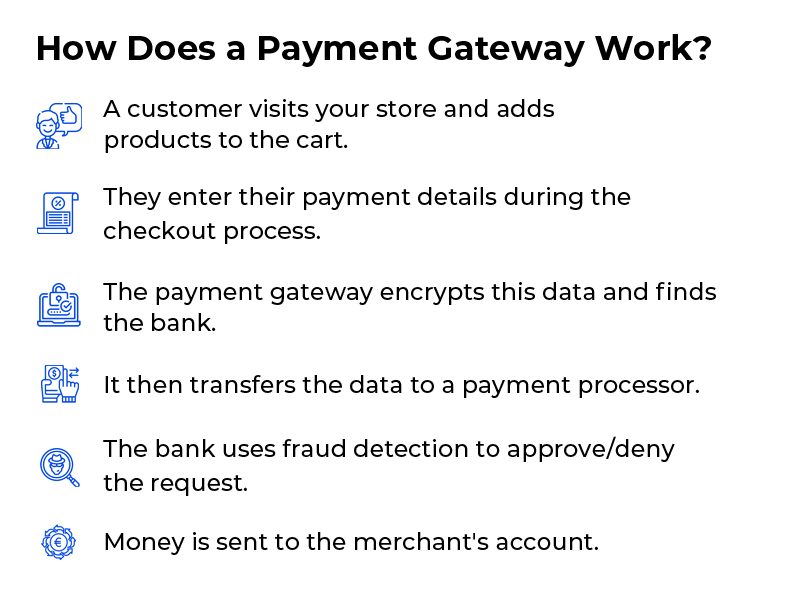 A payment gateway plays an important role in completing the transactions on an eCommerce store. Therefore, you must choose the right one carefully. Let's see what factors you must focus on to make an informed decision.
Also Read: Top 5 Adobe Commerce (Magento) Payment Gateways that You Must Know About
How to Select the Best Payment Gateway for Your eCommerce Store
Here are five steps that you need to follow before choosing a payment gateway to integrate with your store:
1. Determine your payment processing needs
Before selecting a payment gateway, you should assess your business needs and understand the payment processing requirements. You should consider the transaction volume, types of payment methods you want to offer, and any other specific requirements.
Also, consider the types of payments you want to accept – do you only want to accept credit and debit cards, or do you want to offer alternative payment methods such as PayPal, Apple Pay, or Google Pay?
2. Research and compare payment gateways
There are many payment gateways available in the market, and each has its own features, fees, and limitations. You should research and compare different payment gateways to determine which one best suits your business needs. Consider factors like transaction fees, setup costs, security features, and integration options.
Payment gateways usually charge a transaction fee and a monthly fee and may also charge for chargebacks or refunds. Ensure you understand each payment gateway's fee structure and choose one that is cost-effective for your business.
3. Check for compatibility and integration
Ensure that your payment gateway is compatible with your e-commerce platform or website. Look for payment gateways that offer easy integration and provide comprehensive documentation and support. In addition, it must work seamlessly with your eCommerce platform to ensure a smooth checkout process for your customers.
4. Evaluate security measures
Security is critical when it comes to payment processing. Look for payment gateways that offer robust security measures, such as encryption and fraud protection.
You should only choose payment gateways that are Payment Card Industry (PCI) compliant, which means they adhere to strict security standards to protect your customers' data. Additionally, check if the payment gateway offers fraud detection and prevention measures, such as AVS (Address Verification System) and CVV (Card Verification Value) checks, to protect against fraudulent transactions.
5. Consider customer support and service
Look for payment gateways that offer excellent customer service and support. Ensure that they have a responsive customer service team that can assist you with any issues or concerns that may arise.
Having a payment gateway with customer support can help you resolve any payment-related issues quickly and efficiently, minimizing the risk of lost sales or disputes. By having a knowledgeable support team available to assist you, you can focus on running your business while they handle any payment issues that arise.
5 Best Payment Gateways for Your eCommerce Store
All in all, choosing the right payment gateway is crucial for the success of your eCommerce store. By following the five steps outlined above, you can make an informed decision and select a payment gateway that meets your specific business needs.
As for the best payment gateway options, here are our top 5 picks:
PayPal –

the most popular payment gateway that offers easy integration and flexibility.

Stripe –

a versatile payment gateway that supports over 135 currencies and has a simple pricing structure.

Authorize.net –

a reliable payment gateway that offers excellent security features and fraud detection.

Square –

a popular payment gateway for small businesses that offer competitive transaction fees and customizable checkout options.

Braintree –

a payment gateway that provides a seamless checkout experience with advanced fraud protection and integration with PayPal.
In Conclusion
Ultimately, the payment gateway you choose will depend on your specific business needs and preferences. But remember to assess your payment processing requirements, research and compare payment gateways, check for compatibility and integration, evaluate security measures, and consider customer support and service.
By following these, you can select the perfect payment gateway for your eCommerce store and provide your customers with a seamless and secure checkout experience. Get in touch with experts at Envision eCommerce for more help!