Top 5 Adobe Commerce (Magento) Payment Gateways that You Must Know About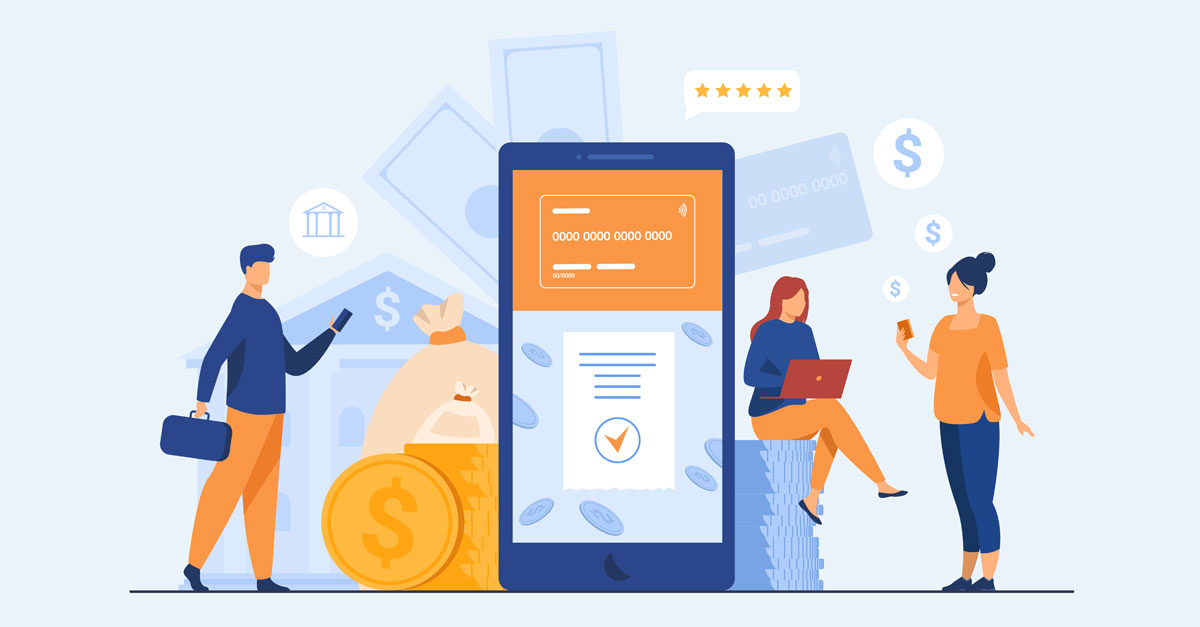 The end goal of developing a Adobe Commerce or Magento store is to generate sales – as much as possible. Thus, along with making an eCommerce website look attractive, retailers must set up a smooth and frictionless checkout process.
eCommerce consumers can abandon carts for many reasons – they may find shipping charges high, or your checkout process may be too time-consuming. However, according to a survey by Baymard Institute, two of the top ten reasons because of why customers abandon a cart include:
The website did not provide enough payment options
Consumers did not trust the website with their credit card information
That means you need to make your payment game stronger if you want your store to sell more and more products. This article will talk about top Magento Payment Gateways that you can use to increase the payment options on your website and decrease the Shopping Cart Abandonment Rate. So, let's get started.
What is a Payment Gateway and How to Choose One?
A Magento payment gateway helps businesses accept payments by connecting stores with a third-party payment processor. These payment gateways are responsible for collecting, encrypting, and transmitting transaction details from the website to the processor.
Payment gateways charge a fee for the provided services. For example, PayPal and Stripe charge a fixed price and percentage per transaction. To choose the right Adobe Commerce Payment Gateway for your business, you must have answers to the below questions:
What payment options do your target consumers prefer?
How many currencies do you support?
Do you also need multi-language support?
Do you process refunds? How often?
Do you want a solution that supports recurring payments?
Are there additional or hidden setup or monthly gateway fees?
Let's now check out the five best options available for Magento store owners.
5 Best Magento or Adobe Commerce Payment Gateways for 2023
Depending on the pros, cons, and popularity, here are some of the best Magento Payment Gateways that you should consider:
1. PayPal

PayPal is the world's leading and most popular payment solution-providing company, with more than 429 million active customers as of Q1 of 2022.
It has a simple user interface and world-class features that make it an ideal solution for all sizes of businesses. With PayPal Express Checkout, you can even accept payments without installing Magento 2 extensions. Some of the key features of PayPal include:
Buy now and pay later
Pre-built with Magento
Contactless QR code payments
Recurring payments
Support for 100+ currencies across more than 200 markets.
2. Square

If you own a small business and want a solution that integrates with your physical store, Square is an ideal option for you. It is well-known in the market for its POS system that lets retailers accept offline consumer payments. Square also provides a customizable payment gateway to facilitate digital payments called Square Online.
With a code-free setup experience, Square lets offline stores sell online hassle-free. Its powerful social media integrations and several payment solutions make Square a top-notch solution for business owners who want value and simplicity. Some of its key features include:
Support for Cash App and Apple Pay
Support for all famous credit cards
Fast payment transfers
Free fraud detection and protection
Free POS application
3. Stripe

Launched in 2011, Stripe is an Australia-based solution known for its fantastic customizability and scalability. This Adobe Commerce payment gateway supports payments in 100+ currencies in almost all major countries around the globe.
It is PCI-compliant, highly secure, and offers a scalable payment solution. Some of the leading brands, including Amazon, Google, Shopify, and Microsoft, use Stripe to facilitate payments on their platforms. Some of the critical features of Stripe include the following:
Machine learning fraud protection
PCI DSS certification
Hosted payment pages that support more than 30 languages
Recurring payment support
4. Braintree
Owned by PayPal, Braintree is also one of the well-known Adobe Commerce Payment Gateways. It is also integrated with Magento 2 by default. The solution supports online payments using debit and credit cards, PayPal, Apple Pay, Google Pay, and Venmo.
Because of its robust security features, Braintree can identify potential threats and risky transactions to keep your online store safe and secure. Popular brands like Uber, Animoto, and many others use Braintree. But, its disadvantages include a less intuitive control panel and frequent chargebacks.
Some of the key features of Braintree include:
Code-free setup
Support for multiple payment methods
Recurring payments
Fraud protection through 2DSecure
5. WorldPay

Established in 1997, WorldPay helps merchants make payments across borders simpler. Acquired by Fidelity Information Services, it is a fantastic solution for store owners looking for a multi-currency payment gateway to integrate into their online store. Some of its significant advantages include enhanced cash flow and quick payouts.
Some of the main features of WorldPay are:
Improved refund processing and order management
Regular payment reports through an easy-to-use dashboard
Multi-currency and multi-language support
Recurring payments and quick payouts
Wrapping Up
Payment gateways are a crucial part of managing an eCommerce business. If you provide a secure, convenient, and fast payment experience to customers, it will lead to improved overall customer experience and conversions.
Adobe Commerce is a platform that lets you integrate several payment gateways at a time. You just need to choose the right one depending on your business needs and the preferences of your target audience. For more help, you can get in touch with experts at Envision eCommerce.