SaaS vs Open Source eCommerce Platform: Which is better?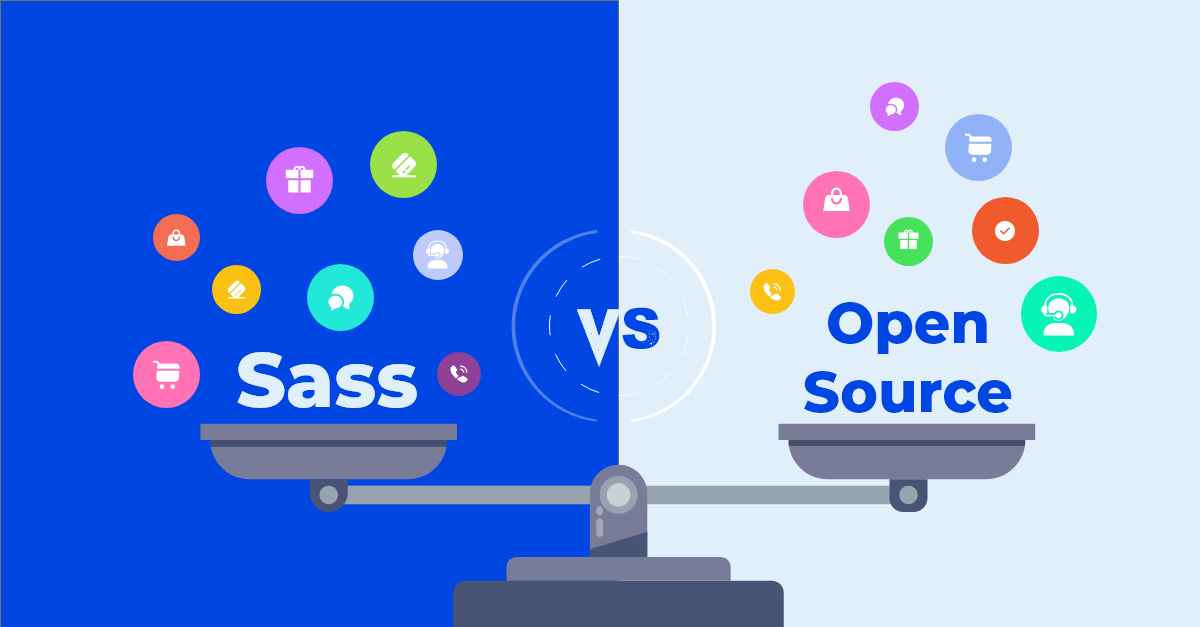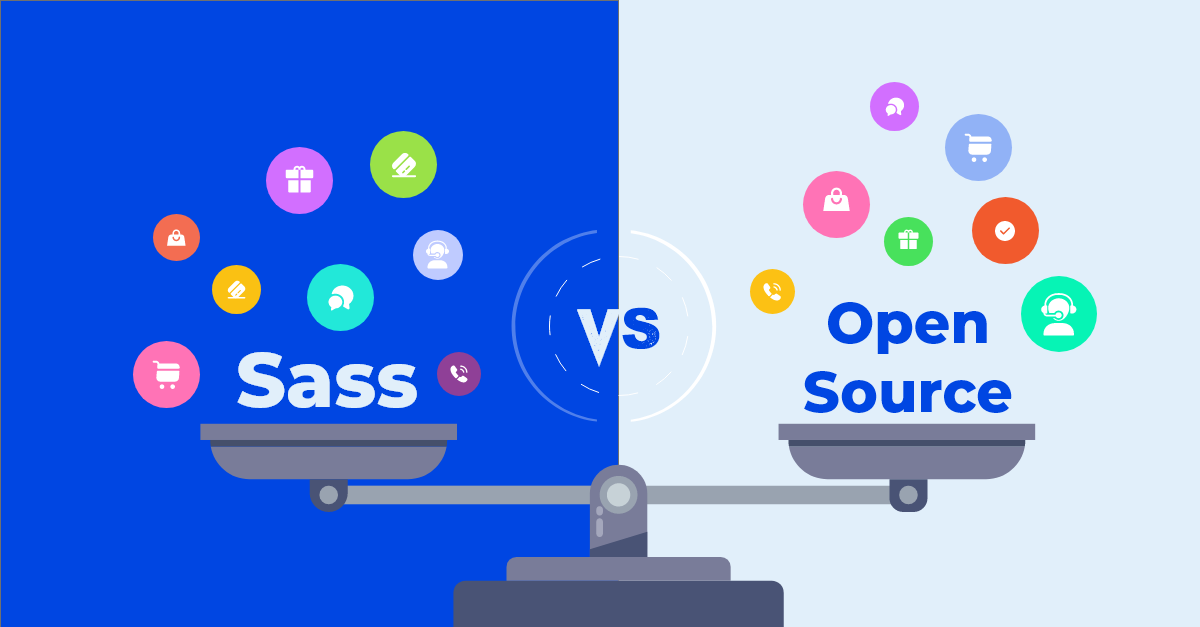 Settling for an eCommerce platform is a tough decision. Moreover, as your business scales and demands increase, the eCommerce platform you decide to use may not fulfill your business needs. In such scenarios, businesses have to bear the burden of platform migration – which is time-consuming and full of hassles.
Thus, it is better to estimate your future business needs at the initial stage so that the platform you choose can fulfill all of them – easily and affordably. You need to analyze different aspects, benefits, and features of each eCommerce platform along with setup cost, ease of use, support available, security, flexibility, and several other things to make an informed decision.
However, to commence with, you need to decide whether you want to use an open-source or SAAS platform. Now, what is it and how are they different? In this article, we will answer every one of your questions. So, let's get started.
What is an Open-Source eCommerce Platform?
Open-source platforms are free to use and provide you with complete access to the source code. One of its best examples is Magento.
Magento Digital Commerce Solutions are well-known in the eCommerce development industry for helping businesses achieve their growth targets. These open-source platforms are highly customizable and you can alter them as per your business needs.
An open-source platform will provide you with everything you need to create highly personalized shopping experiences but you will require assistance from expert developers to achieve this level of customization.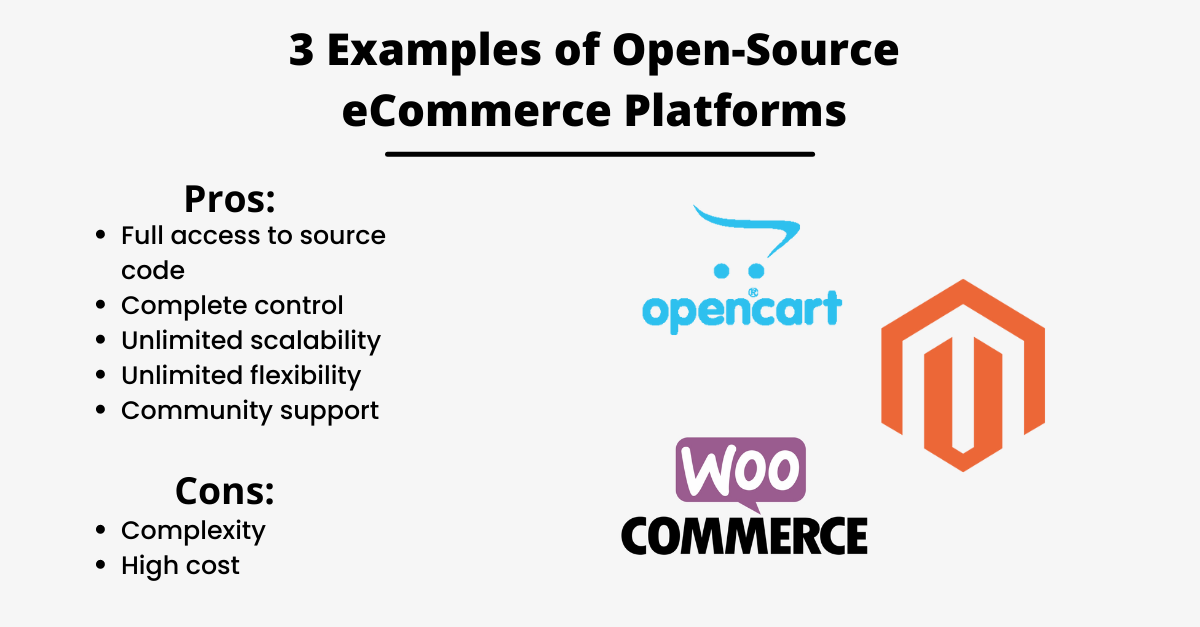 What is a SAAS eCommerce Platform?
Software-as-a-service is a delivery model in which you have to buy a subscription to the platform every year or month, as per the plans offered by the owners. It is like renting software to use for your business operations. These platforms are maintained and hosted by their provider and users use these platforms through web browsers.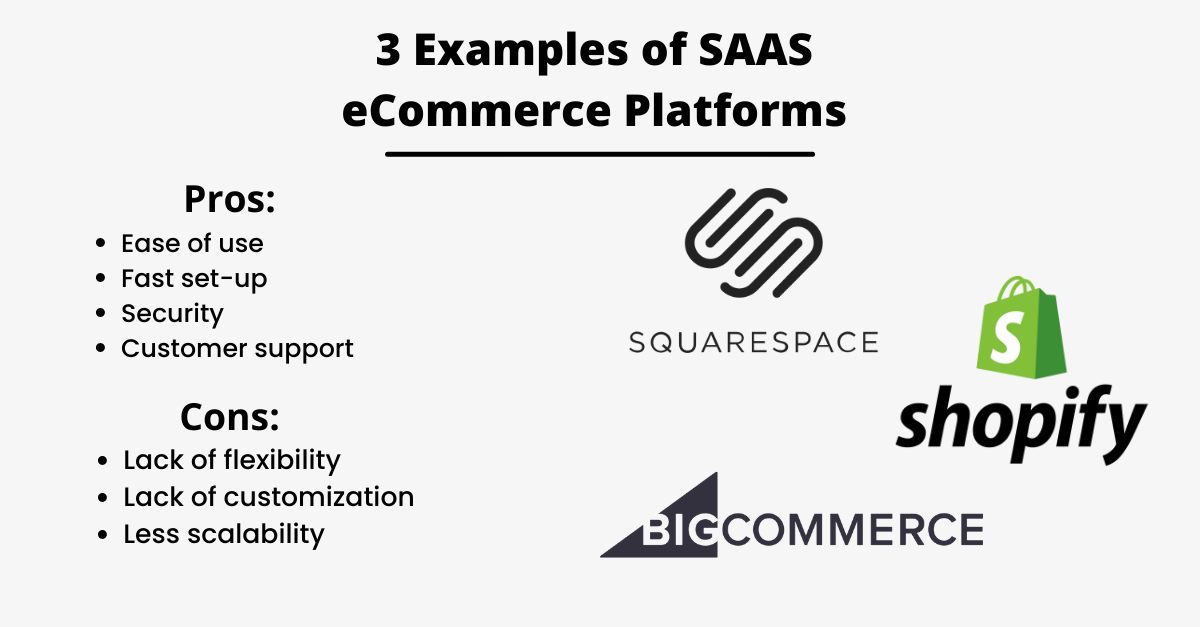 SAAS vs Open-Source eCommerce Platforms: Which is Better for Your Business?
Both of these are quite different software types and what is best for your business depends on your specific needs and future plans. Let's compare them based on several attributes:
1. Total Expense
While open-source platforms are free to use and you don't have to pay any fee, you can not ignore the cost of development, hosting, customization, integrations, and other things. All this could cost you some thousands of dollars every year. But, in return, you get amazing customizations and extensions that you can use to scale your online business to new heights.
On the other hand, you need to pay a subscription fee if you use a SAAS platform. Also, features are limited and you can not modify your online experiences depending on your changing consumer needs if you are on a SAAS model.
One example of open-source platforms is Magento and of SAAS platforms in Shopify. You can check out The Advantages of Magento Over Shopify in one of our comprehensive blogs written by eCommerce experts.
2. Customization and Design
SAAS as well as open-source platforms, both provide basic customization and design capabilities to the users.
But, in SAAS platforms the options are limited. For example, when it comes to theme and design templates, Magento provides thousands of options and all are fully customizable. Whereas Shopify provides limited theme options which are partially customizable and do not allow users to modify a lot of essential elements in it. 
Also, when it comes to third-party extensions and plugins, you get unlimited options in open-source platforms. Around 2000+ extensions are available for Magento 2 and there are endless ways to customize your online store. Thus, if you require better customization and design options, always go for open-source eCommerce platforms like Magento.
3. Technical Complexity
As open-source platforms allow a high level of customization, they are complex and you will need the help of an eCommerce Development Agency to manage your online operations if you choose to go with open-source platforms. There is a lot of work-related to platform installation, software updates, security and hosting management, and backend interface that demands technical expertise.
On the other hand, SAAS platforms are easy to use. Some businesses do not even require hiring developers to manage operations. Even a non-technical person can manage an online store using a SAAs platform since everything from hosting to security will be taken care of by the provider.
4. Website Security
An online business site's security and PCI compliance are two of the main elements for building trust. With hackers continually watching out for the unprotected user data, and several other details, you genuinely should take each measure to ensure security.
When you utilize an open-source platform, you're liable for dealing with security. Nonetheless, if you choose SaaS platforms, the provider will deal with these prerequisites. What's more, these organizations keep on delivering regular updates to guarantee vigorous safety efforts are set up.
The Conclusion
While the article lists many pros and cons of both types of eCommerce platforms, the crux is that there is no good or bad eCommerce platform. It all depends on your business needs and future growth plans. 
If you plan to continuously innovate and improve your customer experience as per changing consumer preferences or want to leverage technologies like AI and ML to increase sales, open-source platforms like Magento are the best deal for you. Magento will provide you with many unique B2C and B2B features and you will also own your customer data.
On the other hand, if you desire simplicity or have budget issues, SAAS platforms will work for you. But, eventually, when your business will scale, you will have to make the move to open-source.