Magento eCommerce Extensions that Can Help You Boost Sales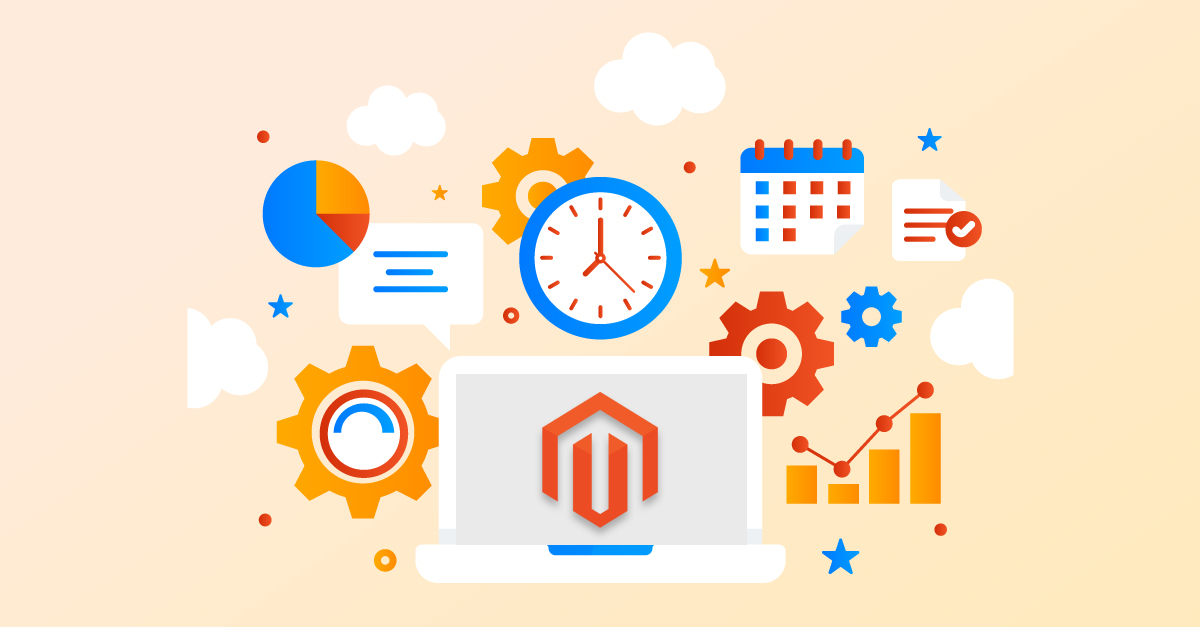 With a beautiful interface, robust functionality, and many unique B2C and B2B features, Magento has been the leader of all eCommerce development platforms for many years in a row. Today, more than 270000 retailers choose Magento for their eCommerce business owing to its seamless functions and high level of customization. 
Moreover, after the release of Adobe Commerce, its popularity has risen by many folds.
But, along with advanced functionality and power of customization comes complexity. And to run your business operations flawlessly, it is essential to eliminate unnecessary complexities from your operations. That's where Magento extensions come into play.
There are thousands of extensions available for the Magento platform that helps you achieve the desired look and feel for your eCommerce store without reinventing the wheel. In this article, we will discuss the top five that we like and you can use them to take your eCommerce store's functionality to the next level. So, let's get started.
How Magento Extensions Can Help You Boost Sales?
1. Facebook Pixel
Due to rising competition in the eCommerce market, it is becoming tedious for eCommerce retailers to target consumers. That's where extensions like Facebook Pixel come into play. 
Have you ever seen an ad for a product on Facebook that you were just searching for on an eCommerce platform? This is the work of Facebook Pixel and it helps you retarget consumers on Facebook by showing them products they are interested in. 
Leveraging Facebook Pixel for your Magento store is a great way to keep your products visible for customers and increase conversion rates. This extension notices the behavior of buyers on your website and sends this data to Facebook for retargeting consumers.
2. Nosto
One of the most important eCommerce business principles is showing complementary products together to encourage sales of multiple products and increase average order value. Nosto is an extension that helps retailers do the same. 
Product recommendation is a crucial feature of an eCommerce website. In fact, Amazon generates 70% of its revenue using product recommendation engines. So, why should your brand not use the same?
Nosto is an ideal Magento solution to provide your website visitors with personalized recommendations at important points in their customer journey. You can also use it to remarket products to consumers through Facebook and Instagram ads depending on their shopping behavior.
3. GDPR
GDPR came into existence in the year 2018 and now it affects a number of online businesses all over the world. Thus, many business owners need solutions that make them follow the regulations and provide buyers with all the rights they require. GDPR by Aheadworks helps retailers collect the consent of customers to process their data and let them stay compliant with GDPR regulations.
Using it retailers can easily collect consent on different steps including registration, checkout, and others. Along with this, it has different functions including verifying consumers by using emails, tracking statuses of customers on the backend, getting or deleting data from third-party extensions, and more. 
Thus, if you are an eCommerce business owner, this extension will help you decrease complaints and win customers' trust by making sure their data is not being misused. And increased trust means more conversions and better sales.
4. Stripe Payments
This eCommerce extension is again crucial to win the trust of consumers by ensuring that payments are processed on your platform safely and securely. It is Stripe's Magento extension that lets you accept several mobile wallets (like Google Pay, Apple Pay, and others), credit and debit cards for processing. 
It is a widely-used extension by eCommerce stores for accepting almost all major debit cards, credit cards, and mobile wallets across different nations and currencies. It uses emerging technologies like Artificial Intelligence and Machine Learning to prevent or halt suspicious payments and keeps transactions on your store safe.
5. One Step Checkout
The checkout process is one of the most important factors for eCommerce businesses to consider. For better conversion, you must limit your checkout to one or two steps by removing friction and distractions that come in between due to which your store may face a higher shopping cart abandonment rate.
One Step Checkout is a Magento extension for the same. It has responsive designs that let you set up seamless checkout processes across different devices and screens.
Wrapping Up
While all the above-mentioned Magento extensions have different features, all of them help you boost your conversion rates, sales, and revenue. So, if you are an eCommerce business owner, do some research on which extension will make your eCommerce operations seamless and use them to the fullest. For any queries about eCommerce store management, you can get in touch with experts at Envision eCommerce.