Magento B2B Store Development: Can I Use Magento Open-Source for B2B?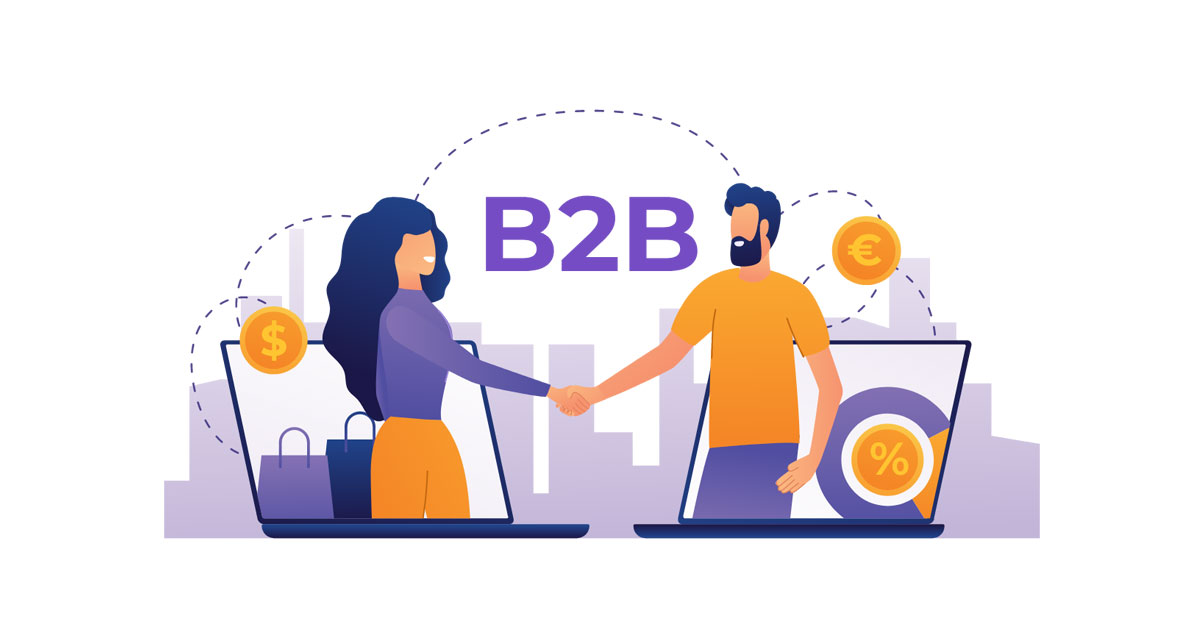 Even after tedious challenges like supply chain disruption, inflation, and a labor shortage in the USA, distributors, and manufacturers managed to grow B2B sales to $ 14.86 Trillion in 2022. That is a 14.5% increase from the last year, and the industry looks quite promising in 2023 as well, even if the business economy slows down.
Seeing these numbers and the growth of B2B eCommerce, many budding entrepreneurs and business owners are trying to shift to the B2B segment, hoping to generate more revenue and profits. But is it easy to build a profitable B2B eCommerce venture?
Absolutely not! B2B is a challenging industry as B2B buyers are intelligent and have evolving needs and preferences. In addition, they require a personalized experience and special treatment to close a deal. Most often, B2B buyers need:
Tailored and highly personalized content
A streamlined purchasing process
Timely responses to their queries
Trustworthy partnerships with sellers
To deliver a complete B2B eCommerce experience that helps you convert website visitors into buyers, you need a robust platform with built-in B2B features. One such platform is Magento 2.
It is a very powerful and popular framework many small and larger-scale B2B eCommerce businesses use to deliver a perfect B2B experience. In this blog, we will see more reasons why Magento is an ideal choice for B2B and what you need to fully use its capabilities.
So, let's get started.
Top Magento 2 B2B Features You Need to Consider
Building and launching a B2B eCommerce store is complex and expensive. Thanks to Magento 2 for making it easy and effortless for store owners. Here are some of Magento 2 B2B features that make building B2B eCommerce websites easy:
1. Account Management
Unlike B2C buyers, B2B consumers are often represented by a few individuals who use an account on the company's behalf. A B2B consumer may not be a single individual but a group of decision-makers. Thus, Magento caters to their needs by letting merchants create and manage separate accounts for B2B buyers of a company.
The owner of the B2B store can build an account for the organization. And the admin of the account can create sub-accounts for other users with different permissions. The feature helps B2B buyers assign permissions and roles to make the best use of human resources, track purchases, and other relevant data like wish lists, orders, company credits, etc.
2. Customized Catalogs
To help merchants provide a personalized experience to B2B buyers, Magento 2 provides customized catalog features to B2B businesses.
It lets merchants show two types of catalogs to the end users:
Public catalog: It is the one that is visible to every website visitor.
Custom catalog: It is only visible to companies that can use special offers and discounts provided particularly for them.
B2B businesses can reach a wider range of consumers while offering their loyal consumers a personalized and customized experience using this feature.
3. Custom Pricing
Pricing plays a crucial role in converting B2B website visitors to consumers. The correct pricing policy helps B2B businesses increase customer loyalty and repeat purchases. If your B2B store is built on top of Magento 2, price management and offering competitive prices to consumers will be easy for you.
It allows you to set up price negotiations, make quote requests and hide your prices from specific consumer groups. This flexible pricing policy helps businesses build better relationships with consumers. You can partially hide prices for particular products so that consumers reach out to you for a quote. It also leads to better customer engagement and satisfaction.
4. Adobe Business Intelligence
Business Intelligence (BI) is crucial for B2B businesses to provide a customized experience for buyers. Adobe BI helps you with that seamlessly. It is a service sold separately from the platform but is worth it in every manner.
You will get access to an easy-to-use dashboard using Adobe BI to check your business performance and reports at a glance and make informed decisions. Using it, you can track all eCommerce metrics like Customer Lifetime Value (CLV), Average Order Value (AOV), conversion rate, retention rates, etc.
5. Quick Orders and Orders by SKUs
All B2B eCommerce business owners want their B2B customers to complete the ordering process as soon as possible. Quick Order Magento 2 is a feature that helps them achieve that.
It allows B2B buyers to order items in bulk at lightning speed. All they need to do is add SKU numbers, set quantities, and add all products to the cart at once to complete the payment and place orders. Rather than navigating through several product pages, it helps B2B buyers upload the CSV file or enter SKUs to add products to the cart.
For B2B buyers, time is very important, and this feature helps them save it, resulting in an optimized B2B buying experience and increased sales.
6. Inventory Management
Using Magento 2, there is no need to spend time monitoring inventories to have access to data from several sales channels. In the updated version of Magento, everything is synced and data can be seen in real-time for making informed decisions. With easy inventory management, you can create the ideal balance between end users and warehouses to improve the supply chain.
7. Security
Security is one of the most critical aspects of B2B businesses. Thus, B2B stores must be PCI-compliant to handle customer data and securely process payments. Thankfully, Adobe Commerce is PCI certified as a Level 1 solution provider. While you are still responsible for certifying your online store, the process becomes easier for you.
Does Magento Open Source support B2B features?
While it is possible to set up a B2B eCommerce store using Magento open-source, you will have to do a lot of customizations using third-party extensions. Adobe (the company that owns Magento) doesn't include many B2B features in the open-source version.
So, you will have a lot of work to do if you choose to use Magento open-source for B2B eCommerce store development. Also, you will need to hire experienced Magento 2 developers skilled in programming to create a robust B2B store using open source.
Also Read: How to Increase B2B eCommerce Sales in 2022?
Wrapping Up
To summarize, we can say that Magento or Adobe Commerce is a perfect platform for creating B2B stores. Even though there are some differences in the functionality of Adobe Commerce and Magento open-source, B2B can be implemented using both.
Adobe Commerce has many in-built features along with mobile friendliness and affordability, making it a perfect choice for B2B companies. Magento doesn't have B2B features, and that's why merchants need to use B2B extensions. There are many affordable B2B extensions that help your online store perform amazingly.