6 Things to Look for in an eCommerce Development Agency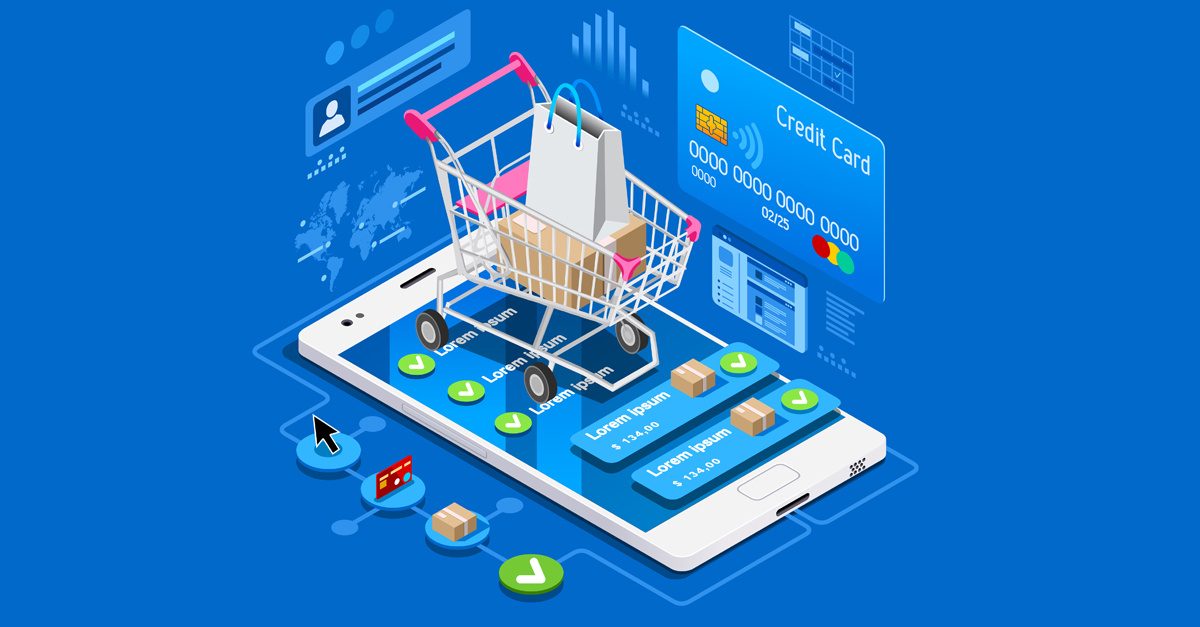 Developing and managing an eCommerce business looks tedious. 
But, not when you have an experienced eCommerce development agency by your side who is dedicated to your success and knows what it takes to develop an eCommerce website that converts visitors into buyers.
If you are afraid of the competition in the eCommerce domain, do not worry. By having the right team by your side, you can develop a platform that will attract leads and conversions. 
It is all about selecting the right features, having the knowledge of your industry, and having expertise in developing eCommerce platforms. Surely, if your website is slow, insecure, and difficult to navigate, users will not come and your business will suffer.
So, in this article, we will help you with understanding things that are crucial to look for while selecting an eCommerce development company that helps you build a profitable and easy-to-use eCommerce platform. So, let's get started.
What to Look for in an eCommerce Development Company?
1. Understanding of Your eCommerce Business Model
Developing an eCommerce business is not just about technology. A reliable and experienced team will always try to understand your business first before diving deep into the technology section.
See if the agency you are planning to hire is making an effort to understand your products and target market? 
Surely, they won't understand every aspect of your eCommerce business model on their own and will require your help. But, see if they are directing any questions related to shipping, delivery, your customer segment, and revenue model. 
A trustworthy agency will always try to find out your business goals and the direction in which you are trying to grow. 
Don't be surprised if they correct you at times or suggest if something is wrong in your business model. In fact, you should expect two things from them at the initial stage:
They must correct you if something is wrong or unprofitable in your business model.

They should analyze your goals to find out how soon they can help you accomplish them.
These agencies have experts who have developed hundreds of eCommerce businesses. So, look for the best one who helps you not just develop but scale your business.
2. eCommerce Website Safety Principles
With eCommerce security threats increasing with every passing day, it is essential to pay special heeds to security while developing an eCommerce business. Compromising the security of an eCommerce business has many consequences including reputation damage, loss of confidential customer data, and the high cost of settling lawsuits.
Thus, it is mandatory to check out how the eCommerce development agency you hire will help you ensure the security of your website. Check out previous websites developed by them and find out whether they are developed using security best practices or not.
3. Search Engine Optimization
The eCommerce website development company you hire must be well-versed with eCommerce SEO Best Practices or they should have an SEO expert in-house who guides the development of your website in order to optimize it as per Google.
According to Google, if a web page takes more than 3 seconds to load, 90% of website visitors bounce back. That's the reason it is essential to think about SEO optimization at early development stages to make sure your website performance is top-notch at the time of launch.
Moreover, your website needs to launch with essential metadata, organized internal linking, and optimal content strategy to get early traction. So, always go for an eCommerce development agency that knows search engine best practices.
4. Company Portfolio
The best way to determine the capabilities of an organization is to check out its past work. Find out what sort of projects were completed by the eCommerce development agency you are planning to hire. 
This will give you an idea about the organization's previous work. Also, it will serve as proof of the company's design and development expertise. If possible, you can talk to their previous clients to find out how they approached their project and whether they are reliable or not.
We at Envision eCommerce consider our clients' success as our own. That's the reason our clients are winning prestigious industry awards and are making millions of dollars in sales. Check out How we Developed Doorstep Market – a US-based online marketplace that won the Adobe-Experience Maker award within a year after its launch.
5. The Way of Working
Along with technical expertise, the working principles of a company matter a lot. Find out what the communication model of the company looks like. 
The eCommerce development organization that you hire should provide support at each level. So, before you hire them, find out answers to the following questions:
Which project management tools do they use? 

How do they collaborate with their team internally?

How much will you be involved in the development process?

Will they answer your queries immediately? 

Who will be in contact with you during the project? 

Will they incorporate feedback? 
You can also try to find out from their past clients about their experience. Ask them questions like how prompt they were to answer your queries. Are they satisfied with the behavior of developers?
6. Cost
This is the most important factor you need to analyze while hiring an eCommerce development team. Check out their pricing policies and compare the same with others in the industry.  Remember, some companies charge way more than others, unnecessarily. So, avoid the trap and look for services that are affordable but do not miss the mark on quality.
Wrapping Up
A web development agency plays an important role in the success of an online business. If you hire the right one, it will help you scale faster and avoid many hassles. But, if you end up choosing the wrong one, you will lose a lot of money in the process while still not getting the desired results. So, save yourself and your business from the disaster, do your research, and choose what is best for you.
We at Envision eCommerce have been in business for more than a decade and we are serving clients with utmost dedication. As a result, we are winning industry recognition and our clients are growing by all leaps and bounds. If you want to know more about our team, get in touch!
Download Blog