How Can Magento Store Audit Help You Improve Performance & Security?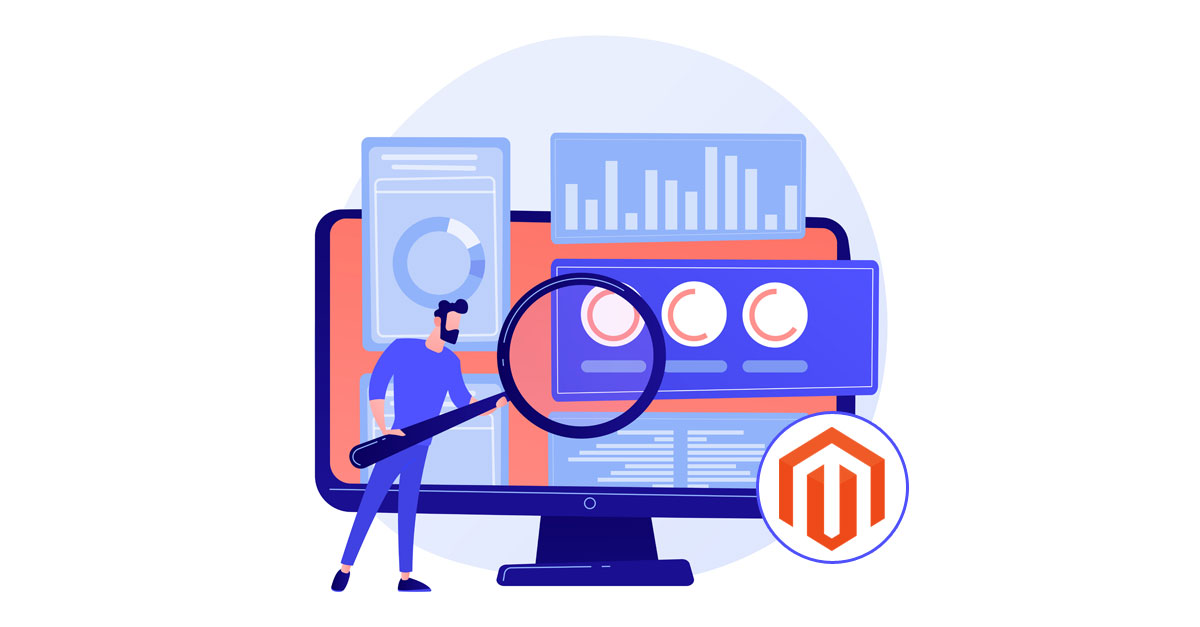 Magento is open-source and one of the most widely used CMS for eCommerce businesses. If you already have a Magento store, you might be familiar with the challenges of running an online business on top of this amazing platform.
It is extensive, feature-rich, advanced, flexible, and lets you fully control the customer experience you provide. Due to all these advantages, several big brands leverage Magento for launching breathtaking online experiences. But, as a result, it is also the most targeted platform by hackers because of supporting millions in transactions on a daily basis.
As a Magento store owner, you need to ensure your and your customers' security to protect your brand reputation and data. The only way to do it is by scheduling Magento Store Audits regularly. This article will see what Magento Store Audit is and how it helps you ensure a properly running online business.
What is Magento Store Audit?
Magento store review or audit is a systematic analysis of code written on your website or software. It is executed to find mistakes that developers often overlook during the initial store development phase. If you hire Magento Support and Maintenance Services by Envision eCommerce, you will get a store audit report regularly along with suggestions and solutions.
In other words, Magento store Audit is the process of one developer reviewing another developer's code to ensure that the final application code is as per the industry standards. Here is how the process works:
A team of fully dedicated Magento developers spends around 2-2.5 weeks reviewing your Magento commerce website against best Magento coding practices.

They record all the data found in a PDF format along with a little description of what's wrong and why.

The problematic areas of concern are aligned in order of their impact on the overall system and priority.

 
3 Types of Magento Store Audits
When you request a code audit for your Magento Store, a reliable team of developers will review your website from three aspects:
1. Performance Audit
The performance audit of a Magento website helps identify problems or any low-hanging fruit that is causing the website's poor performance. It evaluates various things, such as:
Page speed

Hosting services 

Use of compression

Response time

Third-party issues (if there are any)
As a Magento store''s performance also affects user experience, developers also audit factors like navigation, site design, product information, responsiveness, and others while doing the performance audit. To solve the issues found during this phase of the audit, developers may suggest total website redesign, design improvement, or up-gradation to the latest version of Magento.
2. Website Health Audit
The Magento health audit analyses the theme, extensions, database, core edits, etc, to determine if everything is in place and as per the best practices. The developers will analyze Magento code to find any overrides or edits, check for any disabled extension or module, analyze the filesystem, number of logs, and other such things.
Depending on what problem they see on your website, suggestions may include:
Eliminating disabled extensions and modules.

Fixing overrides or edits.

Cleaning the filesystem.

Changing some settings.

Reducing the size of the database.
3. Security Audit
The safety and security audit checks for proper security patches installation and signs of Magento store hacks. The team auditing your site may compare its code to the Magento code base to find if everything is in place or if someone modified it for malicious purposes.
In addition, they will check for vulnerabilities and ways payment methods are working in your store. After the security audit, the developers may ask you to reinstall security patches, disable/enable specific store settings, change passwords, or add advanced security services.
While the above mentioned are just three more important areas to analyze while doing Magento Code Audit, there is more to auditing a Magento website. For example, you need to invest in Magento mobile audit, Magento SEO audit, sales funnel review, user permissions audit, and many other things to ensure the proper performance of your online store.
Also Read: eCommerce Store Security: How to Ensure Your Online Business is Secure?
When Do You Need a Magento Code Audit?
No entrepreneur would ever prefer a crashed or slow website during any time of the year. Downtime means loss of sales and business, and you need to invest in Magento Code Audit to avoid this problem.
Magento store owners should request a Magento Code Audit right away if they see problems like:
Faulty Website:

You often see new issues and bugs in your website processes.

Unstable Website:

If Magento goes offline often or you see connection timeout or site crashing error without any reason.

Poor UX:

If you think your Magento theme is not implemented correctly and that is hampering your site's UX.

Hacked Magento:

If you suspect that your Magento store is hacked by a third party or something is wrong with it.

Slow Speed:

If your website's speed is slow and you see little or no improvement even after optimization.

Instability:

If you think your store became unstable after adding a new feature or optimization.

Wrong Extensions:

If you suspect that the development team you hired installed poor quality extensions, that is risking your shopping experience.

Security:

If you think that security patches are not being implemented on your site in the right manner.
Hire Magento Support and Maintenance Services at Envision eCommerce to Schedule Store Audits Regularly!
Envision eCommerce is an Adobe Silver Solution Partner, and all our developers are Magento certified. So, you can rely on our team for the Magento store audit and Magento Support and Maintenance Services.
Because no two businesses have the same goals and technicalities, our approach to dealing with every project is different, and we do not use automated tools for the same. We will need access to your web hosting environment, your Magento admin login, SSH access, and Git access to accomplish the audit successfully.
Here is what makes the team at Envision eCommerce perfect for auditing your Magento store:
10+ years of experience

Magento certified developers

Flexible pricing model

Adobe partnership

NDA signing

24/7 support and maintenance
After the audit is accomplished, our developers follow up with clients over emails and phone conversations to discuss the questions you might have around the issues in the report and suggestion implementation. The final report that we deliver lists issues as per their priorities and their effect on the overall system.
If you would like to continue working with our team to implement these fixes and suggestions, we would be happy to assist you in the process of taking this collaboration one step ahead. So, improve the performance of your Magento website by requesting a Magento Code Audit today!