eCommerce Store Security: How to Ensure Your Online Business is Secure?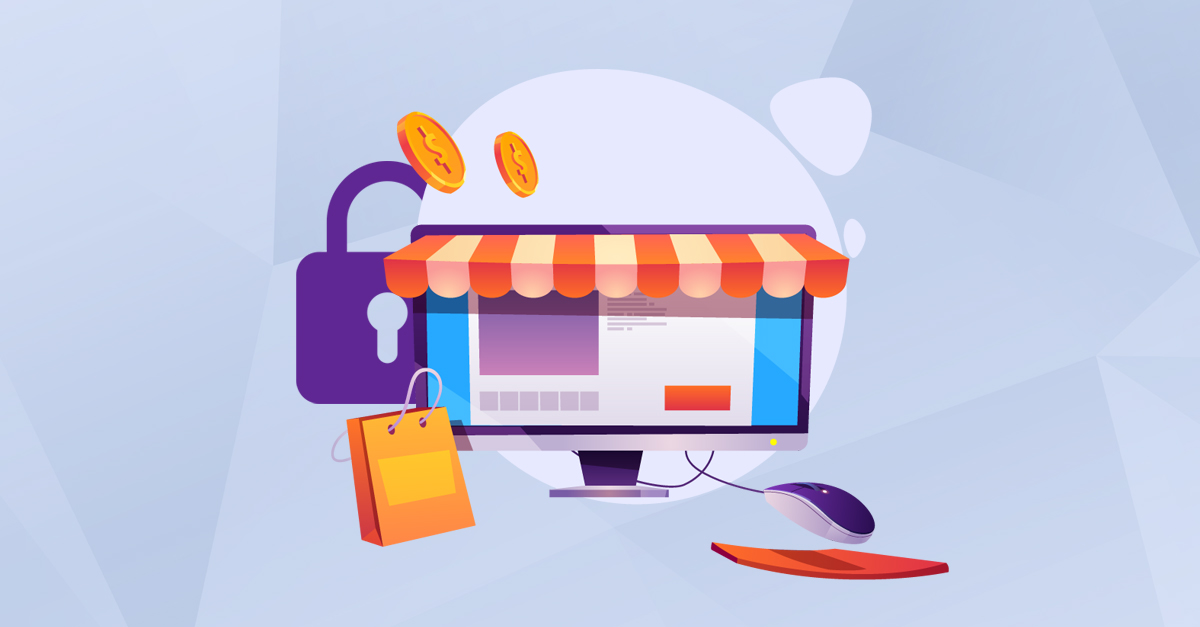 Building and running an eCommerce business successfully is a dream for many. The industry is growing, and there is immense potential for businesses to grow and generate revenue in millions. So, why not do that?
However, one thing that eCommerce business owners often overlook is the security of their online business. No doubt, with proper eCommerce Store Management, you can deal with every aspect of an online business seamlessly. But, you just need to be extra careful when it comes to security management. 
This article will talk about everything about eCommerce security, online threats that you should be aware of, and security best practices. So, let's get started.
3 Most Common eCommerce Security Threats for Online Businesses
Along with the popularity of eCommerce, the interest of hackers is also growing in the industry. Day and night, they find new ways to hack eCommerce websites and steal confidential customer data. However, it is your responsibility not to let this happen because it will not just cost you money, but you might run your business if you take security lightly. 
Some of the common eCommerce security threats are:
1. DoS and DDoS Attacks
A denial of service attack is an attempt to send fake and junk traffic to your website to make it inaccessible for real users. DDoS attacks are the same as well and can be performed using several devices or a botnet. The sole goal of hackers through this type of attack is to put your site down.
2. SQL Injections
The structured query language is a standard coding language that is used to access the database. A hacker tries to manipulate your database and execute malicious commands in this type of attack. This attack aims to steal your customers' confidential data for use somewhere else.
3. Malware Infection
It is another popular way using which hackers can attack your website. A malware attack can be in any form, including spyware, viruses, ransomware, and more. The goal of this attack can be anything like stealing or erasing customer data or infecting the website experience.
Other popular attacks that an eCommerce business might encounter include cross-site scripting, brute force tactics, e-skimming, phishing, etc.
While threats are many for eCommerce websites, there is no need to panic. With proper online store management, you can implement solutions to keep these threats at bay. Let's see how.
5 eCommerce Security Tips to Stay Safe Online
Here are five things you should do to keep your eCommerce website safe:
1. Select a Secure eCommerce Platform
Your eCommerce development platform is going to be the base of your online business. And, if that is not secure, you can not survive peacefully in the eCommerce world. 
Therefore, it is advised that you choose an eCommerce platform with extensive security measures and maintain PCI compliance. You should never select a platform to build your website without ensuring security. You can run PCI scans on your server to see if you are compliant or not. Also, make sure that you are always using your platform's latest and upgraded version. Install security patches and never ignore maintenance investments.
3 Reasons Why the Team at Envision eCommerce Loves Magento 2 When it Comes to Security
It has better password management tools
Adaptable file permissions
Regular and effective security updates

2. Choose a Secure Web Host
Along with the eCommerce platform, you must choose your hosting provider carefully. In fact, you should choose a platform and host combination that complements one another and saves you from potential threats like SQL injections and malware.
Along with finding host providers that have built-in security measures, you should ensure that you get an SSL certificate for your website. It helps to encrypt the data between the user's web browser and your website – making it unreadable for everyone other than the user. An SSL certificate is essential for all eCommerce websites according to PCI data security standards.
It doesn't matter what your industry or business model is; all online stores must comply with PCI to avoid legal problems and follow regulations. These rules and regulations ensure that businesses take proper care of consumer identity and confidential data.
Also Read: Why Choose Magento Over Shopify for Your eCommerce Business?
3. Schedule SQL Checks Regularly
As mentioned above, hackers can make SQL injections to your website in order to modify or steal your data. Thus, it makes sense to regularly check on this thing to ensure your website's safety and security. 
Depending on the eCommerce development platform you choose to use, different options can help you protect your website from SQL injections. You can also find free website scanners on the internet, but make sure you use the trusted ones only. 
Check for their ratings and reviews before downloading any of them. You can find vulnerabilities and fix them before they cause you any trouble.
4. Use a Firewall
Using a website firewall, you can enhance your eCommerce website security by many folds. It will protect you from almost every type of attack – SQL injections, XSS, and others. Also, it will help you lessen the risk of DDoS or DoS attacks. 
There are many great firewall vendors out there. So, find the one that fits your business needs and budget.
5. Backup Your Website Data Regularly
While this step will not save your website from any kind of security threat, it can minimize the damage to your business. If you regularly take backup of your website, you can protect your data from being lost and corrupted.
So, it is always recommended to take a backup of your website from time to time. Most eCommerce businesses do it almost daily. You can also automate this task to make your business operations seamless. A number of hosts even provide website backups as a built-in feature.
Wrapping Up
So, the article lists the most common eCommerce security threats and their solutions. We would like you to always remember that having a secure online store is extremely crucial for your brand. Hackers target almost every website nowadays, so it is better to take precautions and avoid getting affected by anything malicious.
If you are looking for eCommerce Store Management Services to ensure that you never face any security or other type of issue, get in touch with experts at Envision eCommerce. We ensure 100% uptime and security for our clients' websites by following security measures and best practices.