What Is Product Discovery And How Can eCommerce Businesses Improve It?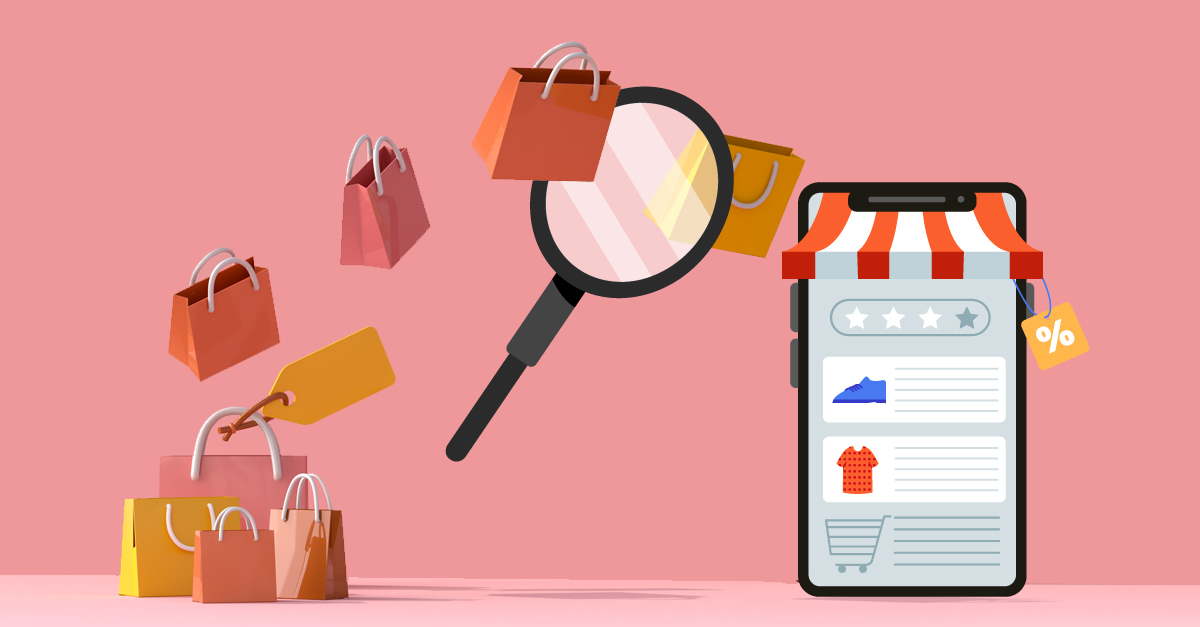 You can't deny it.
It is frustrating when you go to an eCommerce website and can't find the products you need to buy. But, it is also true that sometimes we do not know what precisely we need and expect the site to show us the right products.
Now, the problem is, how can an eCommerce website owner show consumers the right product without knowing the buyers' intent? When shoppers are in a brick-and-mortar store, a salesperson helps them find products according to their preferences, and digital buyers demand the same experience online. But is it possible?
The answer is YES. If you intelligently invest in your consumers' product discovery experience, you can delight them by showing exactly the product they need. Now, what is product discovery, and how to approach this process? In this blog, we will get to know everything about it. So, let's get started.
What is Product Discovery?
In simple words, product discovery is a user's process to discover or find a product on your eCommerce website. The easier the product discovery process on your site, the better will be your customer experience.
If you invest in understanding the buyers' intent, you can present them with highly relevant options as per their search queries. Improving the product discovery process is all about eliminating any friction that buyers may face between different stages of their journey with your brand. An improved and frictionless product discovery process results in improved customer experiences and increased conversions.
However, for product discovery to provide these results, it needs to be effective. And to do that, you need to make an effort in terms of improving your product content and listings to make sure it is relevant to all types of shoppers. We will see how you can do that in the next section.
How to Improve the Product Discovery Process in eCommerce?
Here are some of the best trends and technologies that can help you make product discovery seamless for your buyers:
1. Invest in Building a Smarter Search Experience
Website search is one of the most important factors for your eCommerce business.
According to Forrester, more than 43% of online shoppers go directly to the search bar in order to find products they want to buy. And these customers are 2.4 times more likely to complete the purchase. Now, you can imagine the power of robust search functionality for your eCommerce website. Thus, it is essential that you work on improving it.
To do this, retailers and brands need to show exact results when buyers use synonyms, colloquial or unusual phrasing, or even typos. Because conventional site search is limited and depends on only product tags, buyers are left disappointed with the results.
By employing a search solution that enhances product tags using Artificial Intelligence and augments that layer of product attributes with NLP to find human intent better, you can ensure that your website yields the right results.
Also Read: How Live Search Functionality by Adobe Commerce Helps Improve CX?
2. Use AI and Machine Learning for Better Product Recommendations
According to various researches, more than 50% of consumers from the USA and the UK appreciate businesses that use Artificial Intelligence to show them highly relevant products. Also, as product discovery continues throughout the customer journey, it will be profitable to make it fun and engaging. Also, it will result in increased average order value (AOV) and sales.
Using AI and ML, you can suggest to consumers relevant products based on their search history and browsing experience. However, to do it effectively, you need to make sure that the recommendation engine you use delivers highly personalized results based on buyers' behavior and not just based on segmentation on the basis of demographic and other factors.
To cite an example, Amazon drives 35% of its sales using personalized recommendations, as per a report by McKinsey. Basically, it eases the product discovery process for buyers and helps in targeted marketing. Like Amazon, you can do it too!
All you need to do is choose a new-gen eCommerce development platform like Adobe Commerce. Powered by Adobe Sensei (Adobe's own AI-based tool), the recommendation engine in Adobe Commerce can help you deliver a highly relevant, engaging, and personalized search experience.
3. Optimize Your Website for Visual or Voice Search
Due to the rise of Alexa, Siri, and Google Assistant, there is a new dimension in the product discovery process. Instead of typing, eCommerce shoppers now want to use voice to search for a product and define their ideas. In fact, according to a study by Google, 20% of the in-app searches are now done by voice.
Thus, it becomes essential for you to incorporate this feature and help your website consumers find products using voice. It will add more convenience to their experience resulting in more conversions. However, at times, it becomes complex to capture the essence of a product by speech or text.
To solve this problem, another convenient option is visual search. At present, it is a must-have feature for every eCommerce website, majorly in aesthetically-focused business verticals like jewelry, fashion, and home decor, where buyers struggle to put the specific details they love into words. By letting buyers upload an image to search for a product, you open a new door for product discovery.
According to a report by Accenture, businesses that redesign their platforms to support voice and visual searches can increase their eCommerce revenue by around 30%.
Wrapping Up
eCommerce customer expectations and technologies are consistently evolving. For brands to succeed through product discovery, it's necessary to meet and surpass the expectations of the buyers.
Whether it's omnichannel retail or immersive shopping, it is always about the value you create for your target audience. Connecting customers to the products they have at the top of their minds in a seamless manner will keep your brand at the heart of the market.
For finding more strategies for improving the product discovery process or overall customer experience of your eCommerce platform, contact eCommerce experts at Envision eCommerce.