Hey Magento 2, Happy Birthday!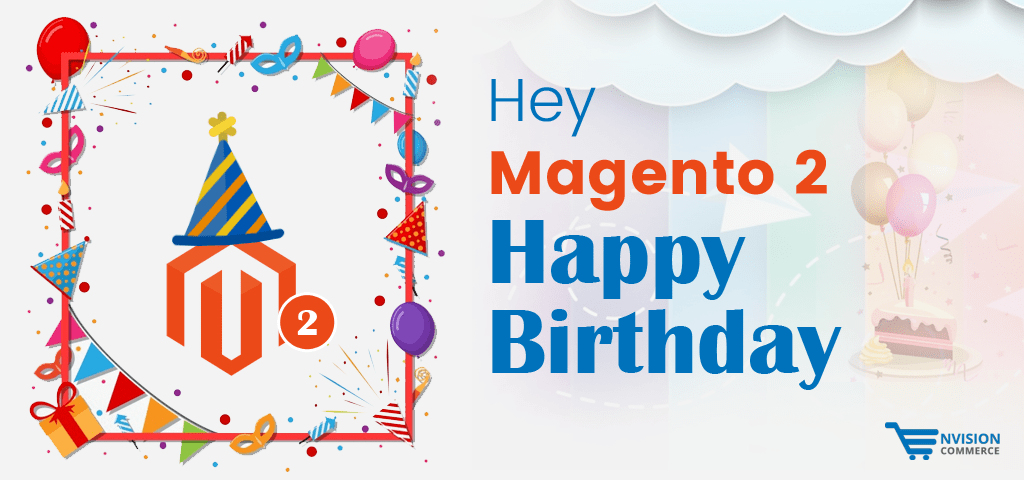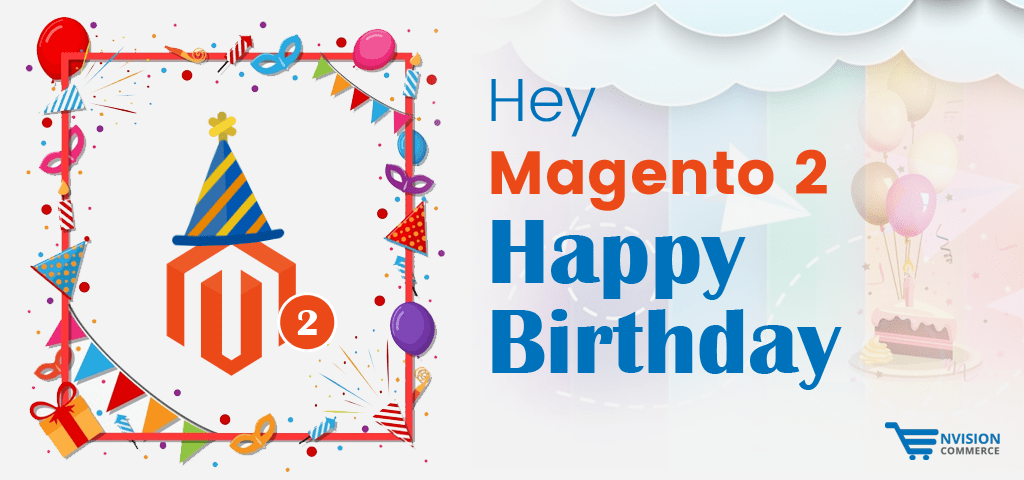 Hey Magento 2, you just turned 1! Happy Birthday, brainy kiddo!
Well a very special day is finally here Magento's little brainy baby 'Magento 2' is no longer an infant, it turns into a 'Toddler'. It is a very awesome feeling of pride for its parent 'Magento' (a powerful shopping cart of the world) at seeing how far they've come and how quickly their little kiddo has gone from baby to toddler.
Time flies, as every year! No one knows how this 1 year flew by so quickly. We at Envision Ecommerce remember Magento 2's arrival into this ever buzzing eCommerce world like it was just yesterday. It has been a very bittersweet past couple of months for Envision like how did we enter into Magento 2's world from Magento so quickly and how much we have grown till now.
Envision Ecommerce has been working with Magento (Magento 2's parent) since its inception in the eCommerce industry. Soon after, Magento graced the eCommerce industry with its birth to Magento 2 right before our very eyes. There have been many new features and enhancements added to the Magento 2 these first twelve months. The year of 2015 was just a starting point for you 'Magento 2' on the landscape of this ever-growing eCommerce market, which has led to success & gratitude through all these 12 months.
Being a company that's got eCommerce as deeply embedded in its DNA, Envision Ecommerce has achieved some great accomplishments in conjunction with Magento 2's first-year journey. From launching 7+ Magento 2 extensions, to offering 7+ Magento 2 based services, blogging over 50 posts on 'How to Magento 2' to help some budding eCommerce entrepreneurs & Magento developers, resolving 60+ Magento 2 based support tickets, migrating 10+ stores to Magento 2, upgrading 5+ stores to the latest Magento 2.1.x, to developing high-quality Magento 2 extensions (approved and available on Magento Marketplace) and launching Magento 2 based theme & templates, the year 2015-2016 has been wonderful to us. We grew to a team of 5 certified Magento developers.
Needless to say, the eCommerce industry is booming because of you 'Magento' and everyone in this industry is eagerly waiting for your little toddler Magento 2's next year of more successes.
Again, on behalf of the entire team of Envisionaries we all wish you a very happy birthday Magento 2. Have a future full of shining achievements!
Cheers!
Download Blog