How Headless Commerce Helps You Boost Your Brand's Creativity?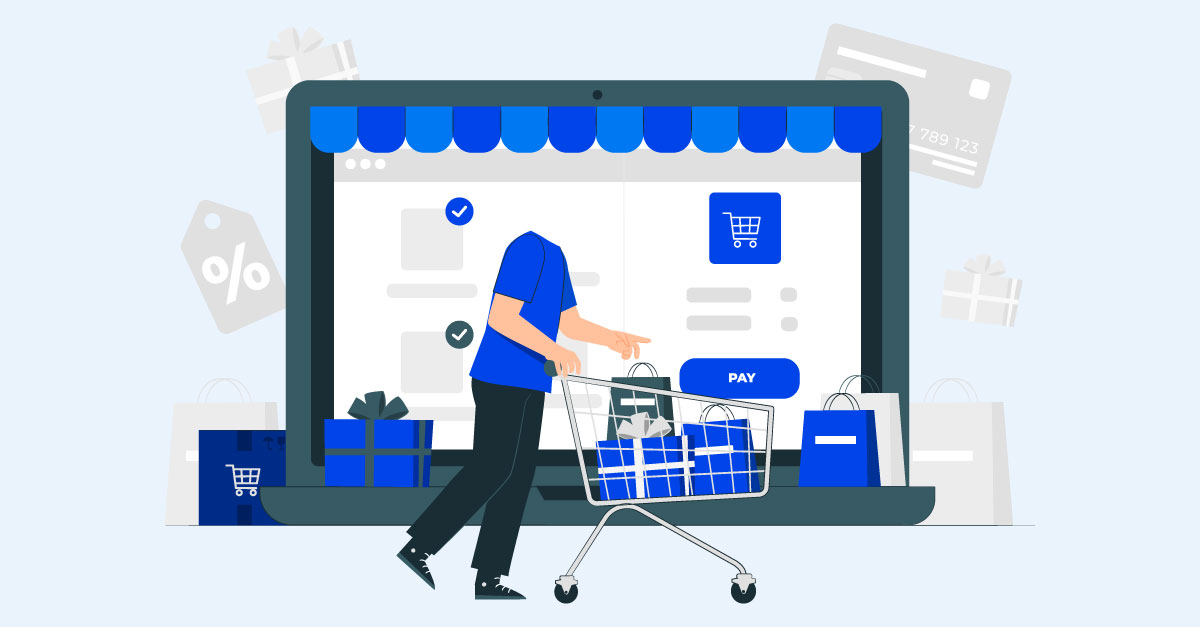 Due to the breakneck competition in the eCommerce market, brands are evolving fast to secure the much-needed edge. According to reports, Amazon pushes updates on its platform every 11.7 seconds on average, and Netflix deploys changes many times a day.
It shows how you need to evolve as per the changing needs of your consumers to provide them with an experience that leads to conversions and keeps them hooked. But how is it possible?
To continuously listen to your customers' demands, does your workforce need to work hard and 24/7? Well, if you believe in hard work, you need to put a lot of effort into making it possible. However, if you believe in smart work, things can get easy.
Headless commerce is one of the intelligent ways to put the creativity of your brand to the next level with the end goal of improving your offerings. It can help you boost your team's creativity and quickly adapt to changing market dynamics. In this blog, we will find out how.
So, let's get started.
1. More Flexibility in Content Presentation
To scale a brand fast, it is crucial to provide your marketing team the flexibility they need to attract customers. Headless platforms make it seamless for marketing teams to quickly publish content across channels (for example, websites, social media, mobile devices, or applications) and immediately address customers' queries and concerns.
Its decoupled architecture eliminates a marketer's dependability on other teams and gives them the flexibility to run campaigns without help. In contrast to the traditional commerce architecture, where you need to build and optimize each page specifically to ensure responsiveness across devices, headless commerce lets you develop and launch as many sites, storefronts, and apps as possible, without placing unnecessary load on your architecture.
Headless commerce is a technology that supports a cleaner and smarter IT environment with no risk of slow speed and poor website performance, doesn't matter how many functions you add.

2. More Upgrade Options
When working on a tightly-integrated architecture, you lose the flexibility to change a component even if it is not working well. It becomes a challenge to update, upgrade, or migrate platforms. We often see businesses not upgrading their CMS as it may break the eCommerce plugin.
In such a scenario, businesses are completely stuck and can't get creative in providing their offerings and content. For example, many eCommerce platforms come with integrated CMS that can not be separated from the complete engine. As a result, marketing teams get stuck working with a system that never fulfills their demands.
A headless commerce architecture doesn't work like that. If you think any of the components in your eCommerce system isn't working as expected, you can change it without harming the overall system with little amendments.
Headless technology separates the front and back end of the system. With backend operations handled separately altogether by developers, marketers can utilize whichever CMS they need – providing them more options on how content needs to be presented.
3. Endless Options for Third-Party Integrations
APIs are important with a headless CMS. These APIs control which content is connected with which front end. Basically, APIs are connectors that let your business automate operations and focus more on logic. An API can build this connection with any of the required third-party platforms. Also, these integrations let you add features fast and efficiently that would otherwise take many days or even months to develop.
For instance, if you use Google APIs, you can easily power Google Ads integration with your store. You can also integrate your mobile application, which will show your content on online store as well as mobile app without saving it two times. This is a massive benefit as consumers are shifting towards mobile devices fast and they like to shop on the go.
Also, as customer journeys are no longer liners, it is essential to provide a consistent experience across all devices. Headless helps you do the same and improve profits.
Also Read: The Role of Headless in eCommerce Marketing and 6 Benefits.
Wrapping Up
Using the Headless Approach to power your eCommerce business can help secure the much-needed edge in the industry. It provides you with endless flexibility and creativity, and it is also future-proof. So, if you want to build a highly-scalable and creative brand that supports the needs of consumers in every part of the world, headless should be your go-to approach.
We specialize in implementing headless for eCommerce businesses that want to grow beyond boundaries and are always open to discussing and exploring new possibilities. Give us a call if you want to discuss more on how you can implement Headless to improve your brand's creativity and offerings.