GA4 Upgrade: What Does it Mean for eCommerce Businesses?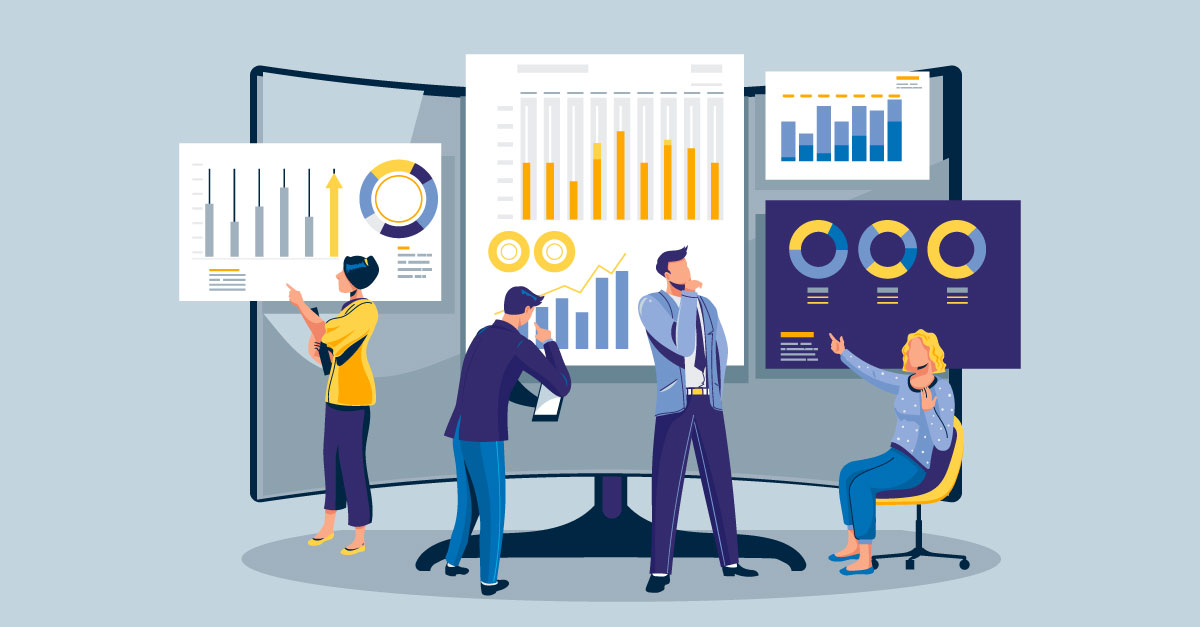 In July 2023, Google's flagship analytics platform will transition from UA (Universal Analytics) to GA4 (Google Analytics 4). Thus, if you own an eCommerce store, you must stay prepared for the transition to not lose any important data or insights. This blog will cover what GA4 is and what changes you should expect in this major upgrade. So, let's get started. 
What is GA4?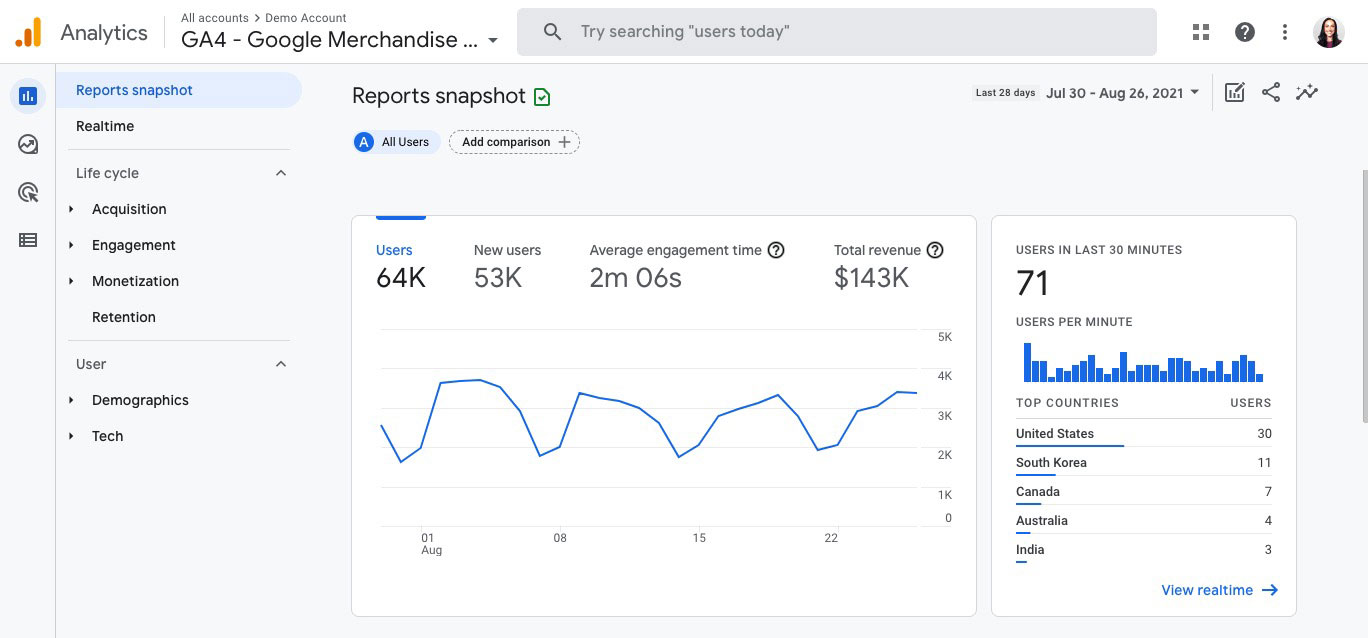 Google Analytics 4 or GA4 is a type of Google Analytics property. Basically, it is an advanced version of Universal Analytics that will help businesses gather essential insights about how consumers interact with their websites over time. It supports cookie-free tracking and has improved privacy standards. Let's see how it is going to be different from Universal Analytics.
How is Google Analytics 4 (GA4) Different from Universal Analytics?
Google Analytics 4 or GA4 brings many changes that eCommerce businesses can use to improve Online Customer Experience. Let's see what these changes are going to be and how they will prove to be beneficial for you:
1.  Cookie-free tracking 
GA4 is created to work across platforms without depending on device-based cookies. It will leverage an event-based data model for tracking, meaning you do not need to worry about losing critical data when people do not allow you to drop cookies. 
While Google agrees that some gaps will happen because of this approach, it plans to utilize accurate modeling to eliminate these gaps. You will still have trusted data to power your marketing campaigns and reports.
2. Improved Insights About User Journey 
Along with not losing data when website visitors refuse cookies, GA4 will bring together data from devices to provide you with a complete overview of the user journey. Its event-based model will enable this functionality for better collection of insights, especially for eCommerce businesses.
In eCommerce, user journeys are not linear anymore. An individual may visit an online store using a link from social media on mobile, spend time browsing services on a laptop, and finally complete the purchase on a tablet. In this case, Universal Analytics will show three sessions of this instance with one conversion, which is misleading. 
GA4 will help you have a better overview of how visitors are converting. You will get to know how a visitor discovered your brand, where they spent most of the time, and where they completed the purchase so that you can optimize your store accordingly. 
3. Predictive Insights
GA4 is going to be much more than just analytics for eCommerce businesses. We all know how efficient Google's machine learning capabilities are. 
Now, they are using it to predict the behavior of your consumers. By combining these ML abilities with structured event data, GA4 can tell you about the future behavior of your audience by providing you insights about:
Purchases probability:

By analyzing a consumer's behavior who has been active for the last few days, GA4 can predict the likelihood of him completing a purchase in the next few days.

Churn probability:

It can also predict the probability of a user leaving your website who was active for the last few days. 

Predicted revenue:

You will also see the ballpark number on how much your store will make in the next 28 days, depending on the behavior of users on your site for the last 28 days.
You can combine this data with your own data to find out how your eCommerce store is going to perform in the next few weeks and what you need to do to eliminate gaps and achieve growth targets.
4. Easy Customer Segmentation
A consumer may find your brand through a regular Google Ad before converting via a product-specific Google Shopping Ad. Using Universal Analytics, tracking this type of user journey is tedious as the cookies are on separate devices. But GA4 will help you stitch these journeys together.
This, in turn, will help you spend on ads most effectively and profitably. In addition, Google's better understanding of your audience will help you build audiences from particular groups in GA4, which you can re-target by sending customized offers in Google Ads. 
For example, it will let you build a customer segment having people who just viewed a particular product but have not purchased it. This way, you won't be spending your ad budget on showing ads to people who actually completed the purchase on a different device.
5. Custom Funnels
Under the UA framework, custom funnels are only available in Google's premium analytics platform. However, with GA4, everyone will get to use this functionality. It will allow businesses to gather powerful insights about where consumers are leaving the purchase journey and which part of the funnel is weakest. 
6. Export Raw Data
GA4 will allow everyone to export raw data. You can then combine it with other insights to better understand your consumers. All users will now be able to:
Combine GA4 data with data from different sources to have a better understanding of the audience

Visualize the GA4 data in tools like Power BI and Tableau for better understanding and decision-making

Use GA4 data as input for ML models.
Furthermore, exporting to BigQuery will enable advanced analysis of that data. It can be a game-changer for marketers.
7. Better Reporting
We all know that it is hard to fetch data from Universal Analytics as it keeps showing frustrating "loading" messages when trying to analyze reports. Especially if you have a lot of traffic, it will take longer to load. 
However, GA4 is built to ensure proper and seamless reporting. It won't show you frustrating loading messages, and you will be able to get the data fast so you can use it to grow your business.
Wrapping Up
While this is just the beginning and an overview of how GA4 is going to empower businesses, the big picture is yet to be seen. However, there is no doubt in saying that there is a lot ahead for marketers. If you are an eCommerce business planning to keep your marketing game up in the time to come, make sure you handle this migration well to not lose any crucial data.
You can always get in touch with eCommerce marketing experts at Envision eCommerce to enjoy all the benefits and enhancement of GA4 to the fullest!